'Below Deck Mediterranean': Terez Lauren Said Lady Michelle is Mega Yacht But is She?
Terez Lauren referred to 'Below Deck Mediterranean' yacht Lady Michelle as a 'mega yacht.' But what is a mega yacht and is Lady Michelle a mega yacht or a superyacht and what is the difference?
Below Deck Mediterranean charter guest Terez Lauren was upset when the crew had to make their first dinner on the "mega yacht" Lady Michelle. Aghast, Lauren reiterated that food like that should not be served on a "mega yacht" but is Lady Michelle actually a mega yacht?
'Below Deck Mediterranean's Lady Michelle is actually a superyacht
Lady Michelle is a superyacht at 180.6 feet. While she's close to mega yacht size, a mega yacht is a boat over 200 feet. Superyacht sizes begin at 80 feet. Another difference is superyachts can typically entertain up to 12 guests whereas megayachts can accommodate more than 12 guests, according to Worth Avenue Yachts.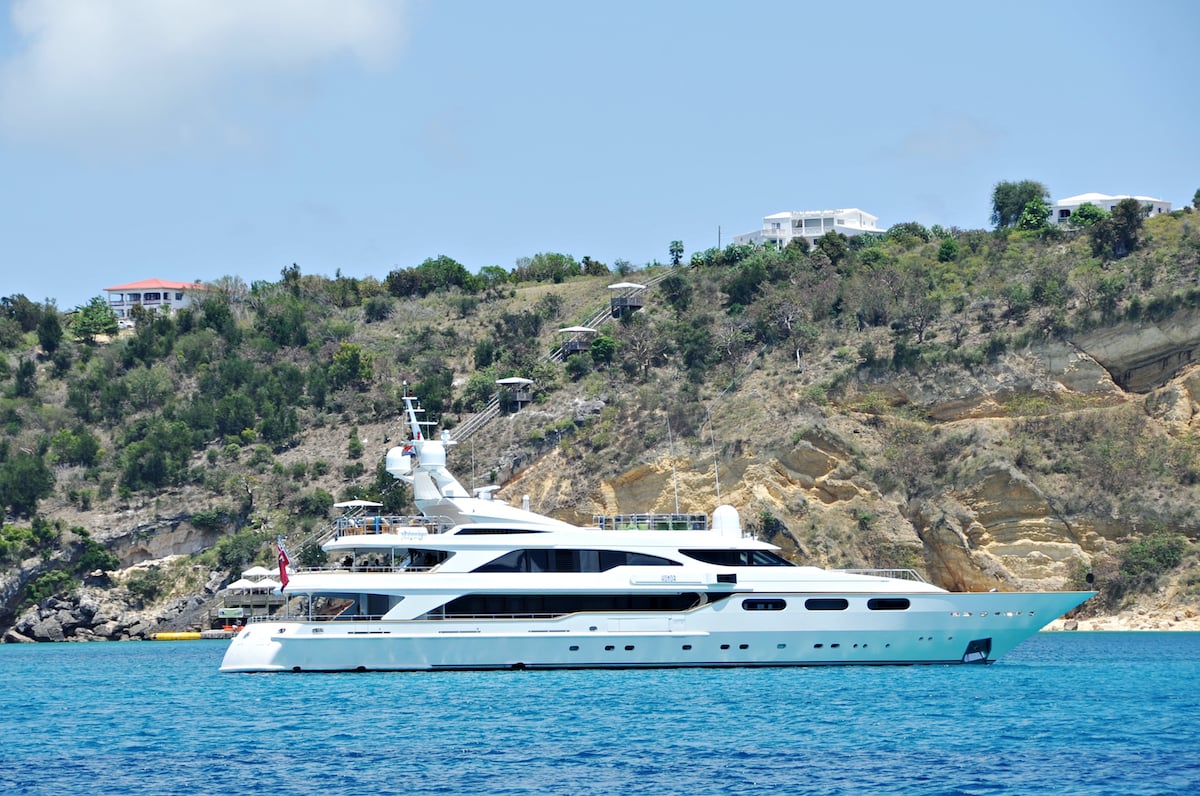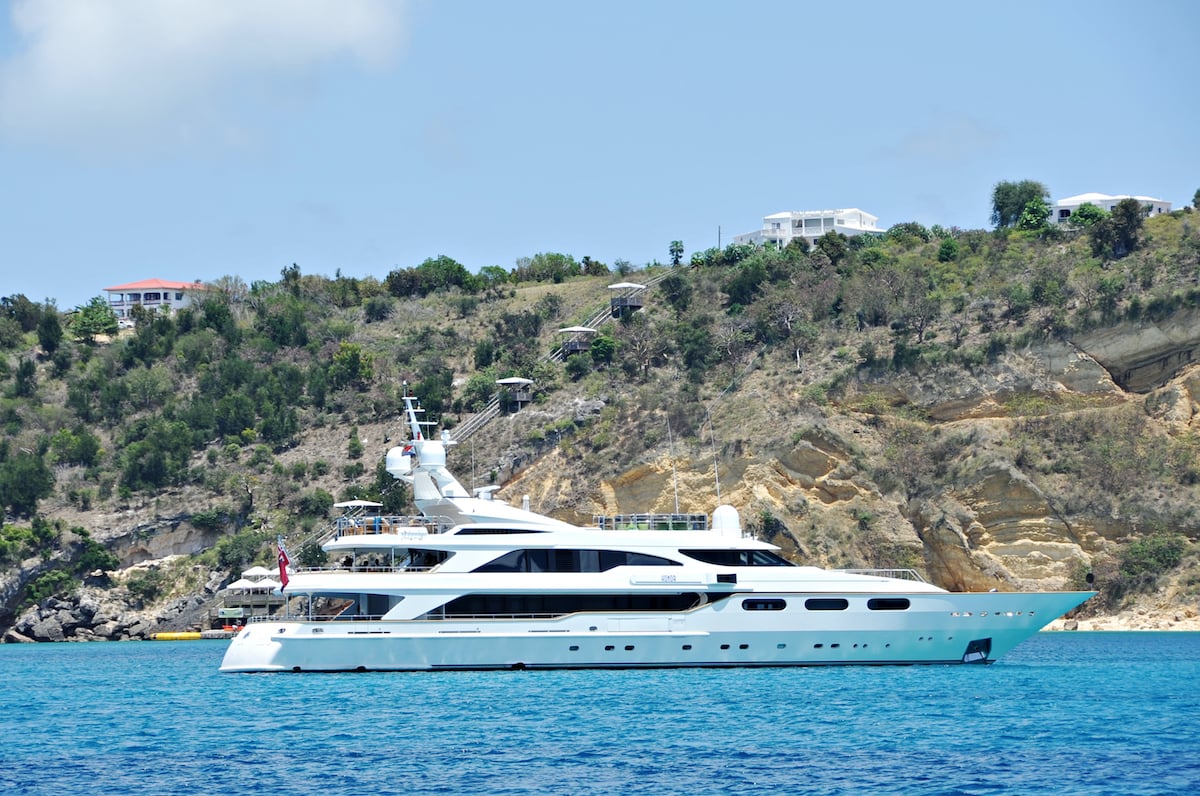 Also, while both vessels are built for luxury, megayachts offer more space and require more crew. Plus, "On megayachts, gyms, spas, helipads, private owners deck and even cinemas become standard features, while many sport palatial beach clubs, high-speed chase boats, and even submarines," Worth Avenue Yachts shared.  
Has 'Below Deck' featured a mega yacht on the franchise?
Again, last season of Below Deck Mediterranean came close to featuring a megayacht. The Wellington is a 184.5-foot superyacht, making it the largest yacht featured on the series. Lady Michelle now comes in a close second. Both boats can accommodate up to 12 guests. But Lady Michelle is listed as having one more cabin than The Wellington.
Lady Michelle has six cabins and The Wellington has five. Both yachts have two large "master" type suites. The Wellington boasted its VIP room, encased in panoramic windows. Lady Michelle has a "split-level owner's suite, which is situated on the main deck and features separate his and hers bathrooms, its own panoramic observation lounge to enjoy views and a private study," according to Boat International.
How do other 'Below Deck' yachts compare?
Lady Michelle and The Wellington aren't the largest yachts featured on the franchise. The largest vessel to date is the 185.1 foot My Seanna on Below Deck Season 6 and 8. The Talisman Maiton featured on Below Deck Mediterranean Season 3 came close at 177.1 feet followed by 163.8 foot Honor on Below Deck Season 1.
Other motor yachts on the series ranged from 150 feet to 161. Parsifal III, the only sailing yacht on Below Deck Sailing Yacht is 177.1 feet.
Does a mega yacht cost more than a superyacht to rent?
Yacht rentals are expensive and weekly rental prices are influenced by the size, CNBC reports. "Research conducted by Northrop & Johnson found that the number of cabins and guest capacity followed by the reputation of the yacht affect the price of more expensive yacht charters the most."
Motor yachts are typically more expensive to rent than sailing yachts. Also, seasonality impacts price. High season commands a higher rental price and some rental companies include all expenses in the price. CNBC offered some rental price examples, which included a 96-foot superyacht for about $80,000 per week. Mega yacht Savannah goes for $1 million or more.