Below Deck Mediterranean's Aesha Scott Recalls 1 Thing She Really Loved About Jack Stirrup (and Do They Still Speak?)
Aesha Scott from Below Deck Mediterranean recently opened up about her romance with deckhand Jack Stirrup, admitting that while their relationship had a shocking end, she still has fond memories of him.
"I will say though one thing that I did really love about Jack is every time João [Franco] made comments about me, Jack always stood up for me," Scott recalled on the Dear Diary, You're Effed podcast. Franco often snarked about Scott and Stirrup's boatmance even after the show ended. Scott had to block Franco on social media. But Scott has since shared her thoughts on their breakup, revealing she is in a much better place with Stirrup today.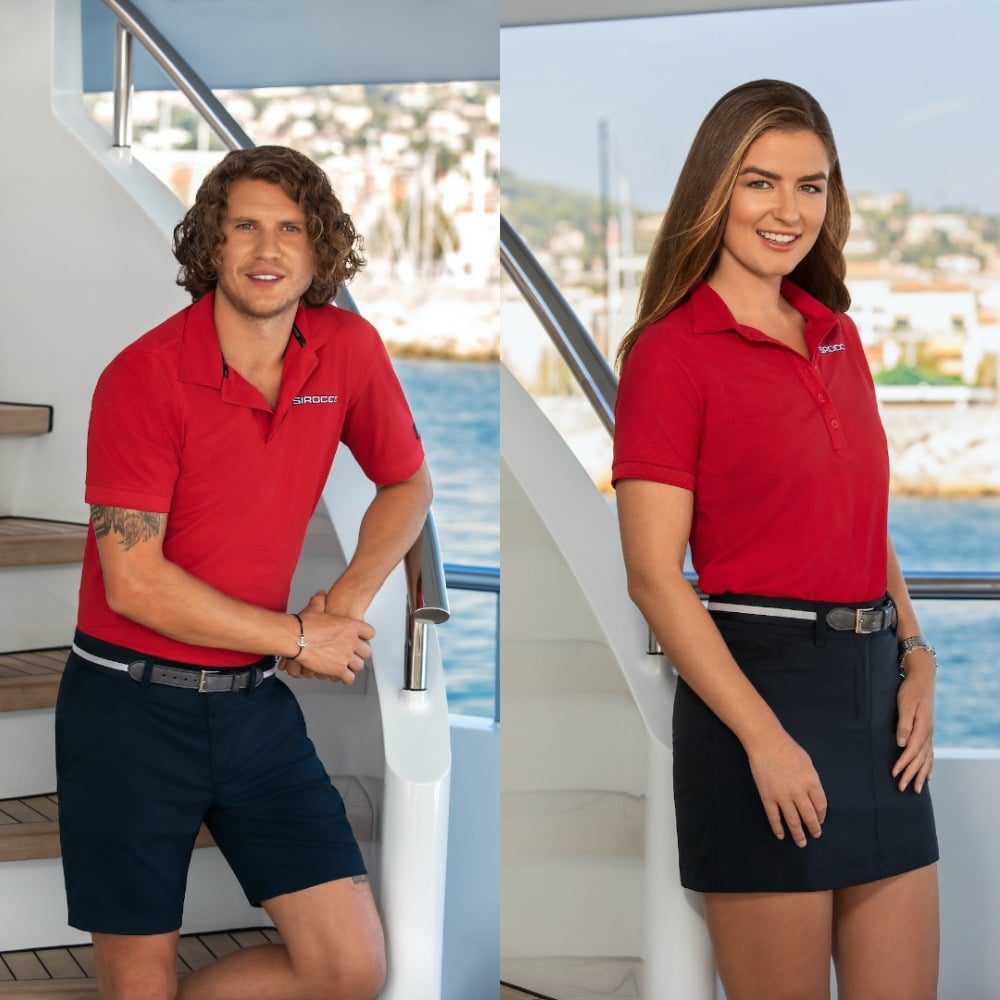 Why did Jack Stirrup and Aesha Scott break up after 'Below Deck Mediterranean'?
Stirrup and Scott left Below Deck Mediterranean Season 4 hand in hand, ready to embark upon a new relationship. But when cameras stopped rolling, the couple returned to their home countries, which is when Scott discovered Stirrup actually had a girlfriend while scrolling through Instagram.
Scott learned that Stirrup had a girlfriend, but they broke up before he arrived for season 4. "And then he left the show and then I think it all got a bit tense and he left," she said on Watch What Happens Live with Andy Cohen in 2020. "He ended up going back to his ex-girlfriend and it ended quite swiftly."
RELATED: 'Below Deck Mediterranean' Season 5: How Did the Season End and Will Any Crew Return for Season 6?
Knowing that Scott was looking at her (and possibly Stirrup's) Instagram, Stirrup's girlfriend messaged Scott. "I found out through her messaging me saying, 'Can you stop *******,'" she said. Adding, "I promise everyone it was completely genuine, it was just that he is a young boy at heart and he freaked out and ran home and ran to what he was familiar with," she insisted. "Because you leave the boat and all of a sudden you have a girlfriend. You are doing long distance from New Zealand. Instead of discussing it with me, he just freaked out and ran to what he knew."
Are Jack Stirrup and Aesha Scott from 'Below Deck Med' still in touch?
Scott immediately cut ties with Stirrup after learning he had a girlfriend but also finding out his girlfriend was pregnant. Stirrup and girlfriend Kelly Hidge welcomed a baby boy in April 2020.
Eventually, with the help of deckhand Travis Michalzik, Stirrup and Scott resolved their differences. "He ended up apologizing to me," Scott said on the Below Deck Med After Show. "I didn't talk to [Stirrup] for a long time. It was actually Travis who teed it up. He was like, 'Oh he really wants to say sorry. Like do you mind if I give him your number?' Because I like blocked him on everything."
RELATED: 'Below Deck Mediterranean': Did Chef Natasha From 'Below Deck Sailing Yacht' Change Her Mind About Captain Sandy?
"I was like, you know what, it's been a while, sure like why not," Scott continued. "He ended up just like apologizing. And I really let him have it and he took it all. And was like, 'I know, I know.' He's a little puddly and he's always gonna be a little sh*tbag."
While Stirrup apologized, the former couple doesn't keep in touch. "I'm really happy for him," she said. "I think it's going to be really good for him. It'll be the best thing for him. You know, he's quite a child so I think it will be really good for him to grow up a bit and have to deal with another human."