'Below Deck Mediterranean': Captain Sandy Slept Through the Crew Brawl and Bobby Giancola Explains Why (Exclusive)
Bobby Giancola from Below Deck Mediterranean absolutely believes that Captain Sandy Yawn could have slept through the loud crew fight. In fact, he knows of instances where the captain even slept through a disaster and didn't realize what had happened until the following day.
Captain Sandy definitely could have slept through the 'Below Deck Mediterranean' fight, Bobby Giancola believes
Yawn shared on Twitter that she really did sleep through the noisy fight when fans wondered why she didn't come to the deck or crew mess and intervene. "I've been on boats and there were disasters and the captain was just sound asleep," Giancola told Showbiz Cheat Sheet. "He or she is not going to know or have any idea."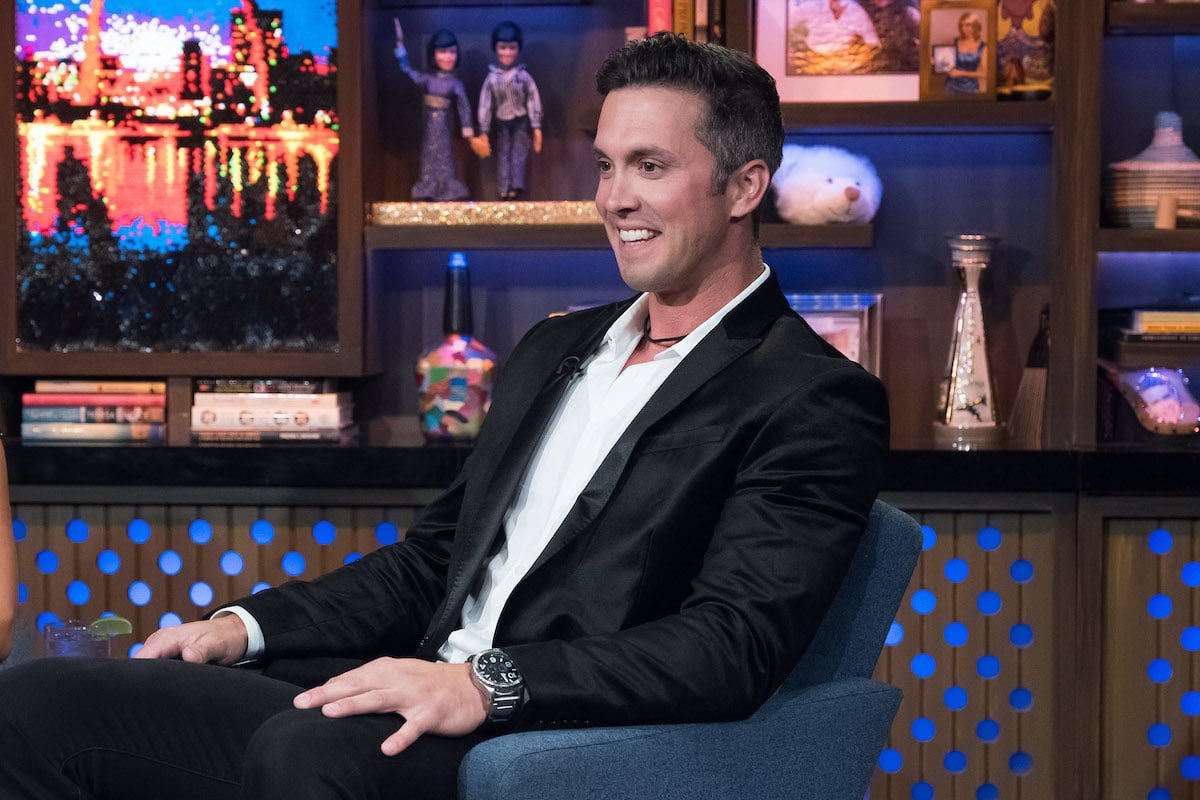 Giancola said the captain and crew also rest a little easier once the boat is docked and the guests have departed. "And I feel like when a charter is over and you're safe and sound at the dock, there are no charter guests, as a captain or for the most part, anybody for one way or the other is going to let their guard down a little bit on the boat," he said. "And you probably get a deeper sleep than you do when you're on charter because, you know, on charter, you're half awake, half asleep probably because something could happen."
The 'Below Deck Mediterranean' captains quarters aren't always near the crew areas
Giancola, who was a deckhand on Below Deck Mediterranean Seasons 1 and 2 is now a yacht broker and has deep knowledge of superyacht layouts. While he doesn't have firsthand knowledge of the Lady Michelle layout, Giancola said the captain's quarters could have been located far from the action that night.
"When you've got the captain's quarters, when it's on the bridge deck, sometimes they're not on the bridge deck," he said. "But I mean, you know, those A/Cs in the rooms can be loud. And when you're on a generator or onshore power, it's not so bad. It's not really loud. But boats can be noisy."
"But I mean, at the same time, some boats are quieter than others," he added. "And, you know, for me, I probably wouldn't have heard it sleeping in my cabin. I wouldn't have heard that. And that's when it's really funny when you think about what you find the next day, not knowing while you were asleep or the things that happen somewhere else on the boat."
Bobby Giancola says the drama is 'next level'
The drama this season is something Giancola has never experienced on boats during his tenure. "I mean to me, I feel like it was just next level," he said. "But, in real yachting, you see some bad ones."
"But I've never seen anything that bad," he continued referring to the crew fight with Lexi Wilson. "You know, it's crazy. Just the screaming. It's so funny when you see that Sandy didn't wake up. I'm like, 'Oh my God! She's just sleeping away!'"
Episodes of Below Deck Mediterranean air on Mondays at 9 pm ET/PT on Bravo. New episodes will drop one week early on Mondays on Peacock. Below Deck Galley Talk airs on Fridays at 8 pm ET/PT on Bravo. The next episode will air at a special timeslot on Monday, August 9 at 8 pm ET/PT.