Below Deck Mediterranean's Chef Ben Admits He's a 'Little Too Old for Below Deck' Return
Below Deck Mediterranean fans who think chef Ben Robinson could make another appearance on the show will be disappointed to learn that he recently confirmed he won't return.
Robinson teased after Below Deck Med Season 4 that he retired from being a yacht chef and he recently backed up those remarks. "I think I'm probably a little too old for Below Deck," he said in an Instagram Live with Christine "Bugsy" Drake. Drake was disappointed she never got to work with Robinson and added that he inspired her to go on the show in the first place. But Robinson is instead focused on being a private chef on land and shared with Drake that he plans to host events in England.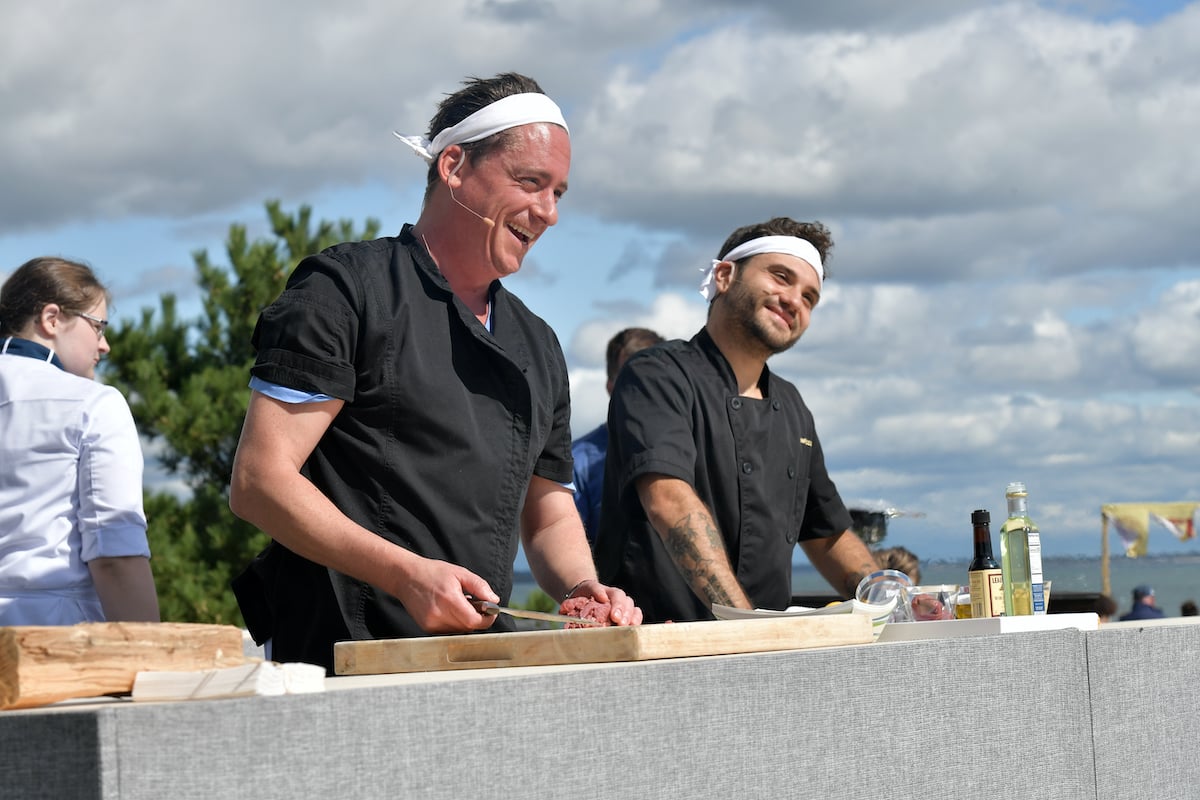 Chef Ben said it was time to 'grow up' after 'Below Deck'
Robinson, now 40 years old, admitted he needed something that could offer more long-term stability. "Sadly, I don't think we're going to be doing a ton more of Below Deck," he told 30A in 2019, which was shortly after his last season on the series. "I kinda gotta grow up a little bit. Just something that's more sustainable."
He also tweeted about how the brutal nature of the job creates a small window for most yacht chefs. "Most Charter Chefs have a 5 year expectancy. I did it for 13. Head chef on the largest #yacht age 28. Crew and guest require 300 plates a day on #BelowDeckMediterranean#BelowDeck on your own… We look forward to your job application."
RELATED: 'Below Deck Mediterranean' Season 3 Crew Now Has 2 Captains and Yachties Turned Entrepreneurs
Robinson also discussed how much harder it was to get into the job during his last season versus being a yacht chef in his 20s. "Ultimately, I'm approaching 40 now," he told People. "I got into the industry when I was 22, I was a young buck. You can do anything when you're 22. Below Deck and Below Deck Mediterranean carried me through into my mid-30s. I don't know how Roger Federer does it, to be honest!" 
Below Deck's Chef Ben shifted to being a chef on land
Robinson initially "retired" after Below Deck Season 4. But he shocked fans when he came in as the relief chef on Below Deck Med Season 4. He said returning after a few years gave him a new perspective. "I sort of saw it through fresh eyes," he said. "Plus, I'm a little more mature now, a little more level-headed, and obviously older. But it wasn't easier, I can tell you that. It's a tough program being trapped in a galley and given an incredibly tough workload. It's no joke! You're working 19, 20 hours a day."
Now that he's a landlubber, he has time to renovate his condo. He told Drake during their Instagram discussion he was making a few updates to his crib. He is also still with his girlfriend Kiara Cabral. Cabral sometimes helped Robinson film his Instagram Live cooking demos and seems to be as big of a foodie as her boyfriend.
RELATED: 'Below Deck Mediterranean' Season 6: Does Chef Matthew Quit Before the Season Gets Started?
Below Deck Mediterranean Season 6 previews tease kitchen drama, so what does that mean for the upcoming season? Stay tuned. Below Deck Mediterranean Season 6 premieres on Monday, June 28 at 9/8c on Bravo.