Below Deck Mediterranean's Chef Ben Says Real-Life Yachting Is Very Different From 'Below Deck'
Chef Ben Robinson from Below Deck and Below Deck Mediterranean revealed that being a yachtie on the series is very different than being a crew member during an actual yachting season. While the series follows the crew dramas, fights, and boatmances, real yachting leans more toward the entire crew just trying to "do their best" and rank is highly emphasized during a season without cameras following the crew.
Chef Ben compares a 'Below Deck' season to real yachting
Robinson said producers are there to build a television show, so viewers are shown the dramatic moments on the boat. "It's a TV show, they like drama and they like relationships," he told The Mirror in 2020. "Real yachting, you don't focus on the small dramatic snippets. Everybody is just trying to do their best. With a lot of these people, there isn't much respect of rank. That wouldn't happen normally on a yacht."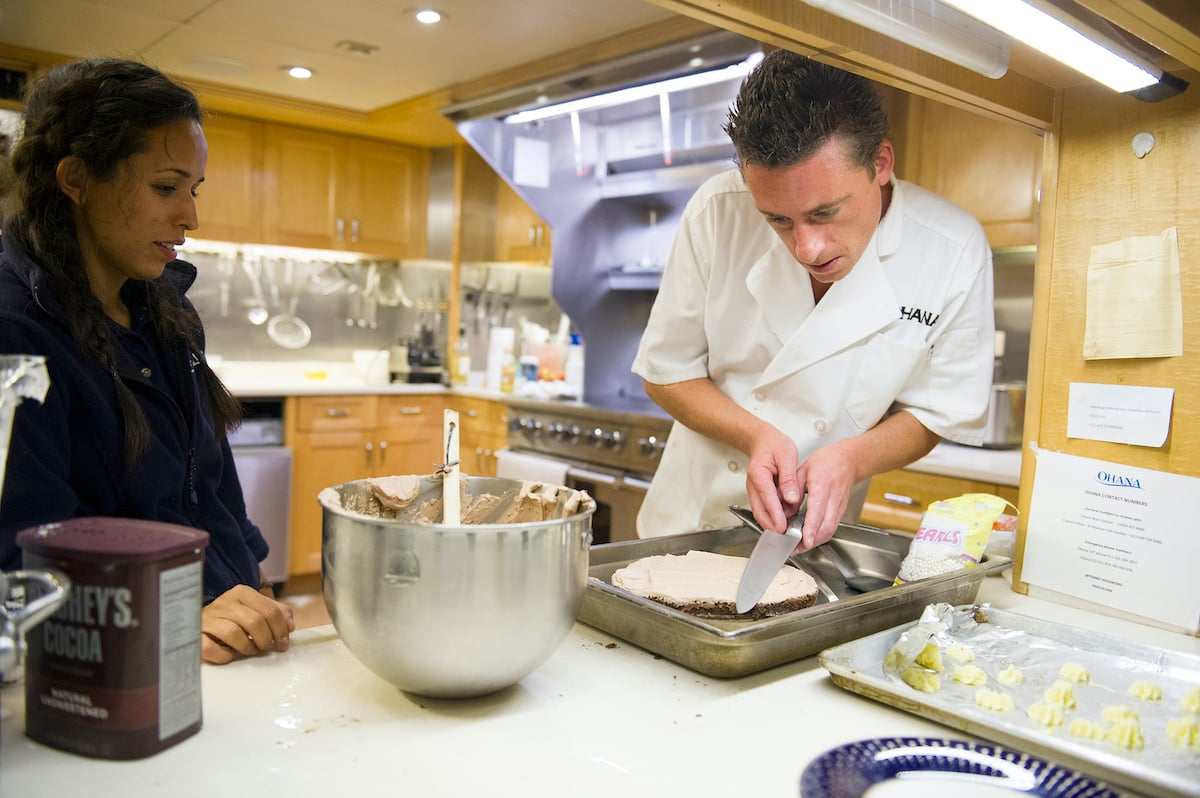 Another aspect that is very different from real-life yachting is the charter season. A typical Below Deck season films for about six weeks. However, a yacht charter season usually runs for about six months each and specific destinations have high and low seasonality. The Mediterranean and Europe have a high season in summer and the Caribbean is highly desirable in winter.
How was Chef Ben cast on 'Below Deck' and 'Below Deck Med'?
He also shared how he ended up on the show. "I had had a couple of drinks, I'm not going to lie and it was very late," he admitted to The Mirror. "I wrote them this ludicrous email, and the next day I found the phone ringing." He added, "I was still in bed."
"This really animated guy from LA was on the phone, and I was just thinking 'what did I send last night?'" he said. "I ran to my computer and was like 'oh yeah.'" Robinson met with a producer via Skype and was cast for the flagship season of the franchise. But once Robinson arrived on the set, it wasn't what he expected.
"I got on the boat and everything was just so random," he recalled. Plus, "I had never even been on a reality TV show. I didn't understand the editing process or why there were so many cameras."
Chef Ben offers advice for new 'Below Deck' yachties
After several seasons of the show, Robinson has some advice for new crew members on the show. "I just said just be yourself and be true to your craft," he remarked. "There are moments when I probably should have reverted back to this motto, but I was too drunk." Robinson added, "I think to be successful in life you have to have a slight shamelessness about you. It is what it is, I try not to live in regret."
And while he's a seasoned crew member and often arrived mid-season to "save the day," don't plan on Robinson returning to the series. "I think I'm probably a little too old for Below Deck," he said in a June 2021 Instagram Live with Christine "Bugsy" Drake. 
RELATED: 'Below Deck Mediterranean': Chef Mathew Reveals How He Found out About Lexi Wilson's 'Burn List'