Below Deck Mediterranean's Colin Macy-O'Toole Reveals 'Below Deck Sailing Yacht' Boat Malfunctions Are Common (Exclusive)
While Captain Glenn Shephard was embarrassed to have the Below Deck Sailing Yacht boat crash captured on film, Colin Macy-O'Toole from Below Deck Mediterranean says boat malfunctions like that occur all the time.
Macy-O'Toole drove the Fire Island ferry for years before joining Below Deck Med as a deckhand. So he has firsthand experience and insight into how easily mechanical failures can result in a boat fender bender. "That happens, I mean that's boating," Macy-O'Toole told Showbiz Cheat Sheet. "That happened to me at the ferry but there wasn't a camera on me."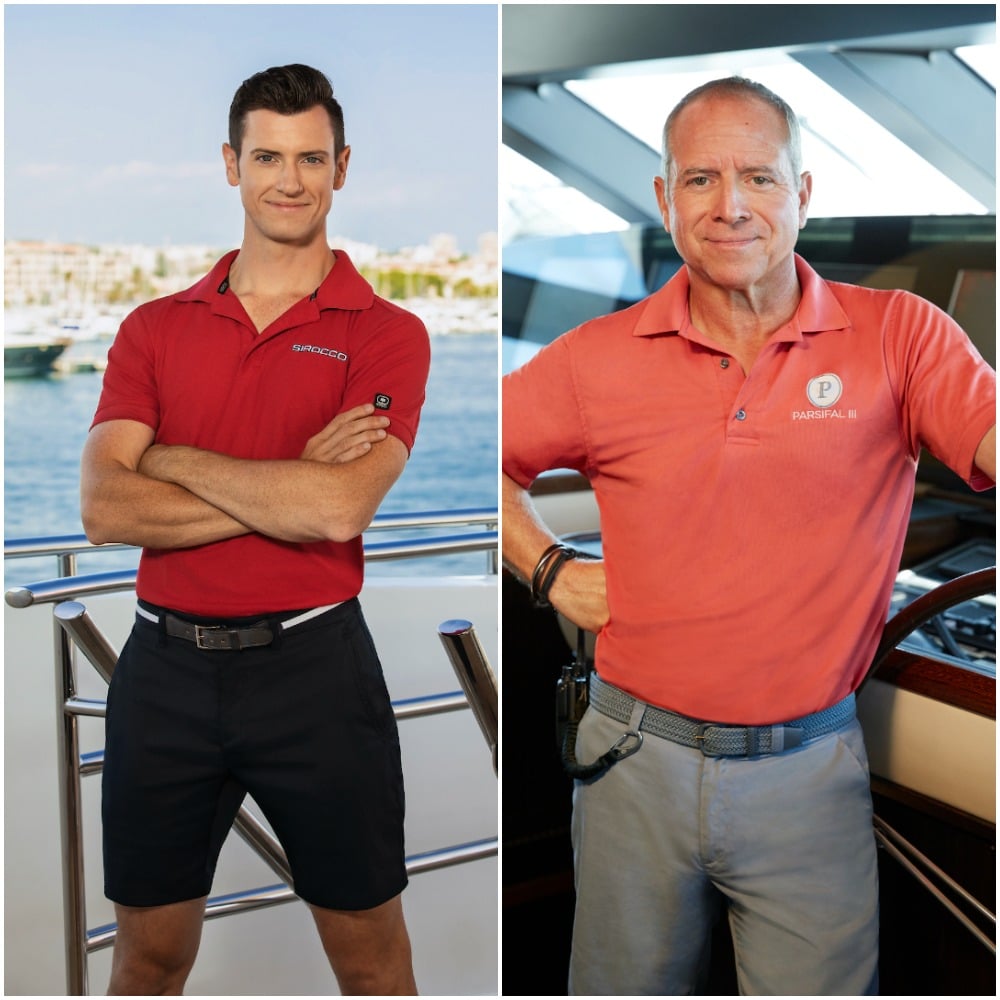 Colin Macy-O'Toole recounts how his boat lost power and he had to dock
Macy-O'Toole said he didn't crush the dock like what happened on Below Deck Sailing Yacht, but the ferry did experience technical difficulties. "A couple of times I had all my engines shut off, and I've had a boat with like 400 people on it and I'm just floating there," he recalled. "I've had one engine turn off … you just gotta get it to the dock. You have to think of, in the moment, what's the next step? How do I solve the problem without crashing?"
"Luckily I think pretty quick on my feet," he continued. "So docking with one engine, you have three of them, is kind of annoying. It's not easy. So we train for that stuff and it happened to me a couple of times. No crunching, but it's just one of those things where you have to think on your feet."
RELATED: 'Below Deck Sailing Yacht': Captain Glenn Compares the $20,000 Boat Crash to Having Your Brakes Fail
He asserted that mechanical failure on boats happens more often than most people may realize. "It can happen to every boat in the world," he said. "It's not just Below Deck, it's not just a yachting thing. It can happen to every single boat and it's just a thing that can happen. You can't plan for it, it's just one of those freak things."
Shephard recently compared his boat crash to what happens when car brakes fail. "This is a problem with that kind of pitch propeller," he described during the crew's Instagram Pita Party. "So what happens, because of the day before, and that day I was getting blown down onto the rocks, the maneuver curve that I have to use the thrusters. You have two modes, fast and slow. And I was in fast, and in fast the blades can get stuck back. So even though I'm pushing it forward, the blades on the propeller are stuck back. So it's not responding at all. It's kinda like if your brakes fail."
Colin Macy-O'Toole jokes that Colin Macrae from 'Below Deck Sailing' is 'good for the Colin brand'
Macy-O'Toole also discussed the comparison fans made to the Below Deck Sailing Yacht "Colin," chief engineer Colin Macrae. Like Macy-O'Toole, Macrae remained mainly outside of the drama and always pitched in to help anyone who needed support on the boat.
Macy-O'Toole shared a meme that went viral of the two "Colins" side by side. "I messaged him, I put [the meme] on my [Instagram] story," he said. "I just messaged him, joking around. We did that interview on IG Live and I was joking like, 'You gotta keep the good name going' you know? And I'm proud he's doing really well so far and keeps it up. It's definitely good for the Colin brand."
RELATED: Below Deck Mediterranean's Hannah Ferrier Sent Well Wishes to New Chief Stew Katie Flood and Offered Her Support
Fans can discuss the boat crash, the "Colin brand" and more with Macy-O'Toole this Sunday, June 27 from noon to 3 p.m. at Garden Social in East Meadow, Long Island. Plus, one lucky fan can win 2 VIP tickets.