Below Deck Mediterranean's David Pascoe Reflects on Turmoil With Lexi Wilson
A Below Deck Mediterranean viewer asked deckhand David Pascoe what was Lexi Wilson really like, wondering if she was as "big of a b–tch in person" as she seemed on the show. Pascoe addressed the question on his Instagram story, responding with kindness. "There is no 'seem' we aren't CGI," he replied. "Some people have a lot going on in their personal lives which can reflect negatively on a working environment."
David Pascoe replied with kindness when asked about Lexi Wilson
Wilson revealed that her father had died only months before she joined the show. She shared a tender moment with bosun Malia White when White learned that Wilson's father had recently died. Wilson is also seen struggling with her father's death on the show, calling her mother and distancing herself from the crew.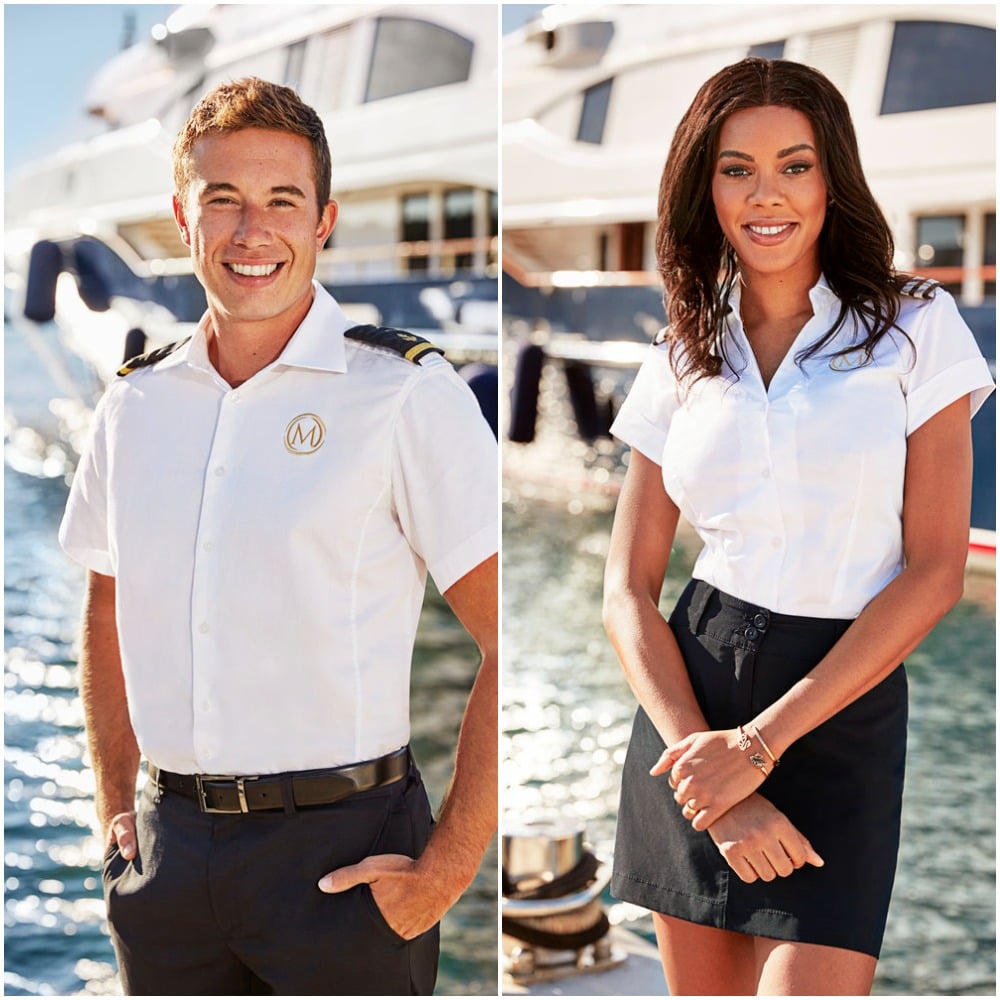 She is clearly in pain, but she also lashed out at the crew. The fan then asked how he handled her anger toward the crew. "Just patient," Pascoe replied. He later joked when a fan asked "Weren't you guys scared to sleep on a boat with a woman who calls herself Satan?" His response, "Not today, Satan, not today."
Pascoe added that he planned to keep in touch with the entire crew. "I hope to never lose touch with any of them," he wrote. But despite his remark, Pascoe and none of the Below Deck Mediterranean Season 6 crew are currently following Wilson on Instagram.
Lexi Wilson's Instagram indicates she has left yachting
Wilson doesn't seem overly keen to keep in touch with the crew either. She kicked off the season with a hashtag in her Instagram bio, "No Longer in the Yachting Industry."  She has since replaced the line with "Official cast member Below Deck Mediterranean 6." But she addressed fan questions on her Instagram story that indicated she may (or may not) be leaving the boat this season.
She replied, "Yes and no" to a fan question asking if she quits this season. Wilson also addressed how she was portrayed on the show, specifically to the moment she ate the lamb in the galley. "24 hours and the camera is rolling but only 47 minutes is aired (let that sink in). Then they have to adjust the hours to fit the 40 minutes! A few things though: I never walked into the galley [and] pick up without asking."
RELATED: 'Below Deck Mediterranean': David Pascoe Is Making Big Changes to His Yachting Career (Exclusive)
She added, "It was scraps," about the lamb. "Literally scraps on a bone. 2 pieces of bones. Now I understand when an industry friend told me it's not the cameras you should be concerned about it's the editing."
Chef Mathew said he had to pick his battles with Lexi Wilson
Chef Mathew Shea and Wilson experienced a few tense moments and he said she didn't seem to get it. "I was thinking, the whole floor is clean besides this one space," he recalled to Decider about the spat they had in the galley. "I cannot believe she is refusing to move. Then she started eating the lamb and it was either get really mad and angry or say nothing. I've got to pick and choose my battles."
RELATED: Below Deck's Chef Matt Gives Props to Chef Mathew From 'Below Deck Mediterranean'
"I was thinking, the whole floor is clean besides this one space," he added. "I cannot believe she is refusing to move. Then she started eating the lamb and it was either get really mad and angry or say nothing. I've got to pick and choose my battles."