Below Deck Mediterranean's Hannah Ferrier Is Giving Mommy Support to Dani Soares From 'Below Deck Sailing'
Hannah Ferrier from 'Below Deck Mediterranean' is heading over to Dani Soares' house to give her a break as Soares recovers from childbirth. Ferrier, who lives nearby, said just getting a nap or washing your hair is a challenge during those early newborn days.
Dani Soares from Below Deck Sailing Yacht said she looked forward to playdates with Hannah Ferrier from Below Deck Mediterranean and it appears that those mommy meetups are happening immediately.
Ferrier was the special guest on the Below Deck Sailing Yacht "Pita Party" while Soares recovered from childbirth. Soares delivered a healthy baby girl only days earlier and lives near Ferrier in Sydney, Australia. Ferrier told hosts Alli Dore and Daisy Kelliher she planned to pop over to visit Soares, meet her daughter, and offer help.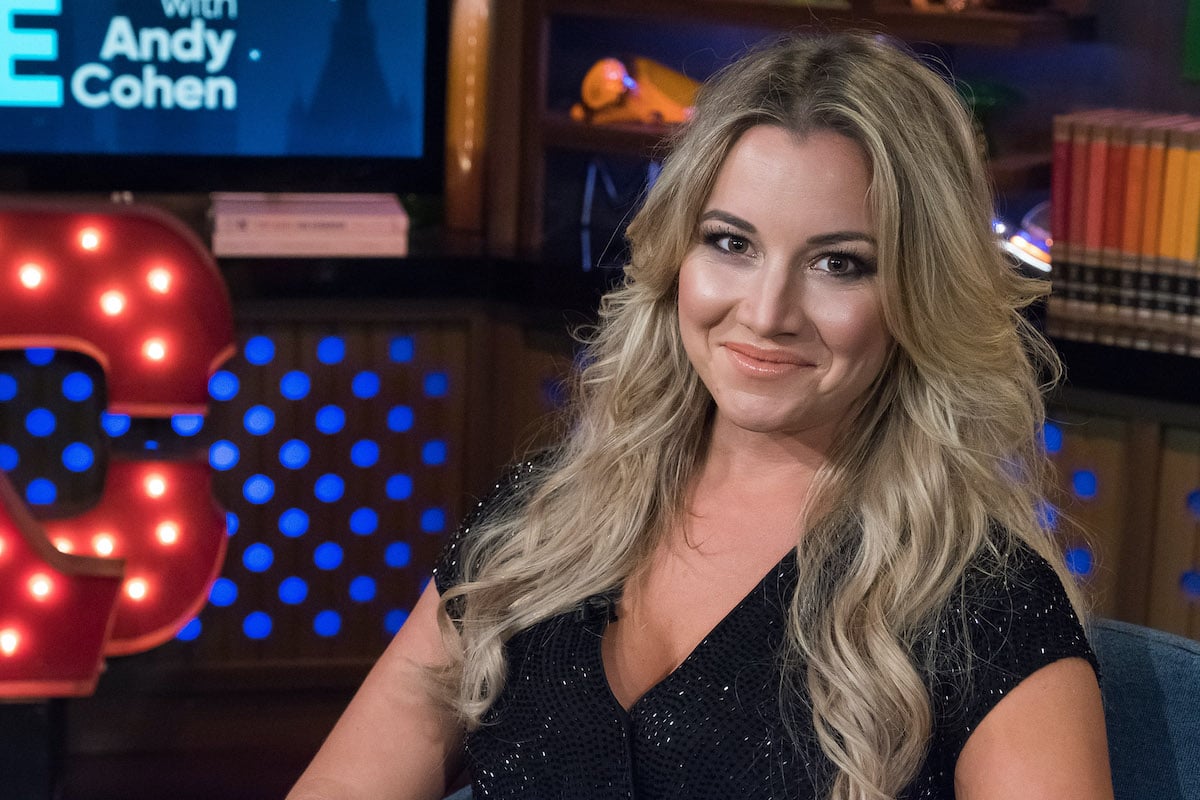 Hannah Ferrier from 'Below Deck Med' plans to give Dani Soares some mommy breaks
Soares made it clear she plans to raise her child alone. "I'm going to go see [Soares] tomorrow, to drop off a bunch of stuff," Ferrier shared. "And to just like give her a little nap and I can take the baby for a bit. Let her wash her hair or something because it's so weird when you're used to the life that we live. Or lived … past tense for you honey." Ferrier and the hosts laughed.
"But it's almost like one of the greatest pleasures I found in the first few months was like washing my hair," Ferrier recalled. "And it's so weird because a big thing was a girl's night out and getting drunk. And getting hungover and ordering Uber Eats. Now you're like, 'I'd just like to shave my legs.' That would be my dream."
Ferrier told her fiancé Josh Roberts she planned to visit Soares. "And he knows me so if she needs help I'll be over there all the time," Ferrier laughed. "He's like just please look after yourself as well." Kelliher and Dore, who are close with Soares said the new mom will be "super grateful" to have the help and support.
Soares is still new to the area and is there without the support of her family. "I had my mom, I had Josh," Ferrier said. "And I was still like I'll never forget one time at 3 a.m. in the morning I was on the toilet crying, 'Oh my God you've made such a mistake.' Like what's going on, what is your life? It's very fleeting moments, but it's a lot at the start."
Dani Soares from 'Below Deck Sailing' says her work friends have been supportive
Soares told Showbiz Cheat Sheet that while her family was still in Brazil and not quite able to travel, she formed a support system at work.
"I don't have my family here, unfortunately," Soares said. "I couldn't bring my mom because of COVID. And that's really sad because obviously you really want your mom there."
"But the place I work at now, people are so amazing," she said. "My coworkers are being so supportive. I only work with women and they're just like, 'We're here for you and we'll babysit, we'll take care of you.' And I'm like 'Oh my God, you guys are amazing.'"
Soares also looked forward to those playdates with Ferrier and her daughter too. "We've talked a little bit," Soares said in early May. "She's been on holiday for a little while. But as soon as she's back we'll definitely catch up for a coffee or get to exchange those mommy stories."