Below Deck Mediterranean's Hannah Ferrier Reveals Her Biggest Regret, if She's Watching Season 6 and if She's Truly Moved on From Season 5
Hannah Ferrier from Below Deck Mediterranean is definitely not watching Below Deck Mediterranean Season 6 but insists she has moved on from being fired during season 5. She regrets how her last season of the show ended and said she has not been in touch with Captain Sandy Yawn since they wrapped the reunion. And while she regrets being fired on national television, another moment on the show was her biggest regret.
Has Hannah Ferrier moved on from her 'Below Deck Mediterranean' departure?
Ferrier said she isn't watching the series because of Yawn and bosun Malia White. "Just the two …," she remarked on the Everyone is Terrible podcast. Even when podcast host Lian Castillo said Yawn seemed to be taking accountability for last season, Ferrier replied, "Or is this your publicist telling you what to say."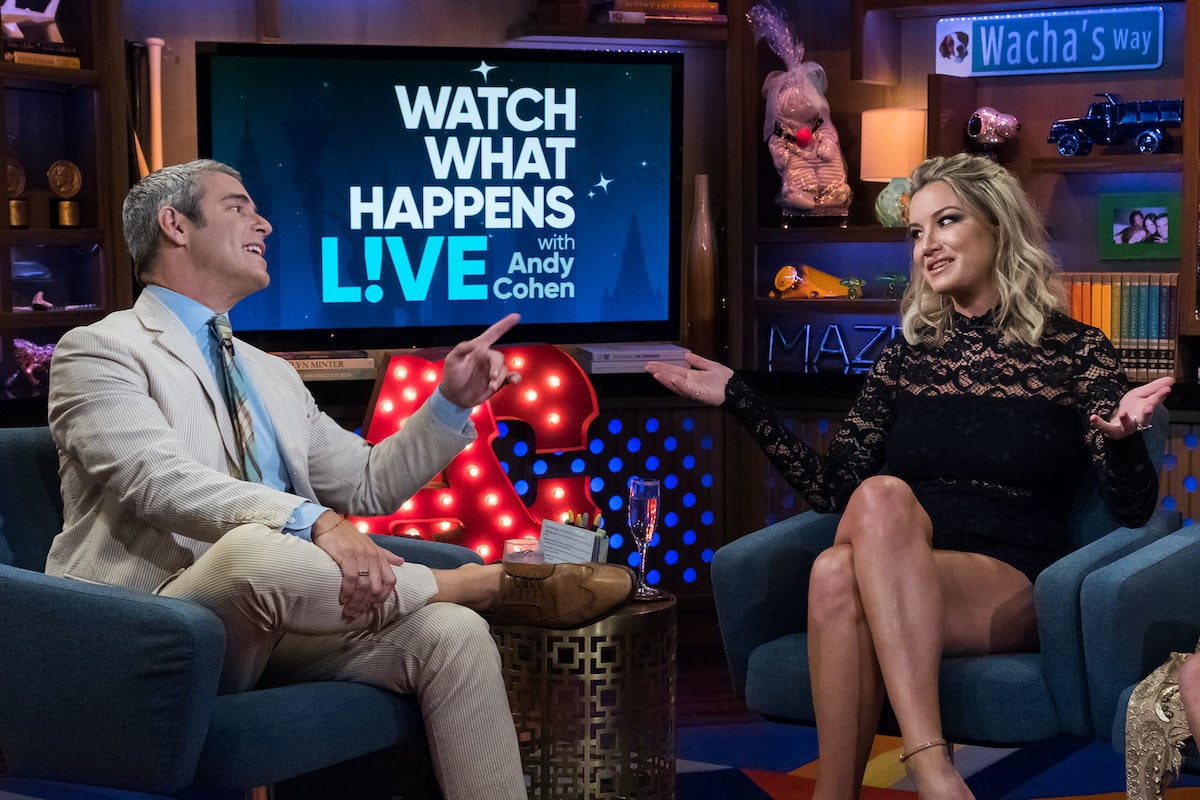 She added that she continues to get messages about her departure last season too. "Like I probably get about 15 a day," she said. "Just about the departure. I can always tell when there's reruns on. Like I wake up to 500 messages like 'F–ck Sandy, f–ck Malia!' And then I'm like, Hannah move on."
But is she really over it? "Uh yes," she said. "I'm too busy to not be over it."
What is Hannah Ferrier's biggest 'Below Deck Mediterranean' regret?
But Ferrier still had regrets about Below Deck Mediterranean. "I just really tried so hard to turn things around with Sandy," she said about her biggest regret on TV. "And so at the end of the season, when she was like, this isn't your passion, like that just crushed my spirit so badly."
"My regret is probably trying to impress someone who was never going to be impressed by me," she continued. "Because I took that so hard and I took it so personally." She added that she'd never work with Yawn again and they haven't spoken since. "She sent me a message, she was like oh hey can I grab your address I want to send like a present for your baby," Ferrier said. "I'm like, I'm good." Adding, "I didn't respond."
Was Hannah Ferrier worried about being fired on 'Below Deck Mediterranean'?
"The other thing that really annoyed me with the whole firing was that obviously when you've been on a TV show for that long I went outside on the docks to call my lawyer," she said recounting when she was fired during season 5. "To call my agent. And she came out and then kept going at me. And I'm like lady like you've just fired me for drugs. For anti-anxiety medication basically on camera. You know what you are doing as well. You've done a few seasons."
"You know how damaging that's gonna be to my name," she continued. "I was very worried about the backlash of being made to look like a drug addict when I had my anxiety medication on board that everyone knew about." Ferrier was fired after bosun Malia White shared a photo of Ferrier's unregistered Valium and a vape pen with Captain Sandy Yawn. And while the medication was unregistered, Yawn said at the time she followed maritime law and did not trust that Ferrier was fit for the job.