Below Deck Mediterranean's Hannah Ferrier Sides With RHOC's Heather Dubrow, Calls Kelly Dodd a 'F–king Moron'
Hannah Ferrier from Below Deck Mediterranean said Kelly Dodd from The Real Housewives of Orange County contracted Covid-19 (coronavirus) because she attended a party during a global pandemic, calling her a "f–king moron." Her remarks came after Dodd initially blamed Heather Dubrow's son for infecting her with the virus. But then Dodd made a public video apology after Dubrow served Dodd with a letter from her attorney.
Kelly Dodd said she contracted Covid at a New Year's Eve party and Heather Dubrow's son was there
"If you went to a NYE party with 30+ people then you gave yourself covid you f–king moron," Ferrier wrote in response to Dodd's video apology, posted by Best of Bravo.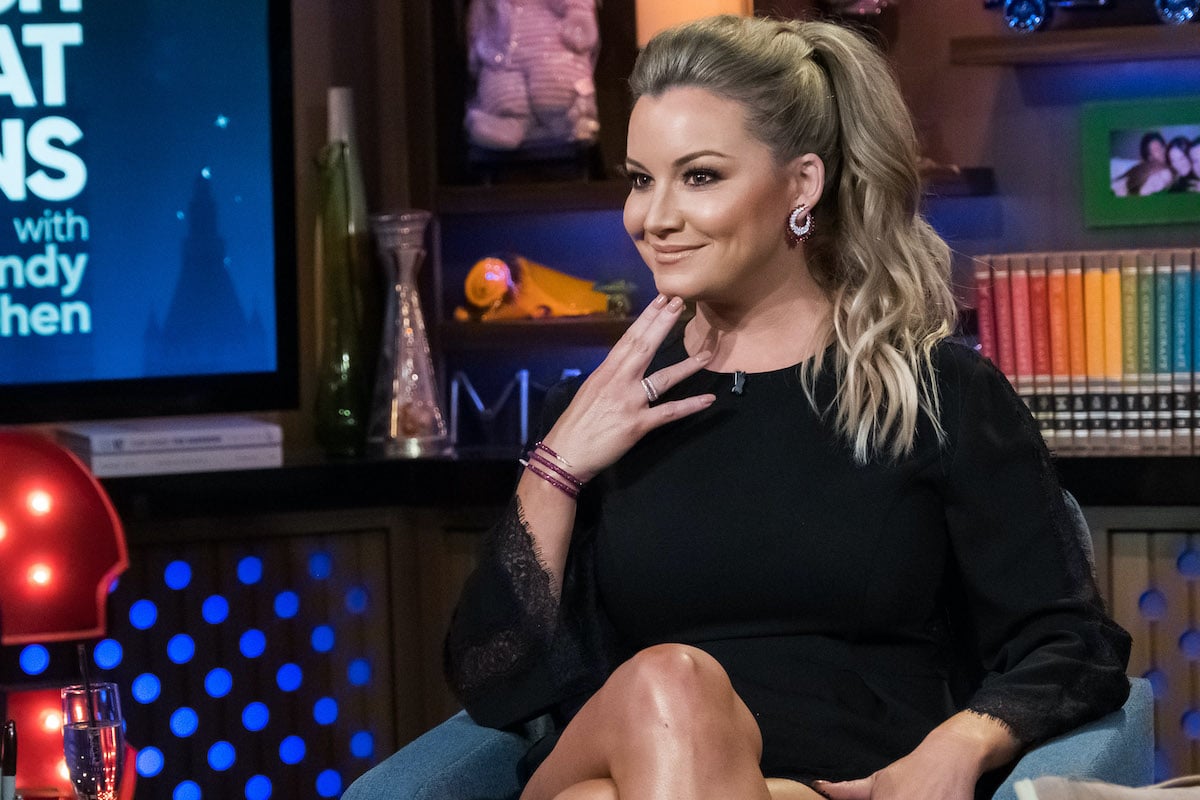 In her video, Dodd stated that she believed she contracted the virus at the party, initially from Dubrow's son. "I did get Covid at a party New Year's Eve," she said. "And Heather Dubrow's son and his friends were all there. And while I had information leading us all to believe we could've gotten Covid from them, because we all, like 24 of us, got Covid that night, we obviously have no way of proving or knowing for sure he or his friends were the source of our infection."
Dodd added, "And for that, I apologize. I'm going on the record right now to be very clear, Rick and I don't know how we caught the virus. And we're both very very sorry for any trouble we caused the Dubrow family."
Hannah Ferrier doubled down on her remark about Kelly Dodd
Ferrier stands firmly behind her comment about Dodd's apology. A fan posted Ferrier's comment on Twitter and Ferrier replied, "It's funny cause it's true." She also shut down a comment that mocked how Australia handled Covid-19. "OMGGGGGG!!! How does he not realise how stupid that sounds?!?!" she tweeted to someone who mocked how Australia shut down. "WHY DO YOU THINK OUR FATALITY RATE WAS SO LOW YOU ABSOLUTE MORON?!!"
Reactions to the Best of Bravo Instagram post were mixed. Many sided with Ferrier. "Totally agree! People who don't want to follow the guidelines and then blame someone else for getting sick! Total Morons!!" one person replied. Another added, "@hannahferrier234 I'm so glad you said it."
But others still wanted to pin the blame on the Dubrows or come for Ferrier. Some suggested to Ferrier that she stay out of the feud altogether.
Covid-19 was a point of contention for Kelly Dodd
Dodd took a relaxed approach to Covid-19 from the beginning, mocking mask mandates and referring to it as "God's way of thinning the herd." She later apologized, admitted she misunderstood the ferocious nature of the virus and planned to wear a mask.
But she continued to joke about the pandemic and eventually, she lost her partnership with Positive Beverage. The latest Covid drama comes after she was fired from RHOC and Dubrow returned to the series.
RELATED: 'RHOC': Heather Dubrow Needed a Minute to Return to the Idea of 'Housewives' (Exclusive)