Below Deck Mediterranean's Lexi Wilson Believes the Sweet Moment She Shared With Malia White Was Just 'Damage Control'
Malia White comforted Lexi Wilson during the latest episode of Below Deck Mediterranean, but Wilson doesn't believe White was being authentic. Wilson shared with White that her father had recently died and White comforted Wilson in her bunk. The moment was tender and sweet, but Wilson said White only did it to resuscitate her damaged reputation.
Lexi Wilson does not believe Malia White was being geniune
White seems to be genuinely concerned for Wilson, spending quiet time with her in their bunk. And while the moment seemed sincere, Wilson said she did not believe that White was truly concerned about her. "I felt like Malia was pretending to care about me losing my dad," Wilson shared in her Instagram story. "I didn't feel like it was genuine to me! It felt like she was pretending to care/comfort me to be in good graces or damage control/pr attempt for her reputation on social media!"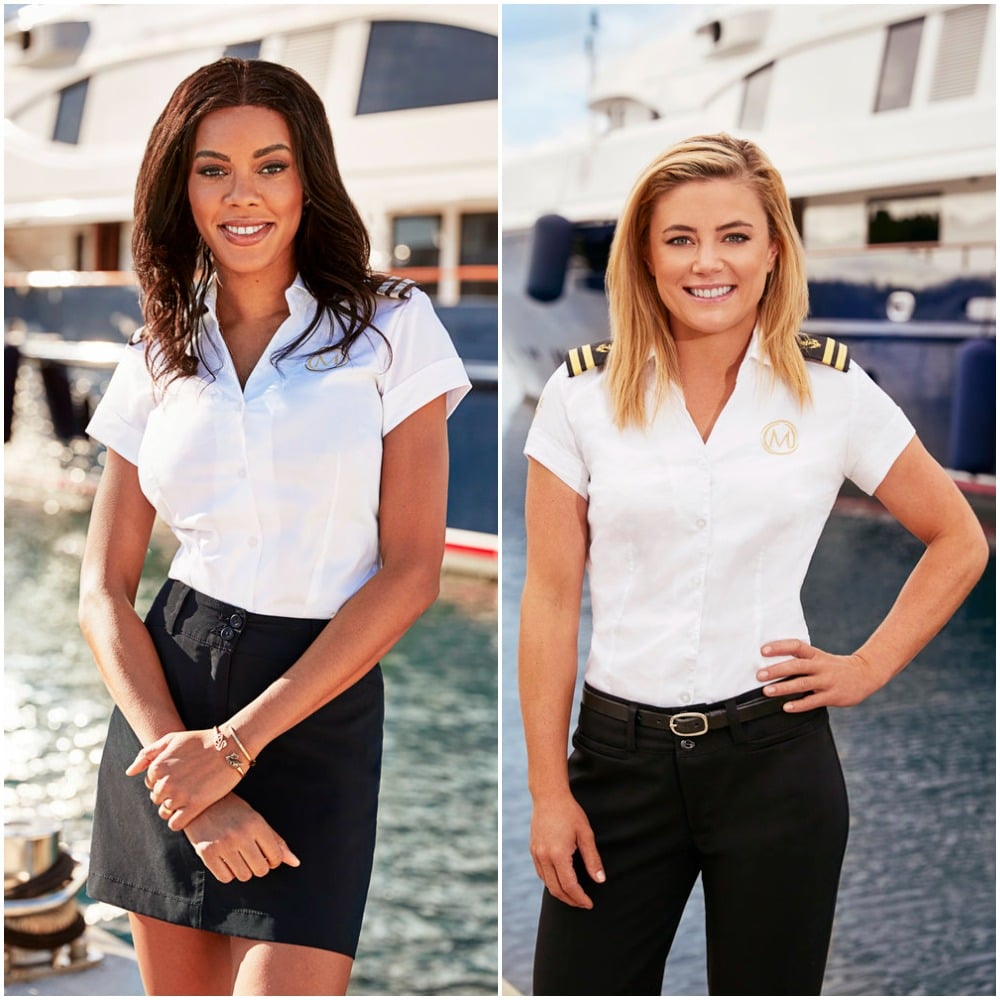 She added, "This is how I felt at the time! Also, not answering any questions about Episode 5 until it airs on Bravo!" Wilson also shared in her story that "Everything is not always as it seems, don't be gullible and believe everything you hear or see! Especially when it comes to radio, YouTube, social media, perfect relationships, and definitely television." Previews for episode 5 show that Wilson hits her boiling point with the crew and lashes out at White and also Mzi "Zee" Dempers.
Malia White says she tried to de-escalate the tension with Lexi Wilson
White addressed the recent episode and responded to a fan who said they feel differently about her after seeing her comfort Wilson. "Ahhh Malia I [100%] misjudged you," the viewer wrote on White's Instagram post. "Past seasons were hard to watch and cringeworthy. This season though I have loved watching you. I love how professional you're with your crew, the way you are teaching Mzi with leadership, patience, and understanding, the way you comforted Lexi about her dad, and how fun you are this season. You have definitely become my favorite to watch. You are a beautiful human."
White agreed that last season was a learning curve. "Thank you for this!" she replied. "Last season was a learning curve and it's nice to get the chance to show another side of me."
RELATED: 'Below Deck Mediterranean': Chef Mathew Reveals How He Found out About Lexi Wilson's 'Burn List'
Another fan asked White why she didn't de-escalate the situation with Wilson. "Watching the episode back, do you think you should've handled things differently? Lexi behaved horribly but it looked like you had many chances to de-escalate the situation and instead you just kept poking the bear and escalating the situation."
"Of course we always wish we did things a bit different in hindsight especially when alcohol is involved!" White replied. "But I do think I tried to de-escalate things a few times."
Deckhand David Pascoe gave Lexi Wilson some grace
Even though Wilson seemed to be at odds with the entire crew, deckhand David Pascoe was empathetic. A fan asked Pascoe if working with Wilson was as tough as it seemed on TV. "There is no 'seem' we aren't CGI," he replied in his Instagram story. "Some people have a lot going on in their personal lives which can reflect negatively on a working environment."
RELATED: 'Below Deck Mediterranean': Hannah Ferrier Laughs About How She Broke the Fourth Wall Every Year
He added that he used patience when dealing with the drama. Plus said he planned to keep in touch with the entire crew. However, none of the crew are currently following Wilson on Instagram.