Below Deck Mediterranean's Malia White Was in the Dark for Months About Tom Checketts' Affair – He Wants to Get Back Together
Malia White from Below Deck Mediterranean recently opened up about the breakdown in her relationship with Tom Checketts, sharing that they had been working on separate boats and he found "someone else." White made a public statement about the breakup on social media, sharing that he cheated on her. And while she said he regrets his actions and wants her back, she's not ready to return to the relationship.
Malia White didn't know Tom Checketts 'found someone else'
White broke the news that she and Checketts had split in Sept. 2020. "Cheers to all the ladies out there in their 30's, single, focused on their careers & that give zero f–cks!" she wrote on Instagram during the breakup. Adding, "Yes, Tom and I have split," she said in an Instagram video. "The details surrounding all of it I'm trying to keep it a little private, just for him and I. So yes, I am single."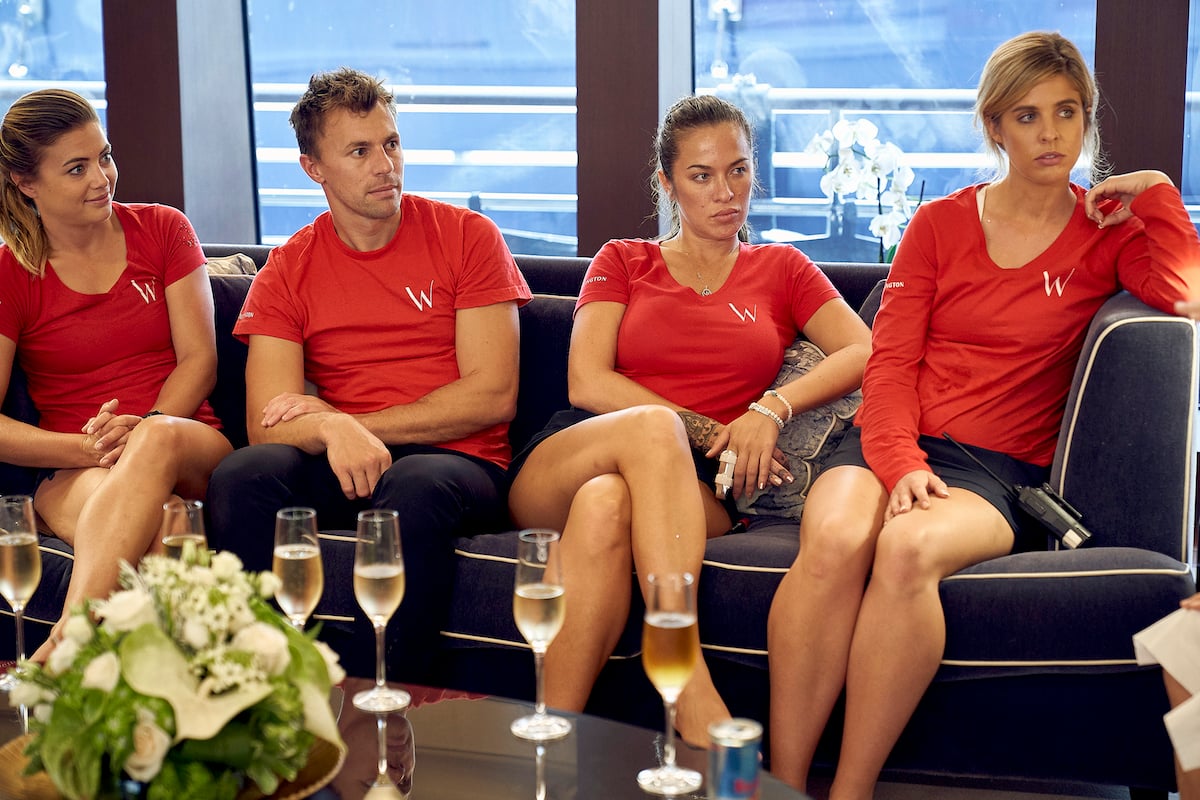 "Yeah, we were, you know, working on different boats," she told US Weekly. "It was in the pandemic [that] had just happened. So, it was impossible for us to see each other. It was right when the show is coming out, it's obviously a lot going on in our lives. And, yeah, he found someone else on his boats, and I didn't know for a couple of months."
Malia White wishes Tom Checketts never joined 'Below Deck Mediterranean'
She found out about the infidelity through a friend. Adding, "all hell broke loose" once she confronted him. "He's very sorry," she remarked. "He's apologetic. He wants to get back with me, but wow, not for me." Cameras captured White laying in bunk talking to Checketts on the phone. She filmed the new season only weeks after the couple parted ways.
"You learn; you live and you learn," she said. "I think, in hindsight, I probably would not have loved for him to come on the show." She also wasn't " dying to work with him on the show. Adding, "I kind of wished we would've kept those two things separate. I think that would have helped our relationship a lot."
Malia White worried about Tom Checketts joining 'Below Deck Mediterranean'
White was clearly worried about her relationship when Checketts joined the boat last season.  "I know how it can be really intense," she said about being on the show during the Below Deck Med After Show. "How it can impact things. You know, obviously, my fear is how it could affect our relationship. But because I love Below Deck, it's not worth my relationship. Not with him! Not with this one."
She also addressed the relationship in a separate video. "Throughout the years you guys have watched me fall in love, fall out of love, you've seen my relationships," she continued. "You've watched my career happen. You've been introduced to members of my family." 
White added, "You've seen a lot of my personal side. Some of the good, a lot of the bad. You know I've made a ton of mistakes. I am only human. And I don't think I've been as vocal on social media as some people want me to be or expect me to be. To that, I just wanna say, I'm really sorry if I've disappointed anyone with my actions or whatever else it may be."