Below Deck Mediterranean's Malia White Returns Home After Serious Scooter Accident
Malia White from Below Deck Mediterranean flew home from Mallorca, Spain after enduring a serious scooter accident. White was initially hospitalized but was able to journey home to Florida for some TLC from her mom. "Best thing for a speedy recovery," she shared in an Instagram story, along with a photo of her bandaged legs. "Being at home with mom."
Why was Malia White in the hospital?
White continues to heal but the photo she shared shows she's still too injured to return to deck work. She was originally working on a yacht in Spain, which was when she sustained her injuries. White shared a photo from her hospital bed, giving the camera a thumbs up along with the IV port still in her hand.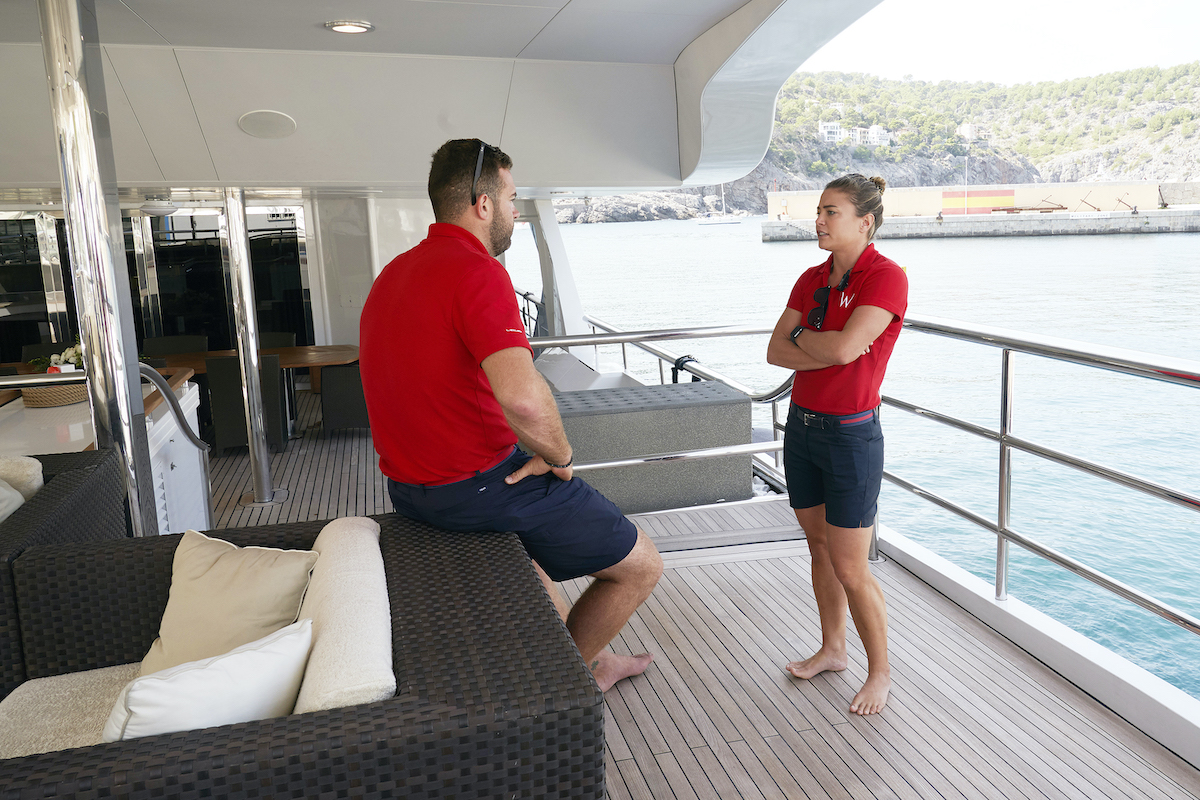 She shared that she spent the Below Deck Mediterranean Season 6 premiere night in the hospital and revealed the extent of her injuries. "Luckily, I was able to walk away with a few stitches, fractured elbow, broken toes, severe road rash and a very sore body," she shared on Instagram. She shared that she was lucky the injuries were not worse, but it appears they either interrupted or ended the yachting season for her.
Malia White's helmet helped her to avoid worse injuries
White reflected on how her helmet helped her to avoid the worst, which was likely why she was well enough to fly home. "I'm sharing this to express the importance of always wearing a helmet," she began her Instagram post. "Mine quite literally saved my life. I spent the premiere night in a hospital bed after having a mean accident on my scooter. I've been riding scooters my whole life was familiar with the equipment, wasn't drinking and was 10 minutes from my boat. Accidents happen when you least expect them."
"I don't want to imagine what the case would have been without my helmet!" she added about the extent of her injuries. "I won't hang up my scooter keys just yet… but I'm definitely aware of the importance of cruising safely!"
RELATED: 'Below Deck Mediterranean': Captain Sandy Reveals Why She Explodes on Malia White During Season 6
Several cast members and viewers commented on White' post, including those who echoed her emphasis for wearing a helmet. "Helmets are definitely a lifesaver," one person commented on the thread. "Hope you'll have a fast recovery!" Another person added, "Feel better. Yes helmets are important."
Another 'Below Deck' crew member expressed the importance of helmet wearing
Tanner Sterback from Below Deck had his skateboarding accident in Fort Lauderdale, Florida in March 2020. He too stressed the importance of wearing a helmet.
RELATED: Below Deck Mediterranean's Malia White Reveals Tiny Crew Cabins Can Be a Big Adjustment
"Always wear a helmet!" Sterback shared on Instagram along with a photo. "Sorry I haven't gotten back to everyone who has reached out to me about my recent accident. To let everyone know, I was riding my electric skateboard home when a car had come too close for comfort! Waking up in the ICU was intimidating. I suffered a fractured skull, and a few abrasions. The sublime doctors at the Broward trauma center have called me very lucky and after a week in the hospital I am grateful to be home with my family surrounded by love and gratitude. Long road of recovery ahead but I am so grateful and I plan on continuing to shine a positive outlook, share positivity and love."