Below Deck Mediterranean's Malia White Recovers After Scooter Accident, Sharing Her Helmet Saved Her Life
Malia White from Below Deck Mediterranean credits wearing a helmet, her fast-thinking crew, and a good samaritan for getting her to the hospital after a scooter accident. White posted a series of photos from a day zipping around on scooters with her crew. The first round of photos featured a fun day exploring Mallorca. The second round was of White from her hospital bed.
Malia White from 'Below Deck Med' says always wear a helmet
White shared the photos from the hospital to emphasize how wearing a helmet made a huge difference in her injuries. She also shared that she wasn't a novice when it came to riding scooters, proving that safety and awareness on the road are paramount.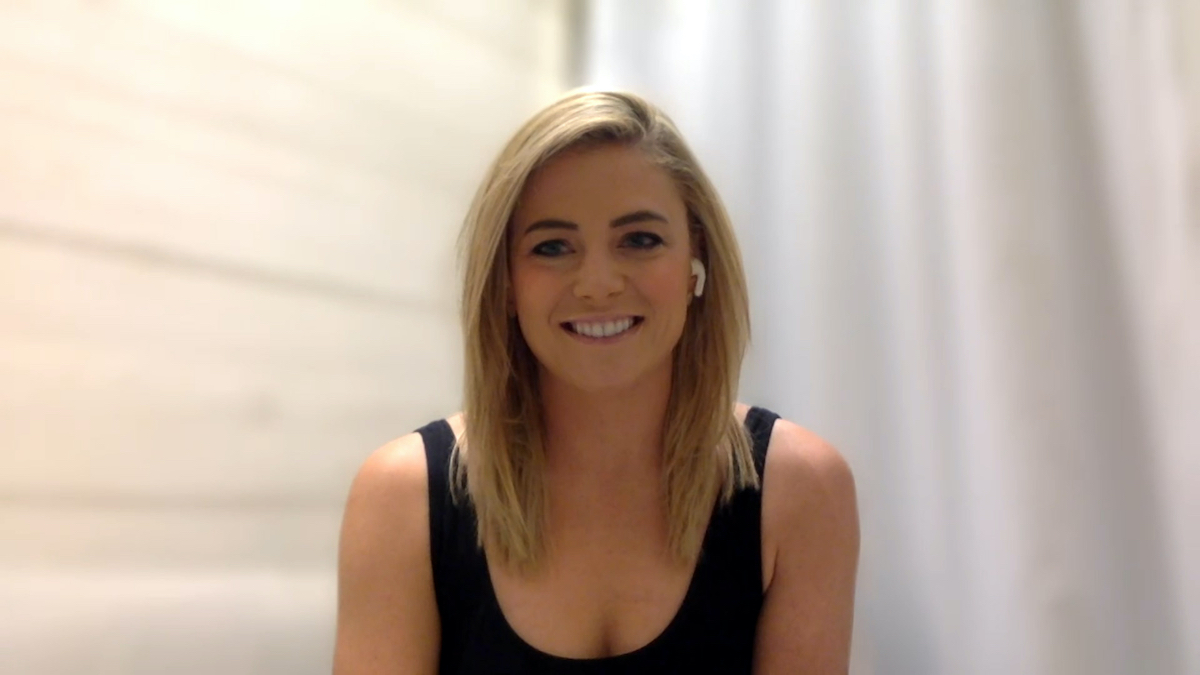 "On Instagram we usually share the pretty stuff but this is the important stuff- I'm sharing this to express the importance of always wearing a helmet," she wrote, along with several photos." Mine quite literally saved my life. I spent the premiere night in a hospital bed after having a mean accident on my scooter. I've been riding scooters my whole life was familiar with the equipment, wasn't drinking and was 10 minutes from my boat. Accidents happen when you least expect them."
"Luckily, I was able to walk away with a few stitches, fractured elbow, broken toes, severe road rash and a very sore body," she continued. "I don't want to imagine what the case would have been without my helmet! I won't hang up my scooter keys just yet… but I'm definitely aware of the importance of cruising safely!" 
'Below Deck' crew wish Malia White a speedy recovery
White added that her crew flagged down a passing car for help when she had her accident. "Thankful for my crew members who were there that night," she shared on her Instagram story. "They flagged down a car who happened to be an off-duty police officer. And he started giving me medical attention until the ambulance arrived."
"They also took care of getting all my stuff and scooter sorted," she added.
Below Deck crew members shared well-wishes for a speedy recovery. "Sending you love and a speedy recovery!!!" Christine "Bugsy" Drake replied. Bobby Giancola from Below Deck Med Seasons 1 and 2 added, "Omg woman! Im so glad you're ok!" Below Deck Sailing Yacht chief stew Daisy Kelliher sent well wishes and so did Ross Inia from Below Deck.
Max Hagley from Below Deck Med Season 2 planned to visit White. "If your in Mallorca still in a few weeks I'll come see ya," he wrote.
Another 'Below Deck' crew member also advises helmet wearing after an accident
White didn't need a serious accident to get her to wear a helmet on a scooter. She's shared other photos on a scooter and always has her helmet. She zipped around Birch State Park in Fort Lauderdale, Florida on a scooter back in April and shared a photo wearing her helmet. White included the hashtag, "safety first" along with her post too.
She also explored Greece on a scooter in September and was proudly wearing her helmet.
Another Below Deck crew member also landed in the hospital after a skateboard accident. Tanner Sterback from Below Deck was hit by a car while he was skateboarding. He shared on Instagram that he woke up in a Fort Lauderdale, Florida hospital, sore and bruised. He too advised that everyone should wear a helmet.
RELATED: 'Below Deck Mediterranean': Captain Sandy Shades Captain Lee Over How He Handled a Drunk Charter Guest– 'I Would Never Talk to a Guest Like That'
"Always wear a helmet!" he wrote in March 2020. "Sorry I haven't gotten back to everyone who has reached out to me about my recent accident. To let everyone know, I was riding my electric skateboard home when a car had come too close for comfort! Waking up in the ICU was intimidating. I suffered a fractured skull, and a few abrasions..The sublime doctors at the Broward trauma center have called me very lucky and after a week in the hospital I am grateful to be home with my family surrounded by love and gratitude. Long road of recovery ahead but I am so grateful and I plan on continuing to shine a positive outlook, share positivity and love."