Below Deck Mediterranean's Malia White Reveals Tiny Crew Cabins Can Be a Big Adjustment
Malia White from Below Deck Mediterranean admits those tiny crew cabins can definitely be a tough adjustment and shared what she does to create a cozier environment.
A fan wondered how crew slept in the cramped cabins and White replied that the rooms are something that takes time getting used to. "Some cabins are better than others!" she added in her Instagram story. "I like to put pictures up in mine to make it feel a little more like home." She added that living and working in tight quarters can be tough. So she suggests, "Working out or just taking time to yourself in your cabin to read or relax" can help.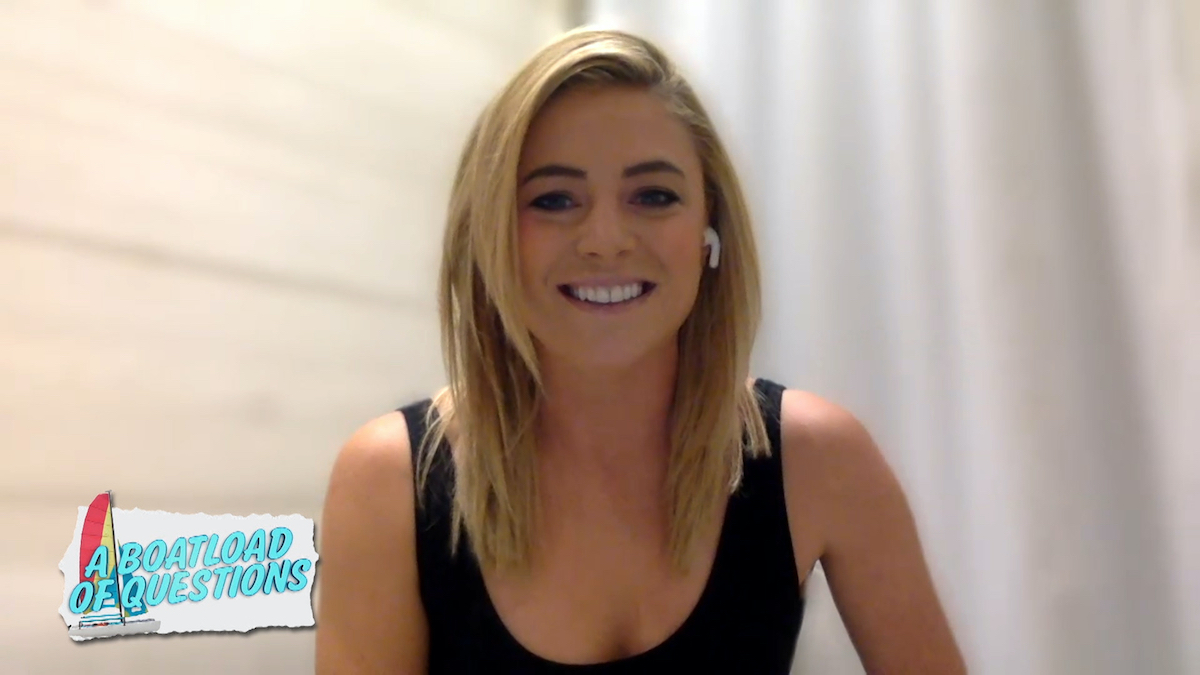 Rhylee Gerber from 'Below Deck' fully decorated her cabin with Kate Chastain
Below Deck Season 7 deckhand Rhylee Gerber really decked out the cabin she shared with chief stew Kate Chastain. Chastain dished about how Gerber not only decorated the space, but she kept the room extremely tidy which made sharing a cabin a lot easier. "Actually amazing," Chastain told Decider about sharing a cabin with Gerber. "Surprise surprise, she's a clean freak, [always] organizing. I'd be working, working, working and she had turned down my bed and decorated and cleaned." 
"She put a sarong up, gave it some personality," Chastin continued. "She lives in an RV sometimes and our cabin was about the same size so she was like, this is a space I know how to decorate." 
RELATED: 'Below Deck': Kate Chastain Reveals How She and Rhylee Gerber Got Busted Behind the Scenes
Adding in another interview, "She is very girly," Chastain said about Gerber. "She was decorating the cabin. I was like, did you go to a Home Goods while I was serving dinner? There would be a dream catcher on the wall and drapes she made out of a sarong and a little basket that she was like, you can put your accessories and your sunglasses in here. It was the cutest thing."
"She wouldn't so I had to take them and put them in the basket for her," Gerber said then turning to Chastain. "You were very generous with your bathroom time with me," but then joked that Chastain took up most of the limited shelves in the cabin.
Some yacht builders go the extra mile to accommodate the crew
Yacht builders take crew comfort into consideration because some yacht owners realize if the crew is uncomfortable in their sleeping space, they aren't going to have a happy crew. One yacht was retrofitted to better accommodate crew. "We actually took away some of the guest areas and made nicer spaces for the crew,' yacht owner Dennis Washington told Boat International. 'We spend a lot of time at anchor; without the space we'd go nuts because there are not that many places we can tie up to."
But not all yacht owners are as heavily focused on creating nicer or larger crew spaces. Below Deck viewers have seen how challenging it is for two people to both stand in their cabin at the same time. However, Eros featured on Below Deck Season 3, had a huge crew room that the chef and bosun shared. Also, My Seanna from Below Deck Seasons 6 and 8 included a crew room that Kate Chastain and Josiah Carter shared during season 6 that appeared to be roomier. Chastain offered a tour of My Seanna, remarking that one cabin was rather large. "This is a great crew cabin," she said.
RELATED: 'Below Deck Mediterranean' Season 4: How Many Cast Members Are Still in Yachting?
But most crew reveal that the cabins are extremely tight. "It is not necessarily easy living and working in close quarters on a yacht with 10-plus crew members," a former yacht captain told Business Insider. "Our cabins are a quarter the size of yours, and we typically share them with another crew member."