Below Deck Med's Bobby Giancola Reveals How Kate Chastain Inspired Him to Get Into Yachting… And the Show (Exclusive)
Bobby Giancola from Below Deck Mediterranean and Kate Chastain from Below Deck are old friends, who grew up in the same Florida town. Giancola and Chastain recently revealed that she was the one who perked Giancola's interest in yachting and also joining the show.
How does Bobby Giancola know Kate Chastain from 'Below Deck'?
"So yeah, I knew Kate Chastain," Giancola recently told Showbiz Cheat Sheet. "We grew up in the same town. And one night at one of our local bar restaurants, I was there and so was she. And I hadn't seen her in maybe a year or two … quite a few months. She was busy doing the show and I was doing my own thing." At the time, Giancola was a firefighter.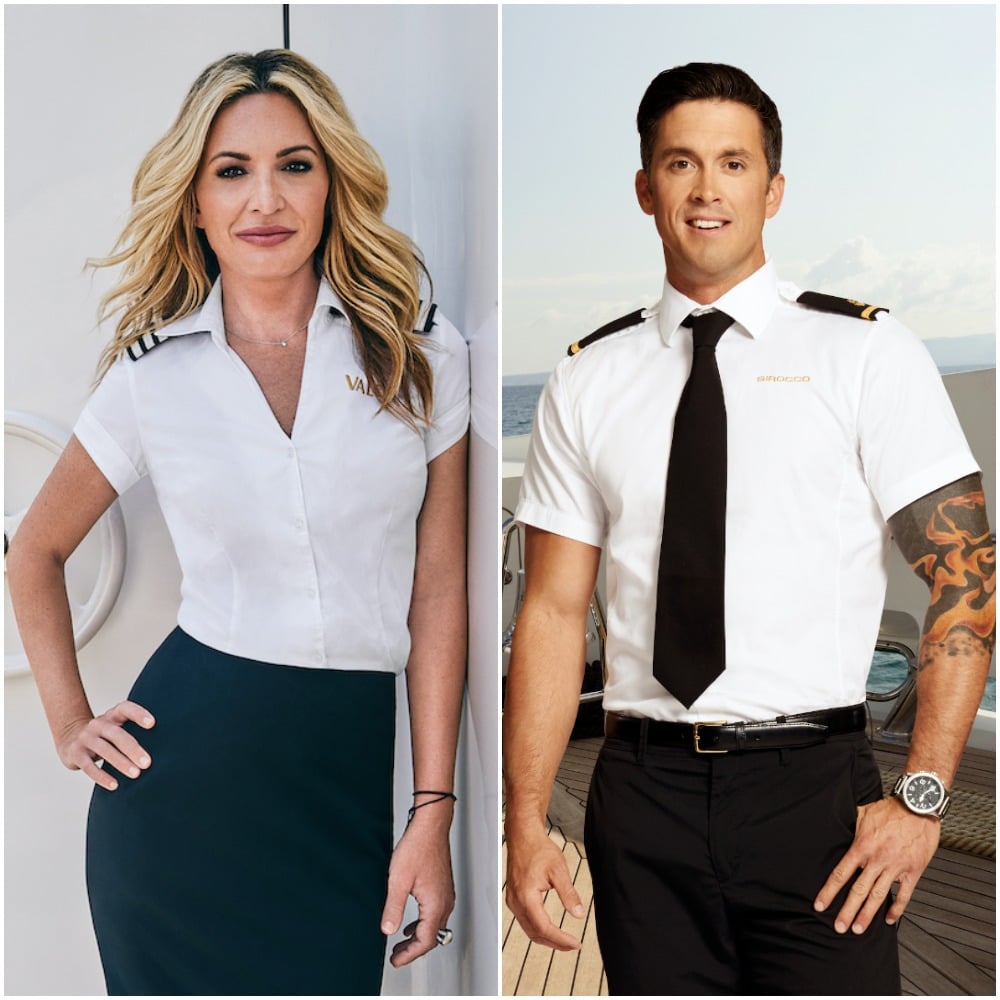 "So I was catching up with her and I told her I was thinking about leaving the fire department," he continued. "And she then said 'You should do yachting. You would love it. Wait, you should do the show!' I was like there's no way I'm gonna get on the show."
Bobby Giancola isn't exactly sure how he and Kate Chastain met
Of course, Giancola ended up doing the show and was an original Below Deck Mediterranean cast member. He was a deckhand on Below Deck Med Seasons 1 and 2. "Long story short, it ended up happening," he remarked.
Giancola said he and Chastain didn't go to school together but just knew each other through mutual friends. He said Chastain was pretty popular and they had worked together at one point. "We worked together at a couple of restaurants back in the day," he recalled.
"But yeah, it was mutual friends and I honestly can't remember how we met. I can't remember if it was first through mutual friends or through working at the restaurant," he said. But they keep in touch and now live near each other in Fort Lauderdale, Florida.
Kate Chastain says she was dating one of Bobby Giancola's friends
Chastain added more context to how she and Giancola met. "We grew up in the same town," Chastain confirmed to Showbiz Cheat Sheet. "I was dating one of his friends when I was 20. So we're talking like 18 years ago. I've known Bobby for so long."
"But he lives so close to me in Fort Lauderdale," she added. "And I see him about once a month, it's great." In fact, Giancola is now a yacht broker, which Chastain has mused about trying … maybe someday. "I know that Bobby is having great success with it," she said. "It sounds like such an amazing, glamourous lifestyle and it's certainly something I'm well versed in. So if I ever get desperate over here, you know what, I'd get my yacht brokers license."
They may not be sitting on the same couch, but Chastain and Giancola are both currently offering their hot takes about Below Deck Mediterranean on Below Deck Galley Talk. A new episode airs tonight, Monday, Aug. 9 at 8/7c on Bravo for a special night. Then watch Below Deck Mediterranean at 9/8c on Bravo. New episodes will drop one week early on Mondays on Peacock.