Below Deck Med's Hannah Ferrier Reveals Her Daughter's First Day of Daycare Ended in a Tumble
Hannah Ferrier from Below Deck Mediterranean shared that she had a big scare when her daughter Ava fell at daycare and hit her head.
Ferrier had recently posted that her toddler was starting to run, which often means plenty of bumps and bruises along the way. And although minor cuts and scrapes from learning to walk (and run) are expected, Ferrier had to deal with the additional anxiety of having her daughter get hurt during her first day of daycare.
Hannah Ferrier was already filled with anxiety about leaving Ava at daycare
Ferrier shared that leaving her daughter for a few hours of daycare was hard enough. She thanked her fans and friends for their supportive direct messages. The support was especially nice after having Ava by her side every minute since she's been born. Like many moms, Ferrier was tearful when she dropped off Ava at daycare.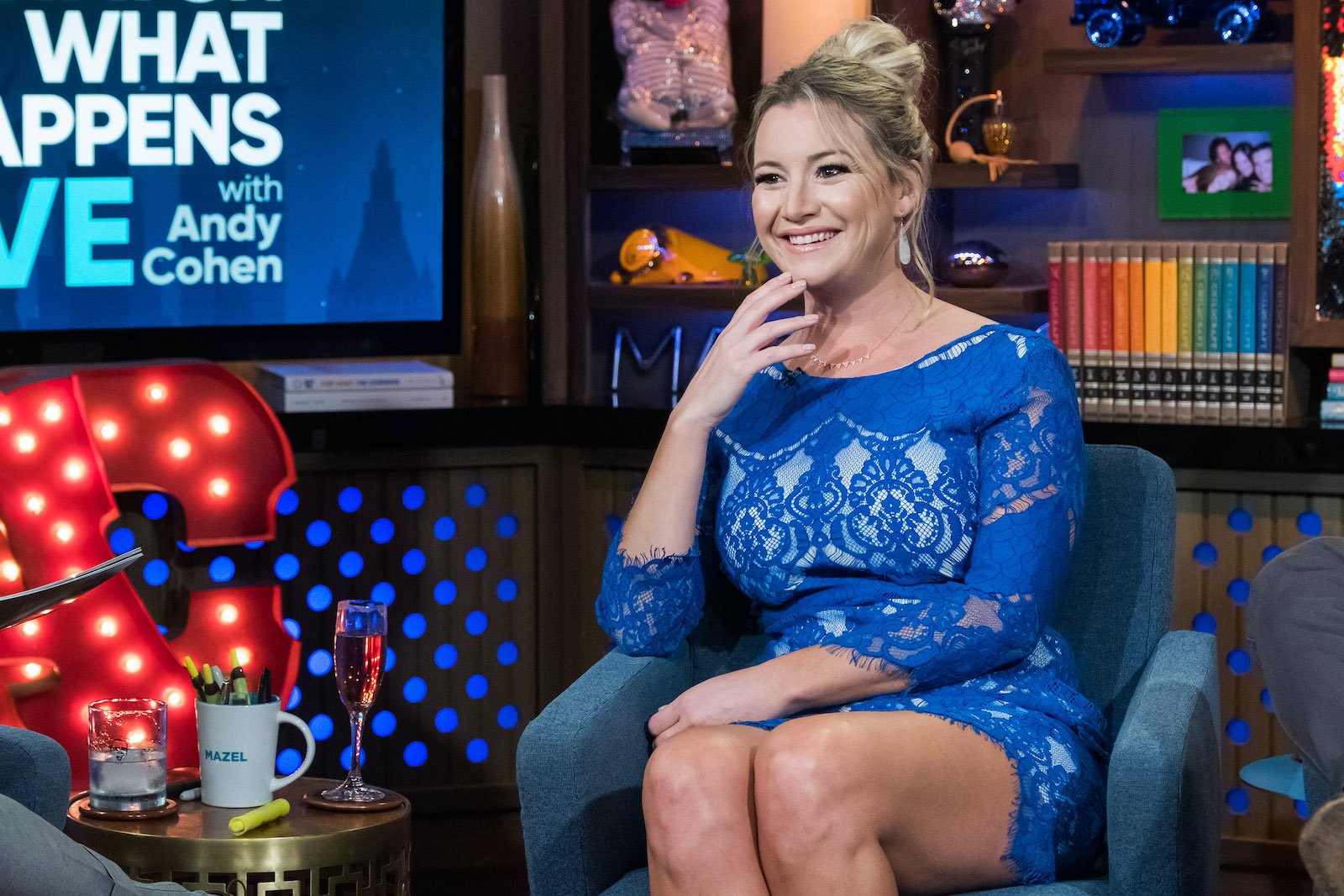 "My anxiety was peaking that morning and I was in floods of tears when I left her," Ferrier shared in her Instagram story. "I managed to get myself together and convince myself it was the right thing to do! And then 2.5 hours later I get a call that she's fallen off a step and is bleeding from the head."
Ava cut her head but kept on playing, Hannah Ferrier shared
Ferrier said her mothering instincts kicked in immediately. "If you asked me an hour before I would have said for sure I would have a panic attack," she admitted. "But it's amazing what happens when your mother instinct kicks in…"
RELATED: Hannah From 'Below Deck' Reveals Why She 'Always Had a Problem' With a Stew on the Show
"Luckily we had done our research and had the most amazing staff to deal with both her and me," she wrote. "But it was one of the scariest drives of my life that morning. When your baby is hurt like that (I imagine especially for the first time) it feels like the walls are closing in. The amazing thing is Ava is so strong, she didn't even cry when it happened! Kept playing until they saw blood in her hair! We are going back today because I know it's the best thing for her – but gosh- being a mum is scary!"
Ferrier also clarified, "It was a freak accident. Nothing could have been done to prevent it and the staff were absolutely amazing! I feel very safe in taking her back! Just wanted to share for all the mummas out there that have been through or will go through something like that."
Ferrier shared a photo of her daughter's cut and added, "My poor baby!"
Daughter Ava just turned 1 in October
Ferrier and fiancé Josh Roberts recently celebrated Ava's first birthday in late October. Of course, Ava's first birthday was marked with a big move to a new family home. "So we bought a house and we were moving at like at the same time," Ferrier told Showbiz Cheat Sheet. "I just went like, I don't have the capacity to do like 20 people at the house. So I invited her godparents and my dad."
RELATED: 'Below Deck': Hannah Ferrier Says She'd Return if Captain Lee Needed Her
"I just got a cute cake and my best friend's a photographer and was just like, we're just literally going to have like chicken wings and then do the cake, and then everyone needs to leave," she laughed. She added, "Yeah there were like six of us and it was the right amount of people. Any more and I would have just been overwhelmed."