Below Deck Med's Hannah Ferrier Slams Lexi Wilson – 'Don't Go for My Girl' She Says About Executive Producer Nadine Rajabi
Despite insisting she wouldn't watch this season of 'Below Deck Mediterranean' Hannah Ferrier learned that stew Lexi Wilson made inflammatory accusations about how she was treated by producer Nadine Rajabi. Not only did Ferrier slam Wilson's remarks, deckhand David Pascoe also said producers actually did Wilson a favor when it came to portraying her on the show.
Hannah Ferrier vowed to not watch Below Deck Mediterranean this season but recently shared she is upset and disgusted by comments and accusations made by stew Lexi Wilson about executive producer Nadine Rajabi.
Hannah Ferrier slams Lexi Wilson for her remarks
In her Instagram story, Ferrier reminded fans how her season ended. She was fired after bosun Malia White shared a photo of Ferrier's unregistered Valium and a vape pen with Captain Sandy Yawn. "Ok, I haven't watched the Below Deck Med season but this pisses me off," Ferrier began her statement on Instagram referring to Wilson's recent comments.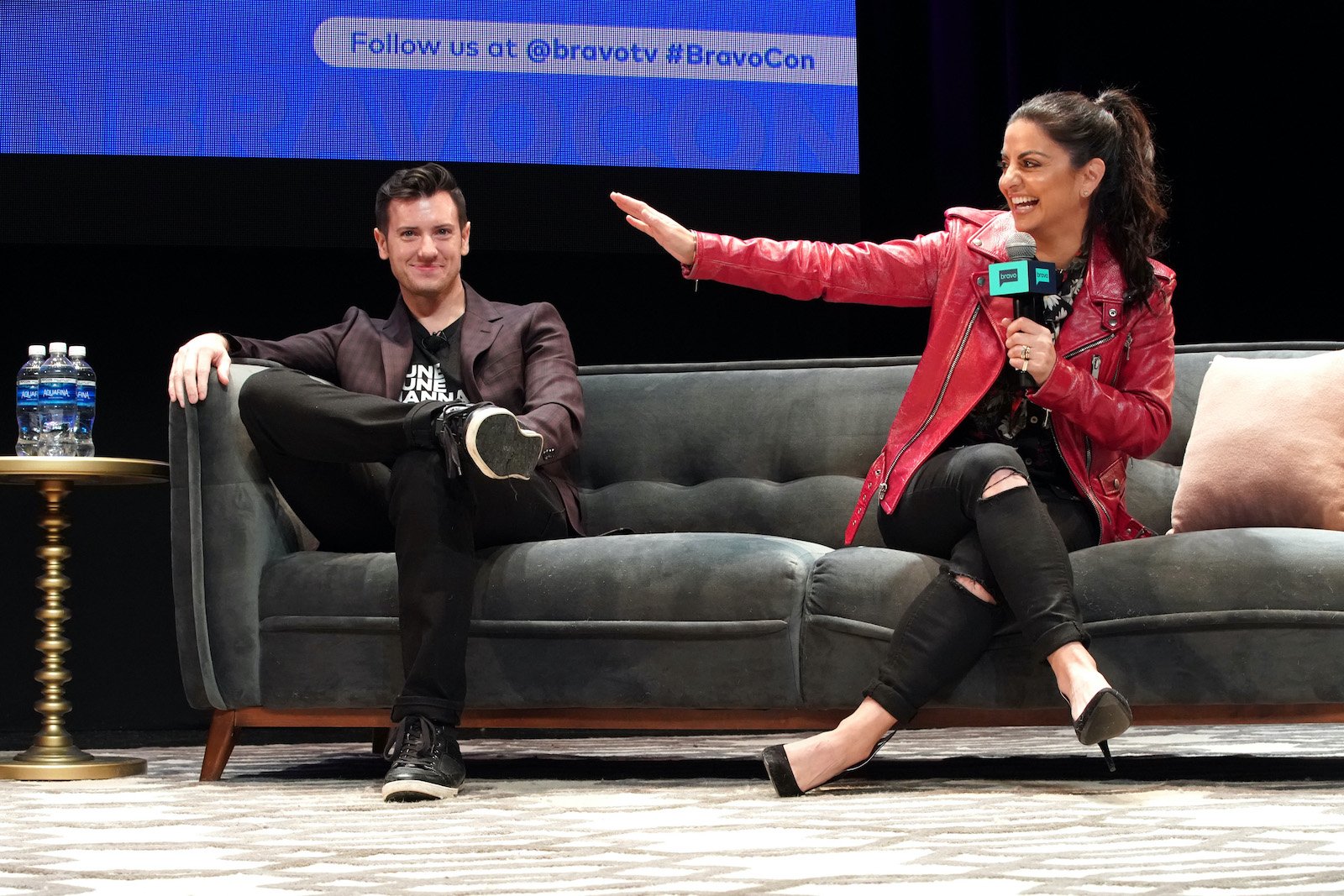 She shared an article clip containing Wilson's accusations that Rajabi treated her unfairly. "I have worked with Nadine Rajabi for 5 seasons and we all know how that ended …," she continued. Ferrier then shared a sunny photo with Rajabi and her daughter Ava. "This was us 3 months ago …" she captioned the image.
Hannah Ferrier warns Lexi Wilson: 'Don't go for my girl'
"She is just the most amazing executive producer showrunner you could ask for," Ferrier continued and shared another tender photo of Rajabi holding Ava. "And Ava thinks she's OK as well."
"And I will cherish and love her forever," she added with another photo of Rajabi feeding Ava. "So yeah, it's reality TV and sh*t gets edited. But don't go for my girl. Everyone gets a fair go."
Ferrier isn't the only cast member to speak out in support of Rajabi. Deckhand David Pascoe finally had enough of the trolls coming for the cast in response to Wilson's remarks.  "I am tired of hearing Lexi [Wilson] call out production when they actually did her a lot of favors," he shared on his Instagram story. "She tried to put my crew down when the reality is that production saved her a** big time."
Hannah Ferrier shared a funny story about the only fight she got into with Nadine Rajabi
Ferrier has talked about Rajabi in the past, joking about the only fight they got into was over a sandwich. Ferrier had trouble eating on camera so the only time she would grab food is when the cameras were down. "Me and her are very, very close," Ferrier explained about Rajabi on her Dear Diary, You're Effed podcast.
"And the only argument we've ever had, which is hilarious, is over a sandwich," she exclaimed. "Yeah! The only time we've had a fight! Because I had this thing on camera where I hated, like eating on camera. And so the first season I was just not eating, which is just not healthy."
"And so I would say, like, there's no one up, I'm not mic'd," she recounted. "Like, I just wanna make a sandwich. There's like a camera attached to the wall. I just don't want a movie camera in my face while I'm eating it. There's no one here like just give me a break."
The only fight began and ended with a sandwich
"And then it was a change of camera people," she said. "And the camera person came down while I was eating and I was like, 'That's it! I'm f**king done! I just wanna eat my godd**n sandwich in peace!'"
"And I started going mental," she laughed. "And she's trying to explain. I'm trying to leave the boat. And it was just it was like, of course, we've had a fight about a sandwich."