Below Deck Med's Jessica More Still Holds a Grudge Against Aesha Scott
At least three years have passed since Jessica More and Aesha Scott worked together on Below Deck Mediterranean, but More's feelings towards Scott definitely haven't cooled.
Scott joined the Below Deck Med Season 5 crew after chief stew Hannah Ferrier was fired. Christine "Bugsy" Drake moved from second stew to chief stew and Scott was brought in to command the second stew position. Initially More seemed happy to have Scott on board. But they never seemed to click – especially when More thought Scott was flirting with her boyfriend on board the boat.
Jessica More said she never felt comfortable working with Aesha Scott on 'Below Deck Med'
More recently revealed that she still harbored resentment toward Scott on the Below Deck Above Average Instagram account. She responded to a post about how Below Deck Down Under bosun Jamie Sayed felt that Scott, who is the chief stew on the series, bullied him.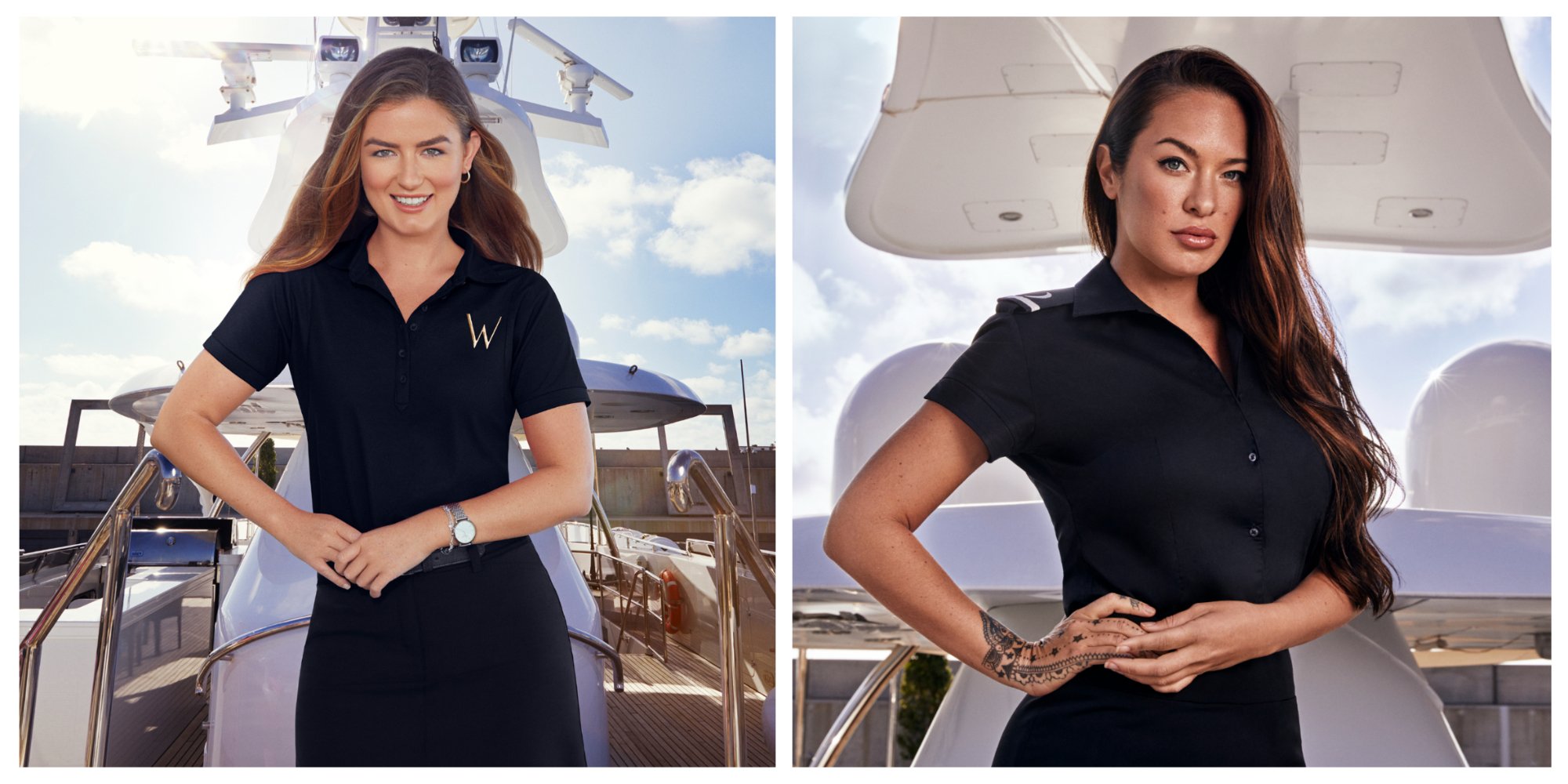 "No clue what's going on here but she isn't as innocent & nice as she plays to be," she wrote in the comments. "She certainly wasn't nice to me, mocked me, belittled me and made me feel overall uncomfortable. This was before there was even any issues between her and I involving [boyfriend Robert Westergaard], why I don't trust her."
More added that some fans may not understand what went on behind the scenes. "You watched pieces of an edited show & I was the one actually there not you…. I'm well aware when someone is treating me shady or not," she replied to another fan comment telling More she was being shady.
Aesha Scott's sense of humor didn't bother her, Jessica More insisted
More often seemed annoyed, grossed out, or confused when Scott would make colorful jokes on Below Deck Med. It seemed as though Scott's jokes were another driving factor as to why More didn't like Scott. But More recently said that wasn't the case. "Additionally, I've never had an issue with anyone else's humor. It was her who didn't like me and belittled me, What you saw was my reactions not me choosing to not like her for no justifiable reason. She knows how to play people with her innocent act," she wrote.
More became upset when Westergaard and Scott lined up to take a photo with the guests and it appeared that Scott was touching Westergaard's backside. Scott said she was completely unaware her hand landed in an inappropriate place and apologized. But More was furious, not just with Scott but also with Westergaard.
The feeling seems to be mutual. Scott said she also didn't click with More. "Because I came into that crew so late, I didn't feel like I had any great connections with anyone," Scott said during The Below Deck Med After Show. "I knew that none of them would be lifelong friends. So I just acted like Jess and I were fine. I didn't really care anyway because it's not like we're gonna be mates forever."
Aesha chalked it up to Jessica being a jealous girlfriend on 'Below Deck Med'
Westergaard and More had a very passionate but explosive relationship on Below Deck Med Season 5. Although they left the boat together, the couple didn't last and they broke up. Scott thinks More's emotions got the best of her.
Scott said she felt sorry for More. "That she was so insecure," she said. "And so jealous that she would be that mad about the situation. I couldn't really empathize with her so that makes it really hard to relate to her because I've never been a jealous girlfriend."
Scott's third stew Magda Ziomek was a jealous girlfriend on Below Deck Down Under. She obsessively texted her boyfriend back home to the point where her obsession interfered with her job. Ziomek was eventually fired.
RELATED: 'Below Deck Down Under': Aesha Scott Was 'MVP' of 'Below Deck Med' Season 4, Colin Macy-O'Toole Recalls [Exclusive]