Below Deck Med's Katie Flood Dishes About Her First Impressions of the Season 6 Crew and Captain Sandy
Chief stew Katie Flood said it took a while to get to know the Below Deck Mediterranean Season 6 crew because work and filming were pretty chaotic.
"It's so hard in that environment because like from day one from when we start filming, we don't know anything about anyone or about the boat," she said during an Instagram Live chat with TMRW Today. "Like, we know nothing. So like what you see is what you get on camera. Those initial reactions. And because it's so like head-on. Like we're thrown straight in the deep end and then the next day we're on charter."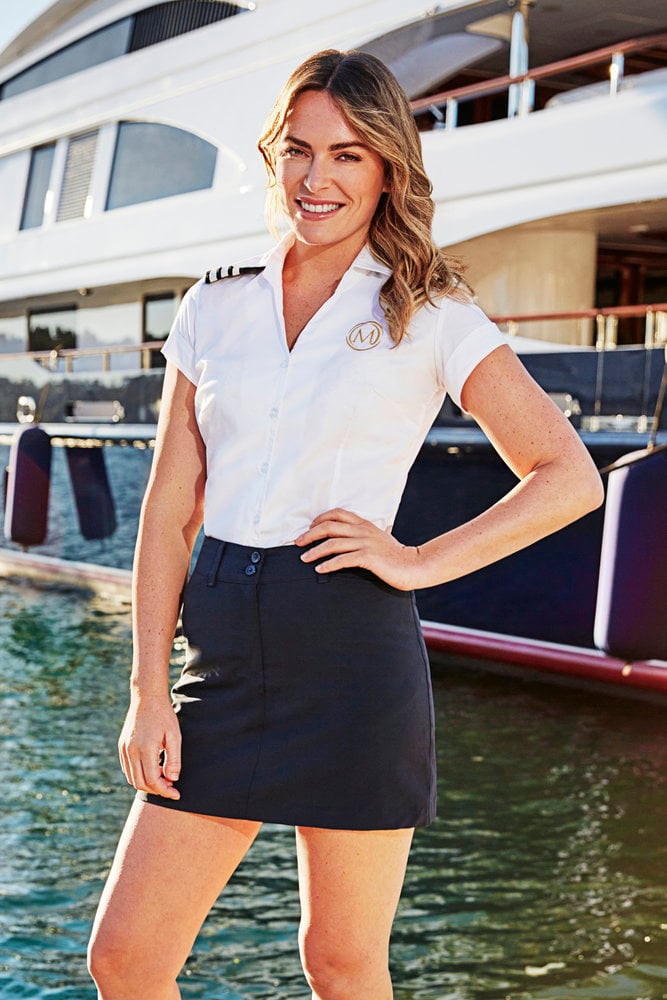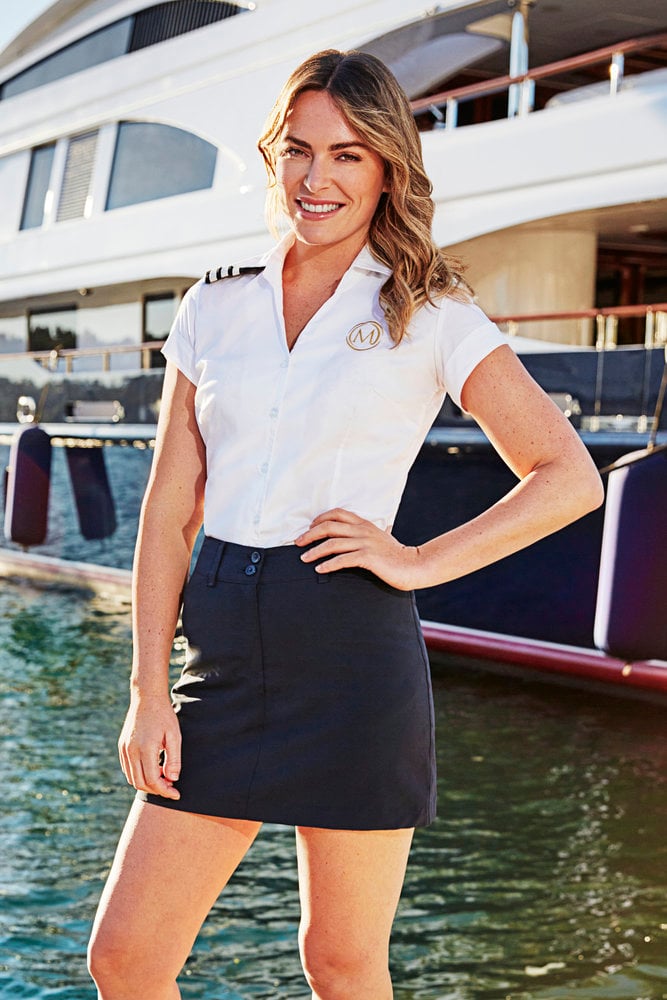 "So you're kind of like 'Hi, bye!'" she added about meeting crew members. "But I mean it's like anything. Normal first impressions. Everyone's on their best behavior. But yeah, I definitely got a good vibe. But I think it really took a few days. And definitely, after the first crew night out to really settle in and really see where everyone's at."
Flood said her biggest challenge being a chief stew was managing people's emotions. "Like I think people don't understand that in this industry, it's not like you're just showing up to work and you're being professional," she remarked. "Like we live together. We work together, we do everything together. So it all becomes one and that's definitely the hardest part. And I think people will see that for me this season for sure."
RELATED: Below Deck's Daisy Kelliher Names Her Favorite 'Below Deck Med' Cast Member (Maybe They Should Date?)
Who did she bond with the most from the cast? "It's hard," Flood said about picking one person. "I mean, you guys definitely see we all kind of had a really close bond. Like me and Courtney [Veale] got along so well. Honestly, it was like one of those things. Like we always said we were soul sisters. We just got each other. I got on really well with Malia [White] as well. We had a really good relationship. But honestly, like with pretty much most of them, we all for some reason just gelled and it works."
Flood also said she had a good working relationship with Captain Sandy Yawn. "Like I had a really good relationship with Sandy," she said. "You know, everyone says we should have done things differently, especially when it came to Captain Sandy and my relationship."
RELATED: 'Below Deck Med': Lexi Wilson's Shocking Tirade Left the Cast Speechless – Is This the Last Straw?
"But for me, she pushed me at a time I think I needed to be pushed," Flood recalled. "And it was a good learning curve for me. So she was my teacher. And did I agree with some of her decisions? No. Did she agree with some of mine? Probably not. But that's what it is. Like you learn from your leader and in this position, she's my boss, she's above me. So whatever she says goes. And even though some of the things I wasn't happy about, like it definitely pushes you to be a better person. And, you know, she's an empath like she is caring. She is nice. Yeah, that was probably one of the biggest things I learned from that."
Flood also said firing Lexi Wilson was not her call either. "She is the captain of the vessel and I respect that," Flood said during an Instagram story Q & A. "So whatever she says goes. So I did my best to find a way to deal with the Lexi situation. And do what was asked of me. It was hard as you all see but that's how you grow."