Below Deck Med's Katie Flood Reveals She Got Her Start in Yachting Through a Lady Michelle Crew Member
Chief stew Katie Flood from Below Deck Mediterranean revealed that she actually got her start in yachting through a friend who was a crew member on Lady Michelle.
"So it's actually really funny," she said during an Instagram Live chat with TMRW. "One of my best friends Ben who actually worked on Lady Michelle [laughs] as the chief officer. So about seven years ago, I was in New Zealand, I graduated university and I was kind of like I was working in my field, but I wasn't happy."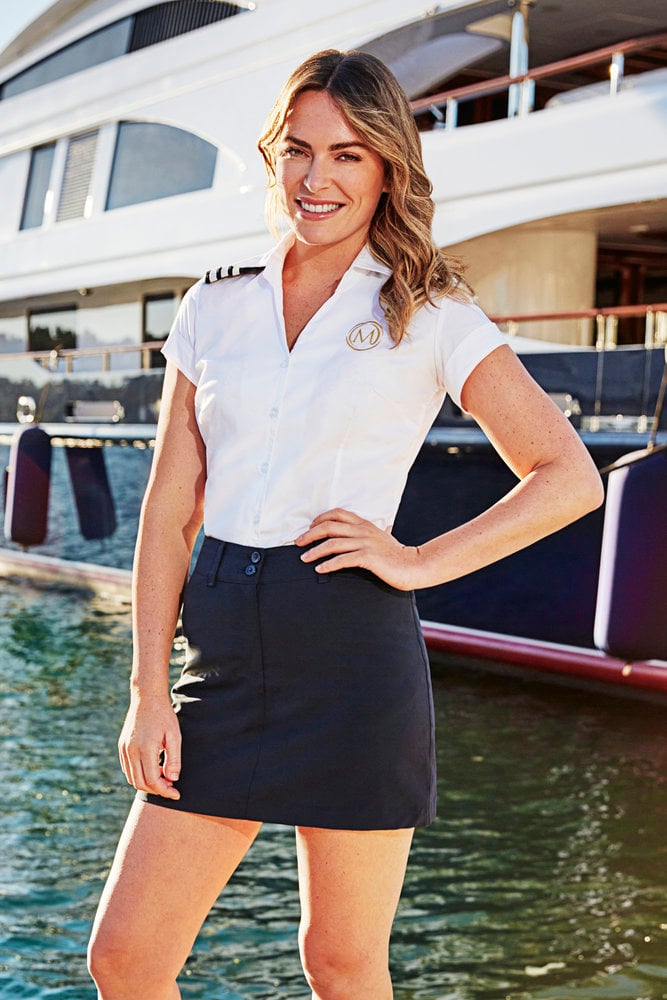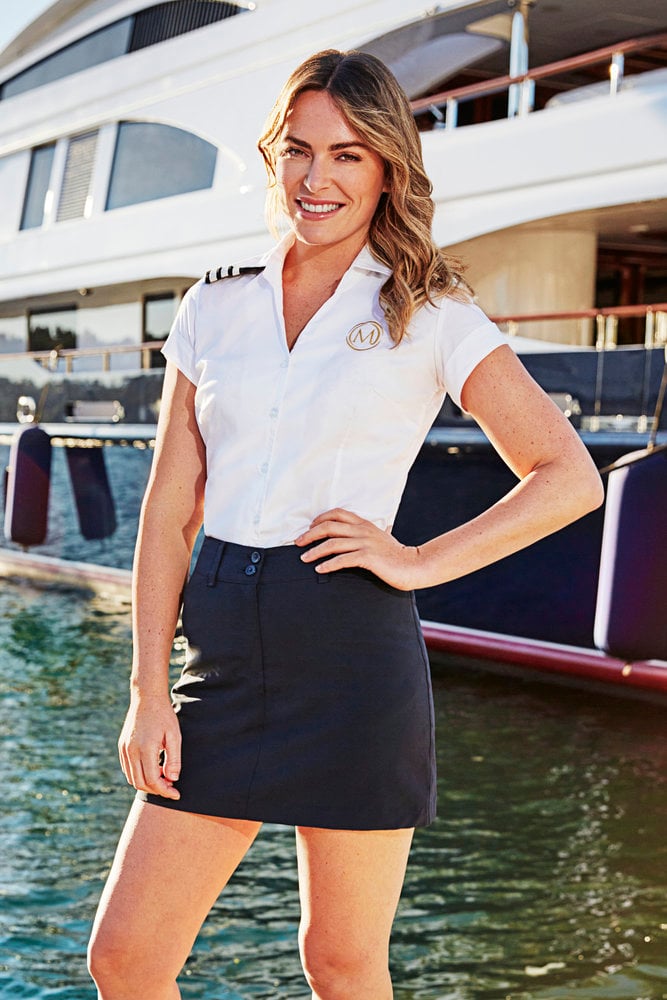 Katie Flood's 2 year gap year turned into a full-time career in yachting
"Like I always wanted to travel," she recalled. "But he had gone over to France and got on a boat there. So I was calling him one day and I was kind of just feeling a little bit lost and nowhere to go and what to do."
"And he was like, 'Katie, just a book, a one-way ticket,'" she continued. "Do your courses and get on a boat for a year or two. Make some money, travel the world like until you sort of like, figure stuff out."
She laughed about how she fell into yachting. "And so like my one or two gap year has turned into about a seven-year sabbatical," she shared. "So that's how I got into it. And I was really lucky. I worked for some amazing owners. Some amazing captains and I just loved it. And I've had a really positive experience. So that's why I'm still here."
Working in yachting on camera is harder than it looks
While Flood really leaned into her role as a yachtie, she said getting used to doing her yachting job on camera was hard. In fact, she told Showbiz Cheat Sheet she cringed when she watched the first episode because she recalled being so nervous.
"I think like the first day, like even watching it back like the first episode," she said. "Like I could see on my face. I'm so nervous and anxious. Like you feel [uneasy]. And I can see it. I hated that first episode. I was like ah, it's so cringe!"
"And you do get used to it," she added. "Like after a couple of days, I think you are so busy as well. Like running around doing our job, you do forget about it. But it just adds to the pressure. Like [the cameras] always there. You're running around and they are there … everywhere."
Below Deck Med's Katie Flood says she dealt with anxiety on Lady Michelle
"And sometimes, I talk about this a lot, I suffer from anxiety as well," she shared. "And things really build up inside me. So like when you need a moment to yourself, that's what's really hard. Because when you are having these little ….uh, there's a camera guy right in your face. And you are kind of like, 'I gotta get my sh*t together.' So it's definitely a challenge. Like it's not your norm for sure. But you do get used to it."
RELATED: 'Below Deck Mediterranean' Season 6: Is Lady Michelle the Biggest Boat to Appear on the Show?
Flood got support from former chief stew Hannah Ferrier. Ferrier dealt with anxiety on the show and was filmed having a few panic attacks. "Yeah, she was being really sweet," Flood said. "She messages me from time to time checking in. Like, 'How's the anxiety?' I know she really struggled with that too."
"But she was like 'I'm here to talk if you need any help,'" Flood shared. "Or how to navigate your way through this. I don't think can prepare you for filming a show. Like no one can prepare you for that. So it was just nice to have the support. And I think we all deal with it differently. Like we've all got our own stuff. So I think that's the hardest part, just having your own time to step away and just like, 'OK breathe deeply and get your sh*t together.' You don't really have that so that's what can make it a bit of a struggle."