Below Deck Med's Malia White Admits Captain Sandy's Explosive Reaction Was 'Brutal' and 'Shocking'
How did Malia White feel when Captain Sandy Yawn screamed at her for not reporting David Pascoe's injury on Below Deck Mediterranean? White looked stunned and upset on the show and said she thought Yawn's reaction was both "brutal" and "shocking."
Malia White said the lashing she got from Captain Sandy was 'brutal'
White addressed the intense moments that played out on the show. Yawn became enraged when she saw Pascoe's enormous bruise that he sustained during a crew night out. She not only yelled at White but then told her she didn't trust her. White's reaction to that remark was very telling and she told Yawn it hurt her to her core.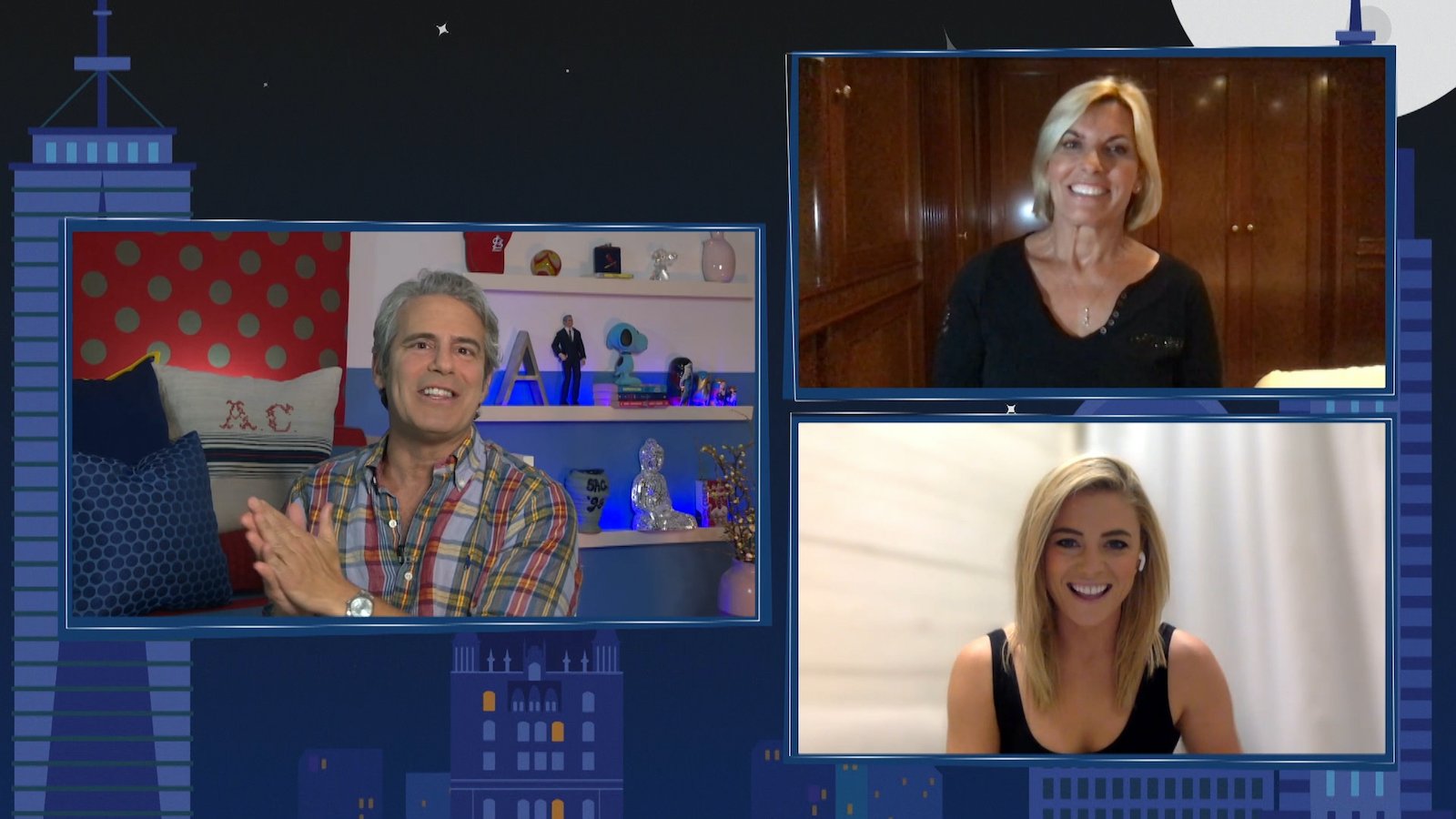 "I think it was a pretty brutal reaction for everything that happened," White said on Watch What Happens Live with Andy Cohen. But then host Andy Cohen wondered how White felt hearing Yawn tell her she could no longer trust her. "That was pretty shocking to me," White replied. "I didn't think that not reporting it right away was a merit for not trusting someone. David and I never like intended to hide it from her. So I think it was one big misunderstanding that led to me getting my a** chewed out."
Does Malia White have any regrets about how she handled the incident?
One of White's reasons for not reporting the incident was that it happened after work hours and that she wasn't a first officer too. But does she now regret telling Yawn that? "Maybe a little bit," White pondered. "But I think it was more, I was trying to get to the reason why we hadn't reported it. It happened on a day off, like three days later is when we were getting in trouble for it. So yeah."
Yawn shared with E! News where her relationship with White stands today. "Oh, Malia and I are fine," she said. "We just have to wait and see what happens, but, you know, there are times, even though you're leading people, you get pissed."
RELATED: Below Deck Med's David Pascoe and Delaney Evans Brawl on Instagram After Fan Attacks
"One of the things that really upset me is when people don't take responsibility and they shrug it," Yawn added about White and Pascoe not reporting the injury. But she added that she considers White to be a valuable team member. "Malia is an awesome crew member," she said. "She does her job. You know, she always pitches in, you see her washing the dishes. Like, she's a team player. She's a real yachtie." But Yawn said that White still has "a lot to learn still" and added, "She's learning and she's doing the work."
Is there more drama to come this season of 'Below Deck Med'?
And while White and Yawn resolved their differences during the season, White shared with Showbiz Cheat Sheet it was definitely new territory. "There is a lot of drama that's already happened," she said. "But there is a lot more to come. And I think you see clips with Captain Sandy and myself this season. You'll see a different side to our relationship." White teased that even though Lexi Wilson left the boat, there is still more drama to come. "Yeah, definitely, just when you think all the fighting is over," she remarked.
White also reflected on the moment when Yawn lashed out at her. "I think that was a moment that got misconstrued," she said. "Like something minor got blown out of proportion. And that's toward the end of the season when everyone's kind of at their wit's end."
RELATED: 'Below Deck Med' Season 6 Ender Explodes: 'Arguments Between People Who You'd Never Think Would Have Arguments'