Below Deck Med's Malia White Praises 'Smart and Sexy' Jake Baker for Exciting New Certification
Malia White from Below Deck Mediterranean is extremely proud of Jake Baker for earning his "Y-2 Engineer" certification. White (and Baker) posted about the achievement on Instagram, which is when White referred to Baker as "smart and sexy."
Malia White is 'so proud of this guy!'
Malia White shared the great news about Baker's accomplishment on Instagram. "So proud of this guy!" she wrote along with a photo on her Instagram story. "He passed his oral exam today becoming a Y-2 Engineer." She added a hashtag and the words "smart and sexy."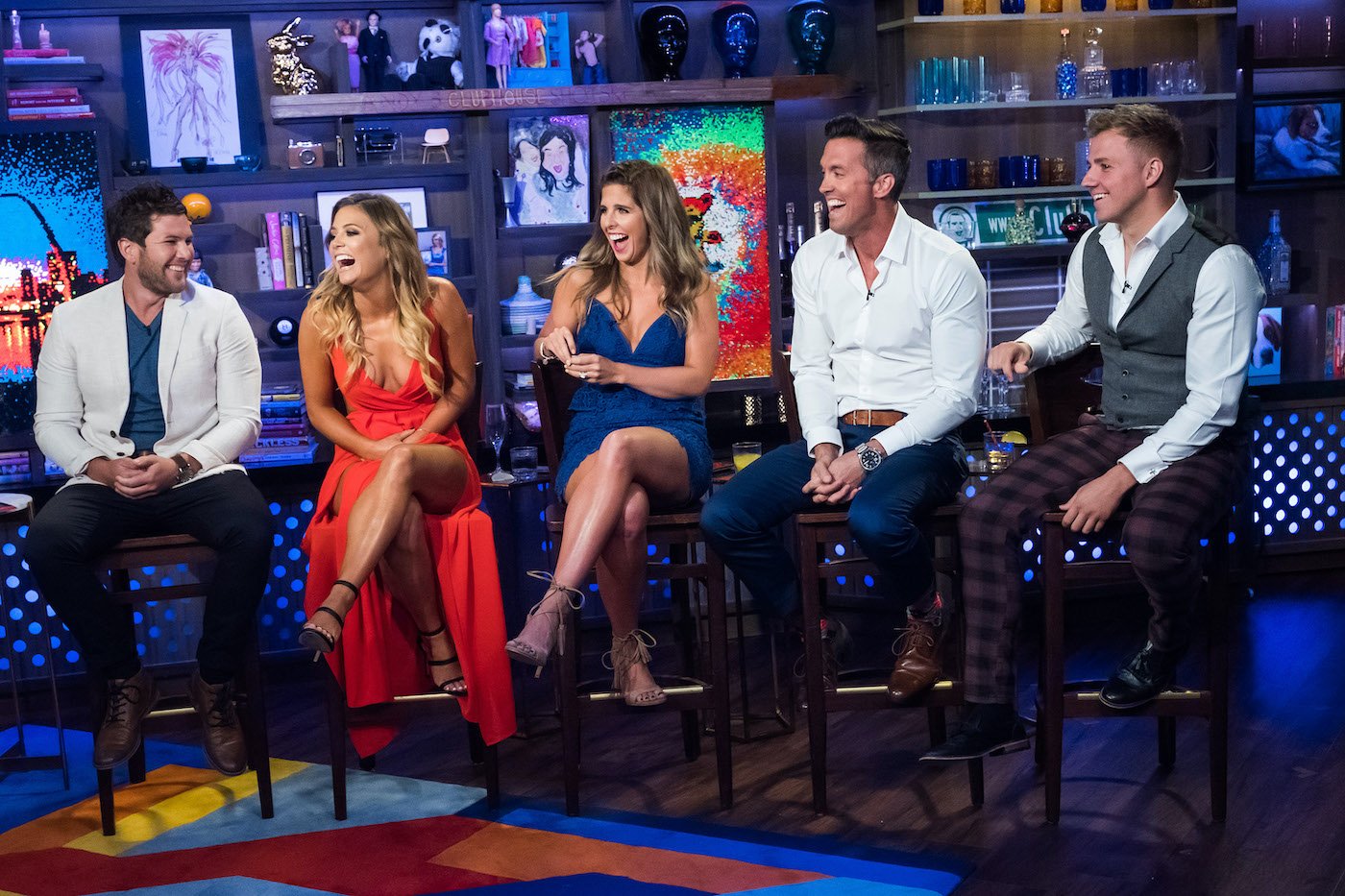 Fans suspect that White and Baker are a couple. In fact, Baker may have been the person behind the scenes when White hosted an Instagram Live during the latest episode of Below Deck Mediterranean. A fan commented on her post. "Who are you dating now?" Another fan replied, "I suspect the person in the room with her! So curious. Engineer perhaps?!" She also giggled at someone who remained off-camera during the Instagram Live. White read one question that made her laugh, "Who is making noise?" She then looked off to the side.
Are Malia White and Jake Baker dating?
While they have not gone public, White has certainly been teasing fans. She shared a photo on her Instagram story with a man but his face was covered. White also teased another photo but cropped out the man's head. She joked about how she cut off his head in the photo because her arms are too short. "When I'm in charge of taking the selfie but my arms aren't long enough," White shared in an Instagram story.
The biggest evidence that the couple could be dating comes from a photo that Baker shared on his Instagram. The couple is engaged in a liplock and they look very cozy. "You guys just broke the internet," stew Courtney Veale wrote. The photo went viral, leading fans to speculate that White and Baker were an item.
Why hasn't Malia White and Jake Baker gone public with their 'Below Deck Med' romance?
While he wasn't included in the cast, Baker was an engineer on Lady Michelle during Below Deck Mediterranean Season 6. White had a few very public breakups on the show and likely wants to keep this one private. She broke up with chef Adam Glick during season 2. But the break-up only came after a short-lived boatmance.
Her serious relationship with chef Tom Checketts may be the reason why she doesn't want to take this relationship public. She had been dating Checketts for about a year before he joined the show. White took some serious heat from fan backlash after chief stew Hannah Ferrier was fired. But that backlash spilled over to Checketts. He shared during the reunion that his mother even received death threats. White and Checketts broke up after he cheated on her when they were working on separate vessels, she shared.
When Showbiz Cheat Sheet asked White about her love life, she remained coy. "I'm dating," she only offered. "I'm definitely over what happened [referring to Checketts]. And I'm dating." 
RELATED: 'Below Deck Mediterranean': Lexi Wilson Was Told She Is the 'Worst Person' Chef Mathew Met: Does He Regret Saying It?