'Below Deck' Producers Reveal That Yachting 'Attracts the Kind of People That Are Good TV'
Below Deck producers recently shared the secret sauce behind what makes the series so successful. Below Deck Mediterranean ratings are constantly smashing records, even outpacing Bravo's signature Housewives series.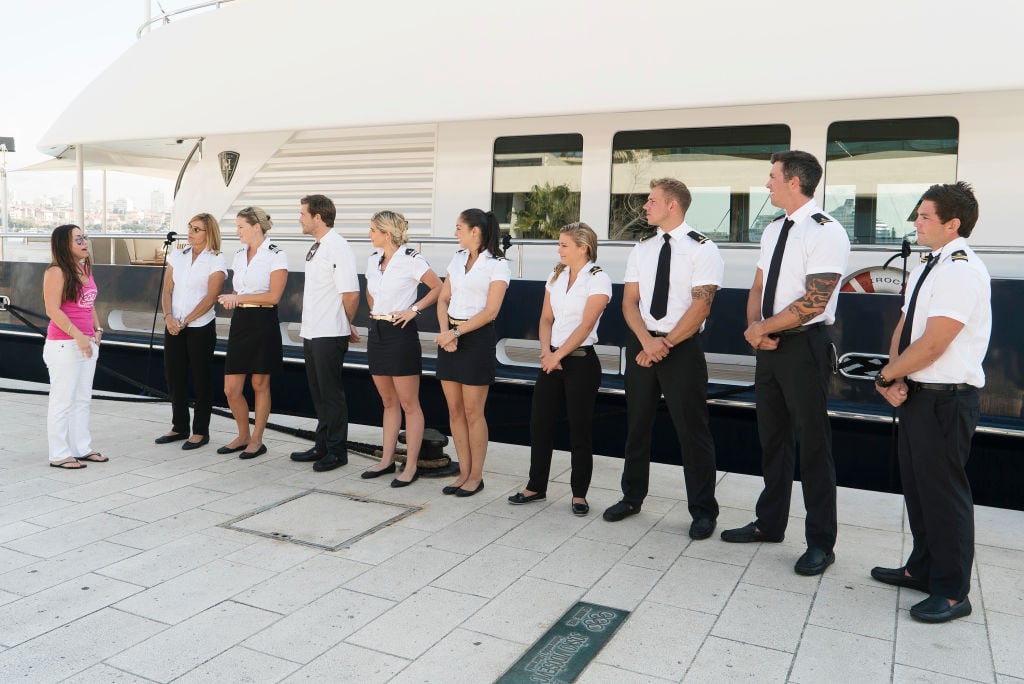 Launched in 2013, the series began as a sleeper show that flipped the Bravo script on wealth and privilege typically featured on the network. The Housewives series profiles cast members in more of an enviable light, following the lives of women with too much money and even more time on their hands. But Below Deck instead dove into the lives of the people who served their wealthy clients, while at the same time adding a layer of snark about the guests in their confessionals.
The series ignited when producers and viewers realized that the storylines and drama remained heavily with the crew. The guests often flit in and out of the drama but the crew are the true stars of the series.
The yachting industry is good for casting
Casting agents often put out a call on social media for crew members to join the show. Several cast members have shared that agents found them on social media and urged them to apply. Anastasia Surmava from Below Deck Mediterranean said a casting agent reached out to her friend about doing the show. Her friend wasn't interested but she wanted to give it a shot.
Noah Samton, senior vice president from Bravo told The New York Times that yachting "attracts the kind of people that are good TV." He explained why many yachties are ripe for the show.
RELATED: Anastasia Surmava Dishes About Behind the Scenes of 'Below Deck Med'
"First of all, they're a lot of young, attractive people," he said. "A lot of people that are sort of escaping their lives for some reason, or have this adventurous streak in them." Many past crew members have shared stories of hopping from one boat to another, essentially being without a home base for years at a time.
Production has an eye for good cast members
While many yachties would make for good television, not all yachties make the Below Deck cut. "People who aren't on TV are pretty good at keeping drama behind closed doors," Samton shared. "We're really good at finding the people who are going to wear it on their sleeves."
"They're here to share every aspect of their lives," he continued. "Those are the rules. The only place you have privacy on the boat is the bathroom." Third stew Jessica More recently noted that privacy was at a premium. "There's zero privacy unless you're going to the restroom," she told In Touch Weekly. She added that cameras were everywhere, "it's an actual cameraman or it's placed on the wall somewhere or propped up somewhere."
RELATED: 'Below Deck Med': Jessica More Says the Only Privacy for the Crew Is in the Restroom
Samton added that if more than one person goes into one of the restrooms, a camera will likely follow. "Not just because of sex," he said. "It could be they're having a conversation — they hate so-and-so. We need to know that." Adding, "There's nowhere they can hide."