'Below Deck' Production Company Learned a Hard Lesson About Casting
A gruesome murder was a horrific way to learn a hard lesson about casting for 51 Minds Entertainment co-founder Mark Cronin. But that is one big reason why reality television producers are more cautious than ever.
Cronin's company, which produces Below Deck, was one of the early reality television adopters. But long before Below Deck was a glimmer in Cronin's eye, other 51 Minds' reality shows like The Surreal Life were generating plenty of buzz. 51 Minds was a hot production company during the dawn of the reality show era. At the time Cronin was on top of the world. Until one fateful moment turned everything upside down, proving to be a cautionary tale for reality show casting.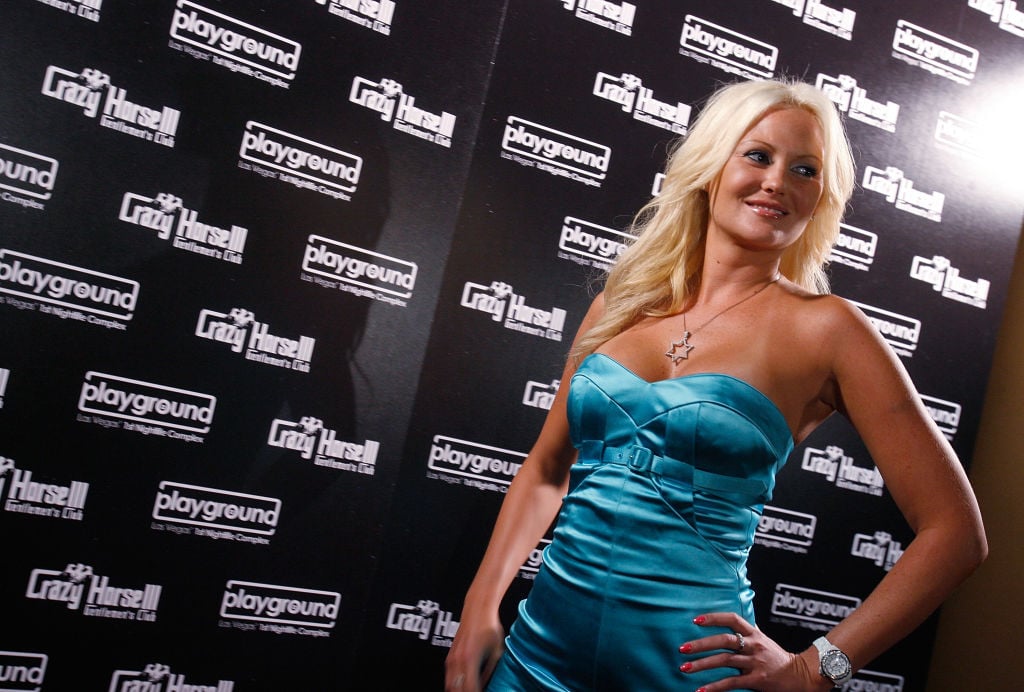 More than 10 years ago Cronin created a series called Megan Wants a Millionaire, which changed everything. The show was essentially a spin-off of Rock of Love with Bret Michaels where contestant Megan Hauserman quickly became a fan favorite from the show. Hauserman, who appeared in previous reality shows and modeled for Playboy had such fan allure, Cronin's team created the Megan show to allow her to ultimately meet the millionaire man of her dreams. The show became Cronin and a woman named Jasmine Fiore's worst nightmare.
Background checks were complete
While most networks have some sort of reality show background check process, no specific protocol is mandated, according to EW. In 2009, Cronin and Viacom's VH1, which was the network he was working with at the time, tapped Collective Intelligence for background checks. Screening included a detailed list of every address the contestant has ever resided, psychological testing, written testing and even, in some cases, inkblot tests.
Additionally, court and arrest records were scoured about the individual too. Erika Worth founded Collective Intelligence and had worked with Viacom since 2003. She told EW, "In the years that we worked with them, we did 500,000 background checks and we never had a single incident, ever."
The one who slipped through the cracks
When Cronin was casting Megan Wants a Millionaire he encountered prospective "millionaire" Ryan Jenkins. At the time Jenkins was a 32-year-old real estate developer who attended a casting party. "Ryan Jenkins had one of the best personalities on this planet," Christopher Catalano, who was a senior casting producer for 51 Minds from 2007 to 2011 told EW. "He was intriguing, he knew it. He wasn't the best-looking guy in the world — he just had this charisma."
During filming, producers noticed a few nuances about Jenkins that led them to believe that perhaps he wasn't the real deal. He brought a very limited wardrobe to shooting and wore a fake Rolex. Plus, he managed to get extremely close to winning.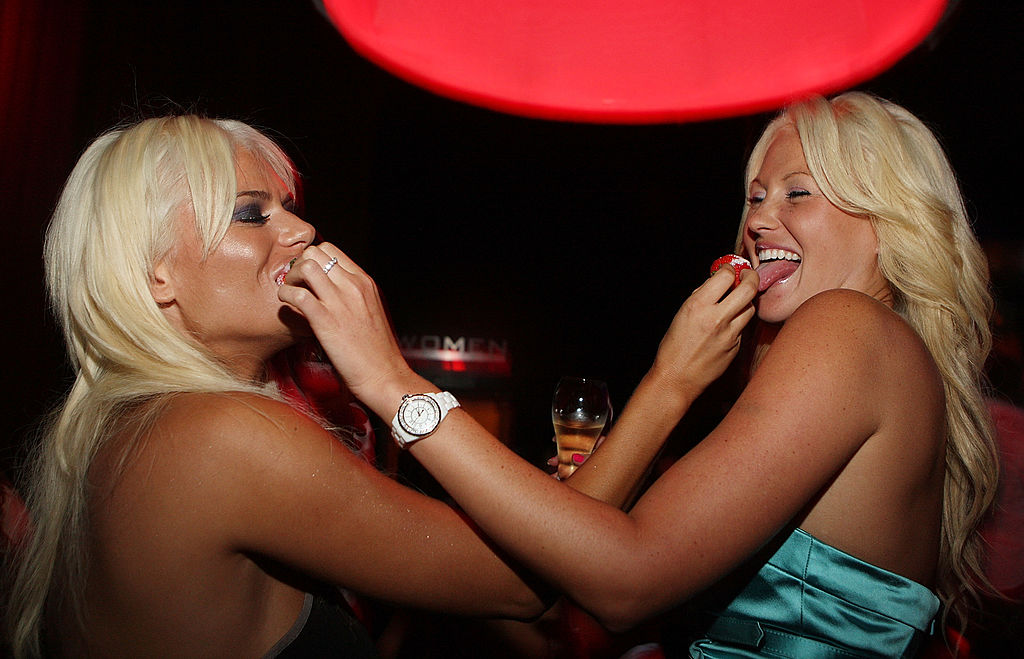 Hauserman fell for Jenkins but when producers learned he may end up winning, they shared with Hauserman that Jenkins "wasn't likable in his interviews" and was "putting on a show" for her, EW reports. When Hauserman ultimately chose another man, Jenkins was upset. "He was really upset," Hauserman said. "And I was upset also."
The story takes an unexpected twist
Hauserman called Jenkins days after the show wrapped to see if perhaps they could reconnect. However, he called her first. "He called me and said, 'I have to tell you something. I was so upset when I left the show, I went to Vegas and I met a girl. She's my soulmate, and we got married,'" Hauserman shared with EW.
Quickly after he was dismissed from the show, Jenkins suddenly married model Jasmine Fiore. Jenkins quickly hopped onto another show, I Love Money 3 and was hellbent on winning the $250,000 prize. "He kept telling [Fiore] on the phone, 'I'm going to win this, and you and I are going to have the life I've always promised,'" Cronin recounts.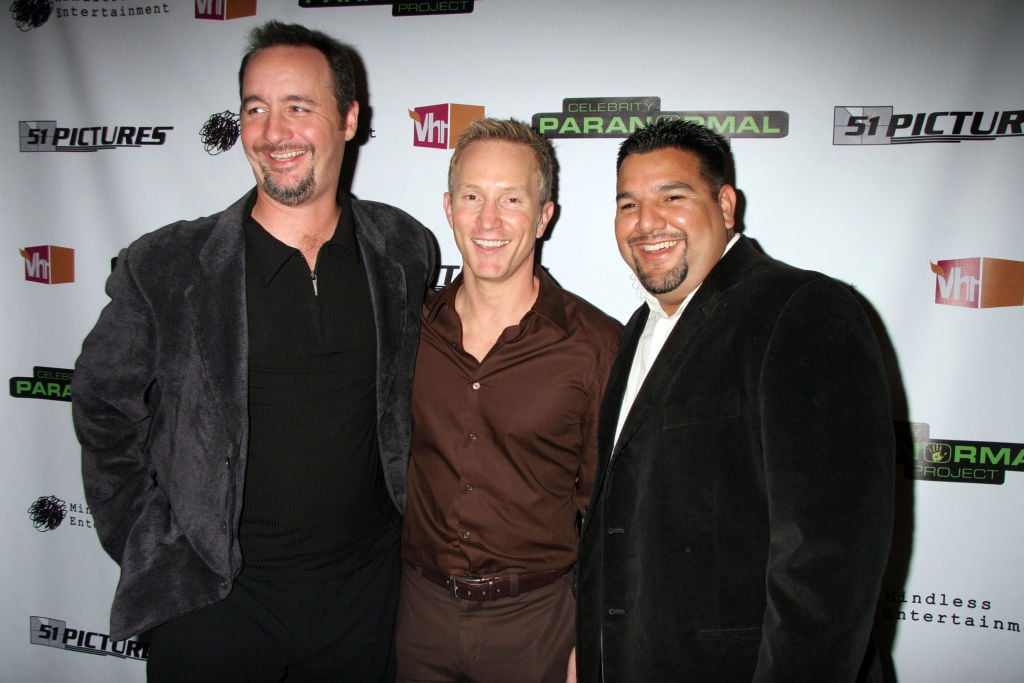 "Then he would ask her, 'Where were you last night?' Because he's in Mexico shooting the show, and she lives in Las Vegas. He was very jealous and very suspicious of her. We were actually making a story of it on the show. We were like, 'Look at this guy, he's obsessed with this [model] he married. It was funny, until it wasn't funny at all."
And a horrifying end
About five months after Hauserman last spoke with Jenkins, she learned the shocking news. "I was in the shower and my friend came running into the bathroom screaming that [Ryan] was on the TV," she told EW. "They showed his face and said he was a suspect and that they found [Fiore's] body. I thought it was an accident. My first thought was, I didn't think he did it on purpose."
Fiore's body was discovered brutalized, only identifiable by the serial number on her breast implants. "It's the worst thing to ever happen to me in my career," Cronin said. "When something comes that close to home, that's a really scary thing."
"The details were horrible," Cronin recalled. "I felt like, 'Wow, he's looking at this like a challenge on the show.' We would do challenges on [Megan] all the time, like, 'Make a presentation to our board of directors about how you're going to make your next million,' whatever. I thought, 'He's gone into a challenge where he killed her, and now he's got to figure out a way to get away with it.'" Jenkins went on the run and was found dead two days later.
51 Minds and Collective Intelligence imploded
51 Minds and Collective Intelligence went into scramble mode, but both companies were hit with significant losses. How did this happen? Collective Intelligence did the background and police checks, but only in the United States. Jenkins was from Canada. So, Collective Intelligence subcontracted out to Straightline International, which returned Jenkins with a clean record.
Later, Straighline International admitted a gross error in the check. "According to Collective Intelligence, Ryan Jenkins' criminal record in Canada escaped notice… as a result of an error by a Canadian court clerk."
"Our names were mud," Cronin recalled. Megan Wants a Millionaire only ran three episodes and was canceled. 51 Minds were then on the hook to reimburse the network $12 million. Collective Intelligence endured massive layoffs, but like 51 Minds, eventually regrouped and returned as a stronger company.
How has Cronin's perspective changed?
Cronin shared with EW about how much more involved he is in the casting process. He said the murder "lenses every conversation [I have] during the approval process for a contestant or a cast member."
He added, "We are more careful after the show stops taping to keep in close contact with everybody," he remarked. "We keep an eye on them. We had a woman on Below Deck who needed psychological counseling after the show… There were danger signs, she was crying out for help in different ways, and we made sure she got professional counseling."
Below Deck fans who have read the EW article wondered on Twitter if the cast member Cronin referred to was Caroline Bedol from season 6. Bedol addressed the question directly on Twitter.
"I told @BravoTV if they didn't protect the truth of the sexual harassment I endured at the hands Kate, I would publish a phone recording. Their psychologist called me the next day and insisted I was manic & the incident occurred only in my mind," she responded. Bedol continues to be vocal on social media about the Below Deck instance, commenting on her season and the current season.