'Below Deck' Reunion Trailer Shows Chef Mathew Slamming Captain Sandy but She Dragged Him Months Ago Referring to Him as 'Laziest'
The Below Deck reunion trailer revealed that chef Mathew Shea didn't love working for Captain Sandy Yawn on Below Deck Mediterranean. He referred to her as one of the worst captains he's worked for in his 15 years in yachting. The feeling, however, may be mutual because Yawn described Shea as the "laziest" crew member. And that he was the crew member who had the least respect for authority.
The 'Below Deck' reunion trailer shows tension between Chef Mathew and Captain Sandy
"Sandy's one of the worst captains I've ever worked with in my 15 years," Shea said in a soundbite from the reunion trailer. Yawn then said that Shea just doesn't know when to "not talk." Viewers will have to wait to find out exactly what Shea meant by his remark. But this season he vocalized his frustrations when Lexi Wilson remained on the boat. So is that why he made the comment?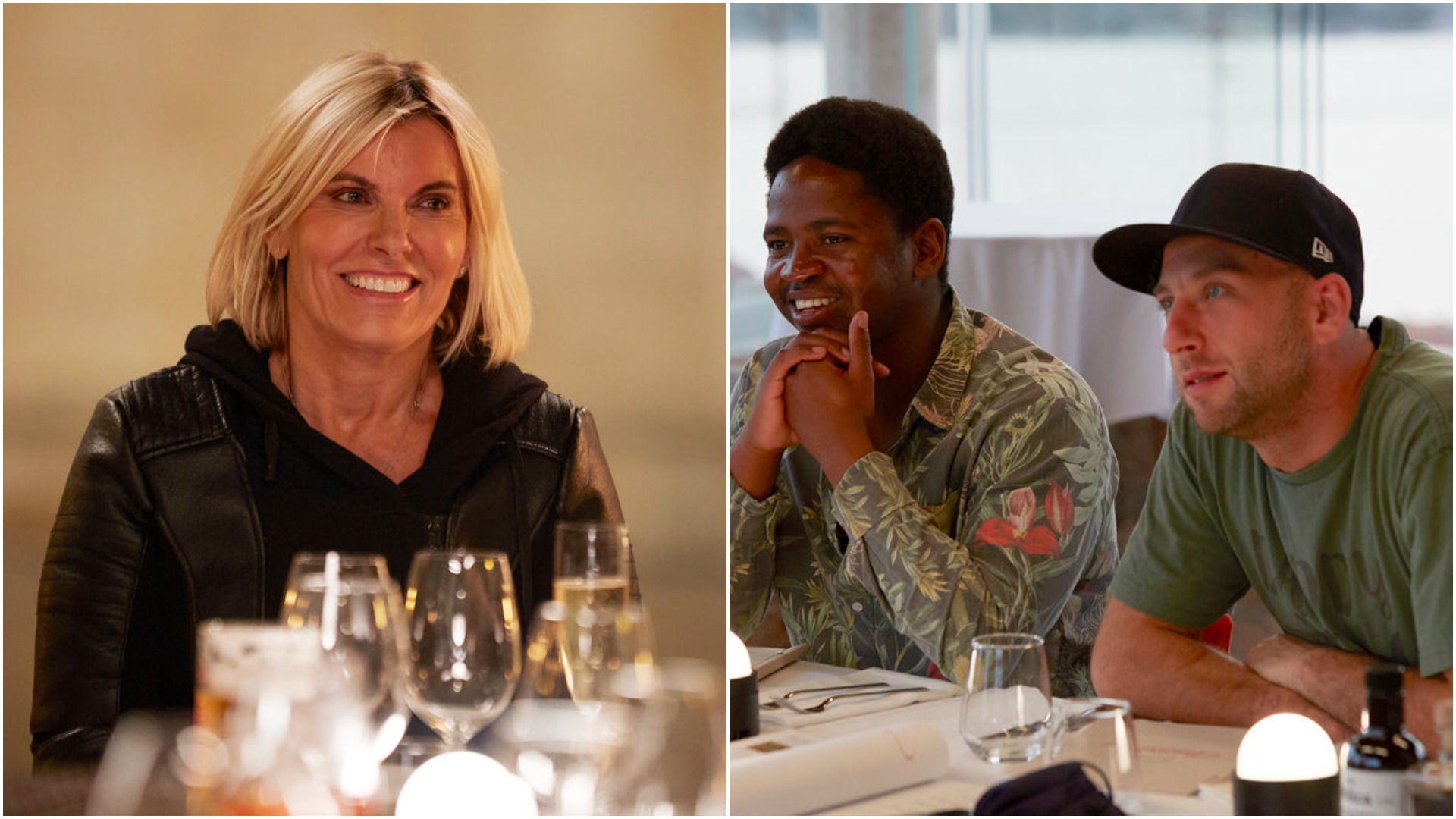 But he seemed to be shading Yawn when he shared a photo of the crew and replaced her with a photo of a squash. A fan asked him if he keeps in touch with everyone from the crew. He reposted a photo that included the entire crew from their final night on the boat, plus producer Nadine Rajabi. He wrote, "Ya! These are my people." But Yawn is blocked.
But did Captain Sandy shade Chef Mathew from the beginning?
Yawn gave Shea multiple chances to stay on the boat, even after he quit in an angry rage during a crew night out. She said his culinary skills topped the chef who was waiting in quarantine so she made it work with Shea. But she teased major chef drama during her first appearance on Watch What Happens Live with Andy Cohen. At the time, Shea had left the boat with a knee injury. As a result, the crew had to cook dinner for the guests, which went badly.
So when Yawn appeared on WWHL, host Andy Cohen asked her questions about the crew, who were still new to viewers, but her answers were very telling. "Who has the biggest problem with authority, Sandy?" Cohen asked. Yawn replied, "The chef?" Yawn also named "the chef" to the question about who was the laziest too.
Chief stew Katie Flood appearance with Yawn on WWHL. She said Shea was the biggest "kiss a**" to Yawn.
It's all about trust with Captain Sandy
Yawn also said in an earlier interview that she respects crew members until they lose her trust. "When people step on board, I trust them and they have my respect until they show me they can't do their job," she told Decider. "And then I no longer trust them, right? You lose trust, you lose your job; because if I can't trust a crew member, I have to let them go."
"It's about doing their job and following what they signed up for," she continued. "And if they do their job, then they will get along with me. Right? I think that's interesting you said that because when you walk into your job, do you expect your boss to get along with you? Or are you supposed to get along with your boss? I think that's a confusion people have." Yawn also made it perfectly clear that she would have fired Shea if he ended up making good on the ultimatum.
The Below Deck Mediterranean reunion airs on Monday, Oct. 18, 10 pm ET after the season 6 finale at 9 pm.