'Below Deck': Rhylee Gerber Is Giving off Some Serious Stew Vibes
Chief stew Kate Chastain from Below Deck may not have been kidding when she said she could use deckhand Rhylee Gerber in the interior.
Gerber and Chastain were roommates on the boat and cameras often captured a sweet and nurturing side of Gerber when Chastain was being attacked by the men on the boat. On a few occasions, Gerber actually tucked Chastain into bed and tried to soothe her. Plus, Gerber was happy to pitch in and helped the stews make beds and was seen working in the laundry room too.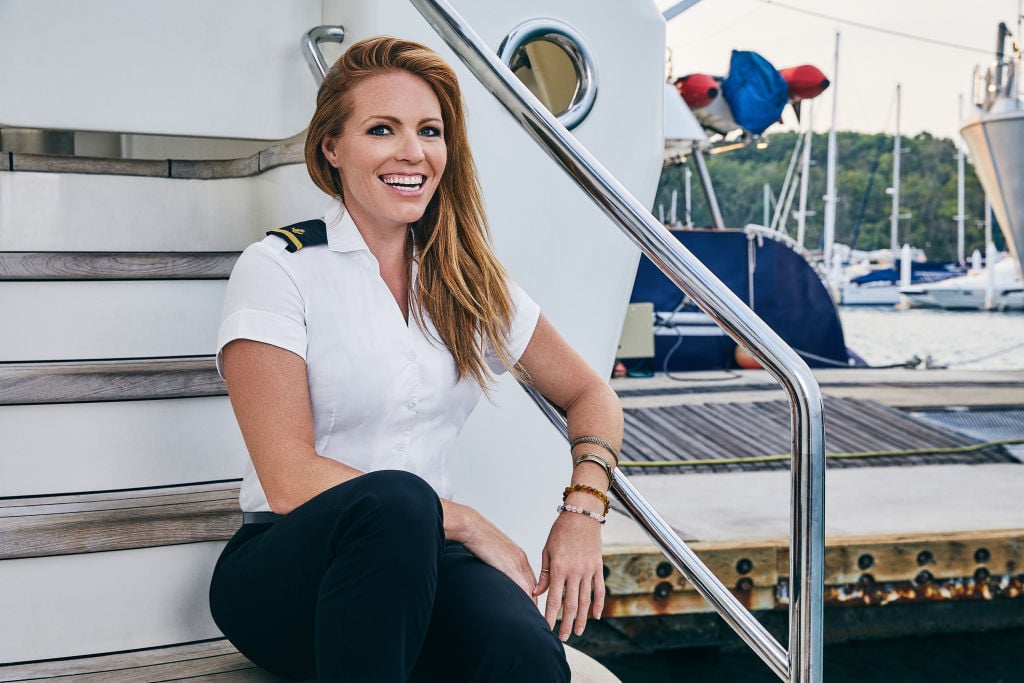 During season 7, Gerber also revealed that her mother and stepfather ran a bed and breakfast in Florida. Perhaps she picked up some major hospitality tips living amongst vacationers and should try her hand in the interior. Gerber recently shared a photo to her Instagram story that shows some of her hidden talents.
She treated her host in Italy to a bath and snacks
After Gerber wrapped filming the reunion, she jetted off to Italy to visit a friend. She shared a number of photos of the gorgeous Sicilian countryside as she and her friends visited several iconic locations. "It is hard to be original when it comes to Venice," she shared. "Every aspects of the city has been painted, photographed and described a hundred times before by some of the greatest minds having captured the contrasts between beauty and the decay of an ideal city that is part fairytale and part dystopia."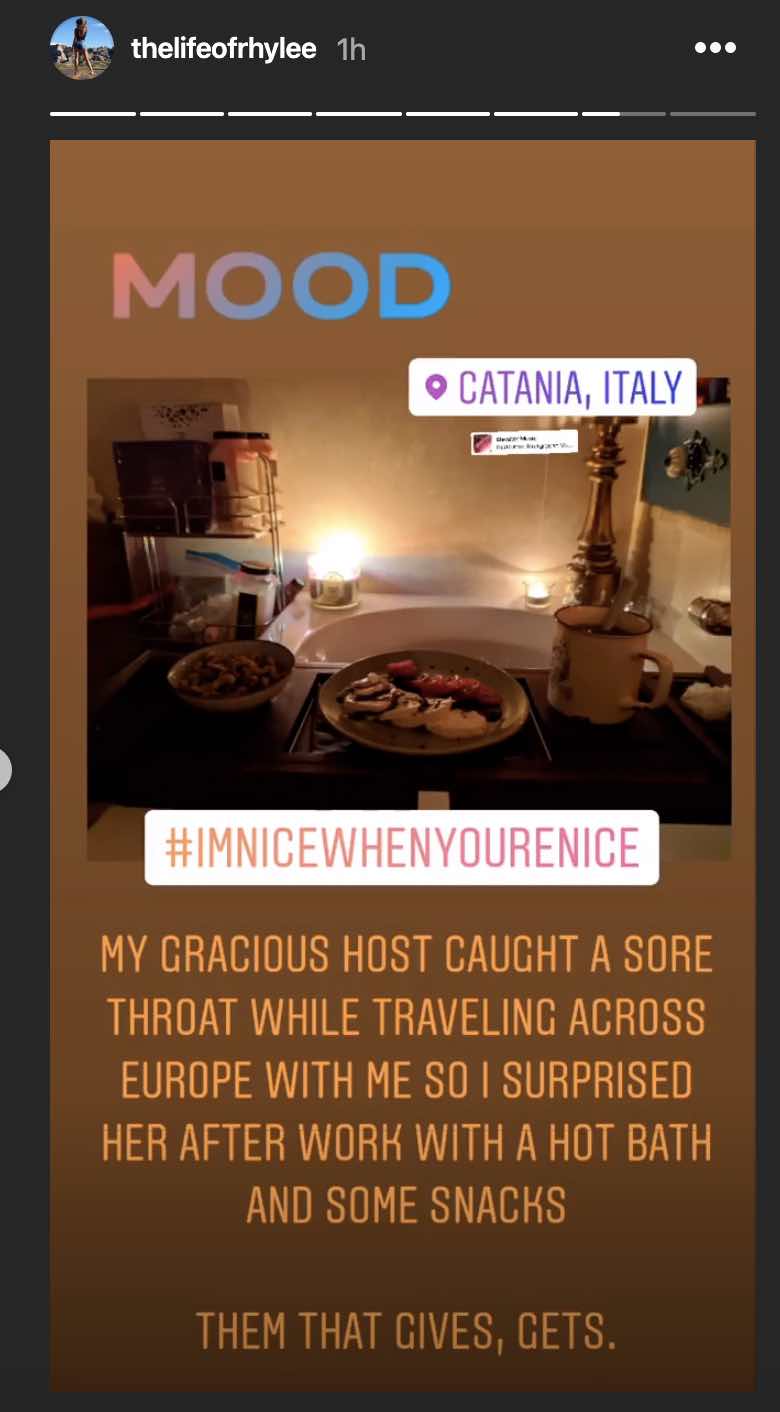 Gerber and friends have been busy traveling around Italy. But when her friend who hosted her was under the weather, Gerber went into nurturing mode. She surprised her friend with a bubble bath and snacks in a relaxing atmosphere. "Mood," she wrote along with relaxing music in the background. "My gracious host caught a sore throat while traveling across Europe with me so I surprised her after work with a hot bath and some snacks. Them that gives, gets."
She also shared a photo of what was for dinner too. "Grilled veggies, jalapeno spiced cashews over a bed of greens and chilled couscous," she wrote.
Kate Chastain said Gerber was the perfect roommate
In addition to being a support to Chastain, Gerber was also the one who kept their cabin neat and tidy. Chastain told Decider she was surprised to learn that Gerber runs a pretty tight ship (or cabin). "Actually amazing," Chastain said about sharing a cabin with Gerber. "Surprise surprise, she's a clean freak, [always] organizing. I'd be working, working, working and she had turned down my bed and decorated and cleaned." 
Chastain also said Gerber has an eye for aesthetics. "She put a sarong up, gave it some personality. She lives in an RV sometimes and our cabin was about the same size so she was like, this is a space I know how to decorate." 
Gerber has really been showing her creative side with her wildly popular jewelry line. She developed a brand based on the natural materials she finds during her extensive travels. She told Showbiz Cheat Sheet she doesn't consider herself to be an artist, although most of her fans disagree.  "Sometimes I'll Google for ideas, but I don't consider myself to be an artist or a jewelry maker in any way," Gerber said. "I think I'm more of a craftsman. I'd probably be a hoarder if I had a stationary place somewhere," she laughed.