'Below Deck': Rhylee Gerber Offers Exclusive Giveaway to Meet Her at the Miami International Boat Show
Below Deck fans have an exclusive opportunity to meet and hang out with deckhand Rhylee Gerber at the Miami International Boat Show on February 14 and 15.
Gerber shared the exciting giveaway details on Instagram during her travels through Italy. "You and a guest, FREE general admission to the 2020 International Miami Boat Show February 13-17th where you'll see ME on the 14/15," she shared.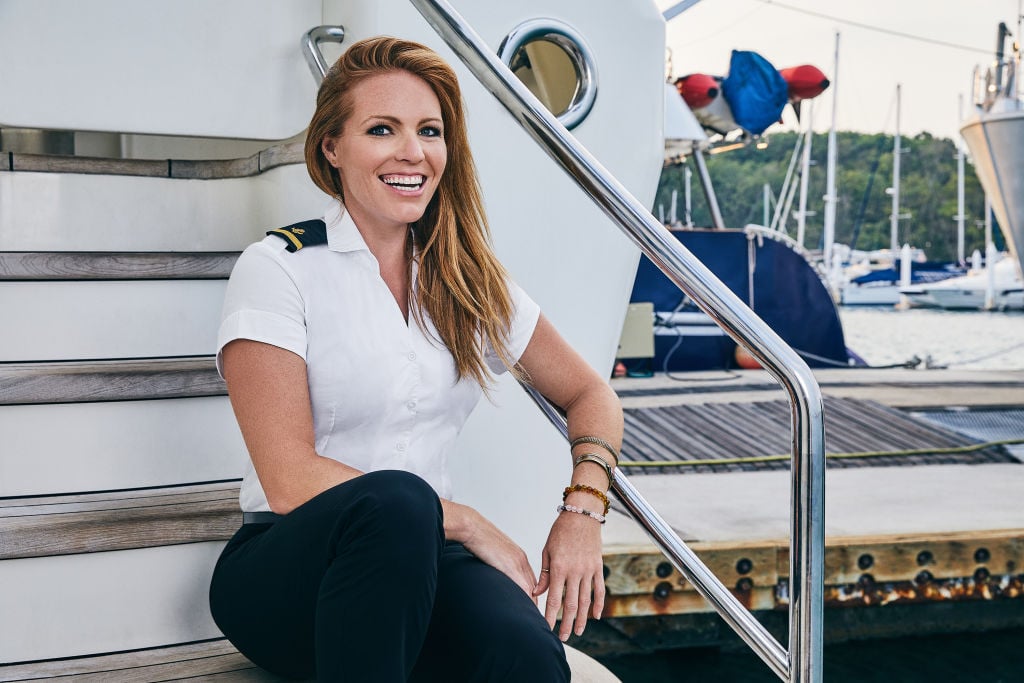 Fans should act fast as the offer expires on Sunday, February 9 at midnight EST. Entering to win free admission is easy. "Entry rules apply: 1) LIKE this post; 2) TAG at least one person," she shared. Then, "3) FOLLOW  @miamiboatshow." Fans also have an "option of 5 additional entries available with purchase of The Life of Rhylee customized jewelry (dm for info)."
The Miami Boat Show is a playground for 'Below Deck' fans
Below Deck fans shouldn't miss this unique opportunity to rub elbows with cast members like Gerber, but also experience some of the world's most luxurious yachts. The holiday weekend Miami International Boat Show kicks off on Thursday, February 13 and ends on Monday, February 17. The action goes down at the Miami Marine Stadium Park & Basin, Virginia Key and the show opens at 10 a.m.
Gerber's offer allows fans to save some serious cash for two people to visit the show. General admission provides access to luxury yachts but also exciting seminars. Discover the latest innovations in yachting, plus chat with manufacturers about cutting edge designs.
Worried you won't win Gerber's free ticket giveaway? She is still offering an opportunity to click on a link on her website to earn a discounted Miami Boat Show rate.
Get the scoop about the show and Gerber's travels
In addition to soaking in all the glitz and glamour at the show, fans can also chat with Gerber about Below Deck. Plus get the inside scoop about her latest trip to Sicily. She recently blogged about her travels and generously shared photos and video from her latest trip.
Gerber chose Sicily because one of her closet friends is stationed with the U.S. Navy in the area. While her friend was at work, Gerber met new friends and explored unchartered territory. "Besides my stay here in Italy, I also managed to squeeze in a quick weekend trip to Moldova," she shared. "Now this isn't a place noticeably on the map one would think to visit as any traveler, let alone an American, however, it is here that I had the most amazing of times, celebrating friends, who quickly felt like family."
She also forged some sweet connections too. "Fell in love with an elderly local named Sergio (practicing a sort of AirBnb type villa) who welcomed our group with open arms and approximately 10 gallons of homemade wine (I have been referring to as "hooch" that subsequently went down like grapefruit juice) and found myself dreading the flight back to my aforementioned vacation destination of Sicily seeing as how I came to love and unequivocally enjoy my short stay in another wildly unexpected cultural immersion."