'Below Deck:' Rhylee Gerber Shares a Major Update About Her Stepfather's Cancer Treatment
After revealing the shocking cost of her stepfather's cancer treatment, Rhylee Gerber from Below Deck shares a major update.
Gerber originally learned her family would have to pay $66,000 for cancer drug Provenge to treat her beloved stepfather John Lowrey's metastatic bone cancer. Doctors recommended Lowrey complete three treatments of the drug to extend his life.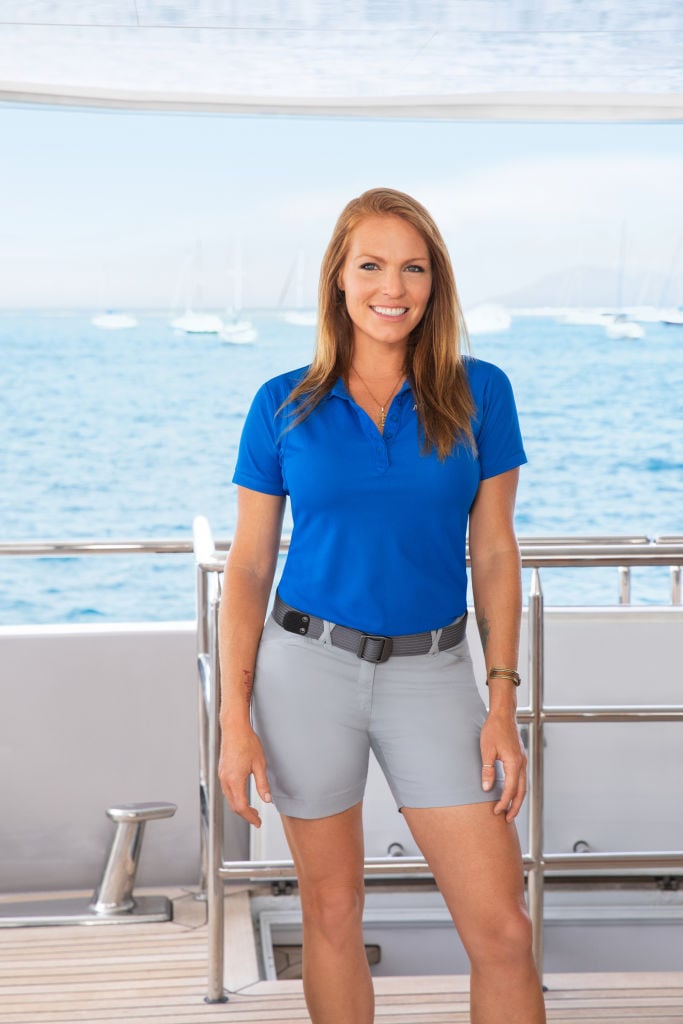 The family, still grappling with the cancer diagnosis, discovered even their private insurance would not provide enough coverage to afford to pay for the medication. So Gerber launched a GoFundMe so Lowrey could receive the treatment he desperately needs.
Gerber finally receives some good news
Gerber's mother, Judy Lowrey shared that the drug's manufacturer learned about the GoFundMe and stepped in. She wrote that the company sent her an email alerting her of several options for the family.
But, John's physician's office had a stunning message for the family after a recent appointment. Apparently, the pharmaceutical company alerted the office that a patient dropped out of the program and John could move forward with more affordable treatment.
Treatment begins almost immediately. "We feel very fortunate and blessed and lucky that we have two wonderful daughters that reached out through the gofund me program to help us with this," Judy wrote. "And we're grateful that the pharmaceutical company was able to reach out to us and give John the treatment that he needs."  
The family is overwhelmed by the outpouring of support
Sharing this news on social media was tough for Gerber. She has said she prefers to keep her accounts pretty light. But she is heartbroken over the notion she could lose the man who has played an important part in her life.
In recent social media posts, Gerber shared that Lowrey taught her to fish and helped to raise her. She and her sister Kelly also shared a touching story about how much their stepfather loves their mother in their GoFundMe story.
Gerber also wants donors to know she is deeply touched by the love and support. "Again, I can't begin to thank everyone enough for all the encouraging words of support, shares and funding that has been donated," she wrote. "Thank you so much and please do continue to send address info for personalized thank you notes!!"
This 'Below Deck' cast member came out to support the family
Even though they went their separate ways, deckhand Tyler Rowland wants to help Gerber in her fundraising efforts. The crew members created a funny post about how Instagram followers could win a date with Rowland with a donation to Gerber's GoFundMe.
The tongue in cheek post was more playful than serious. Gerber wrote, "This is to help benefit the fundraising for my stepfather and should in no way be taken seriously." Rowland has also posted a number of funny images of the pair implying they are dating.
The family still needs donations to help cover cancer treatments. "I have updated the new goal from the projected $66k to $12k," Gerber wrote. "We still need help but this has been a huge light at the end of a very long and dark tunnel."