'Below Deck': Rhylee Gerber's Family Looks Into Hospice Care for Her Stepfather
Rhylee Gerber from Below Deck hopes her stepfather John Lowrey will be discharged from the hospital soon.
She shared on Twitter and Instagram that Lowrey decided against having a pacemaker and that her family was looking into hospice care. She added that visitation has been extremely limited due to the coronavirus too.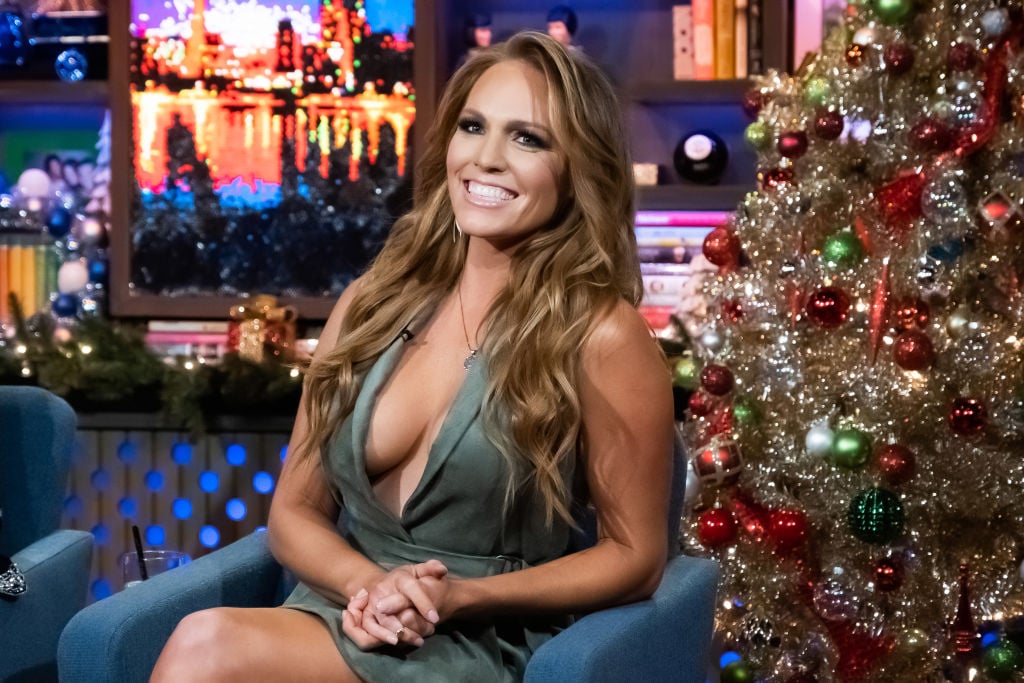 Lowrey was initially hospitalized when doctors suspected he had blood clots in his heart. However, upon additional investigation, physicians learned Lowrey had congestive heart failure and anemia. Lowrey, who also has stage 4 bone cancer was hospitalized in mid-March.
Gerber announced her stepfather had bone cancer in May
Gerber made the heartbreaking announcement in May 2019 that Lowrey had metastatic bone cancer. At the time she had planned to spend the summer working on a fishing boat in Alaska. In light of Lowrey's diagnosis, she wanted to be closer to her family who lives in Florida.
She shared the news because her former employer was less than understanding with the situation, taking negative shots at the deckhand too. Gerber shared a screenshot of the text exchange she had with her former employer, which became rather heated. "My stepfather's situation cannot be helped," she wrote. "I've taken on financial obligations as well as the burden of knowing this isn't easy for my mother or my stepdad and is likely to just get harder."
Gerber's former boss then lashed out at her. "Times up. Thanks for screwing us all over. Luckily, even at this late date. Your position has easily been filled," the employer wrote. "Such a disappointment, but we should've seen it coming. Laughing stock is the crazy thing! You[re] getting more popular than you can imagine. Everyone is waiting on you to become a porn star at this point. Let's hope you do better at that than fishing."
The family also faced skyrocketing medical expenses
Gerber's stepfather needed treatment, which they hoped would extend his life. The treatment, Provenge was going to set the family back $22,000 per treatment and Lowrey needed three treatments. Gerber started a GoFundMe to help her family cover the costs.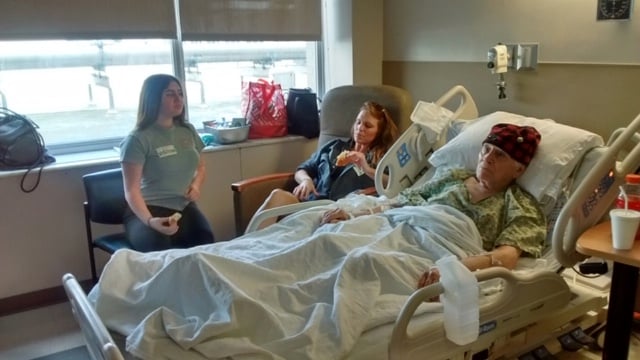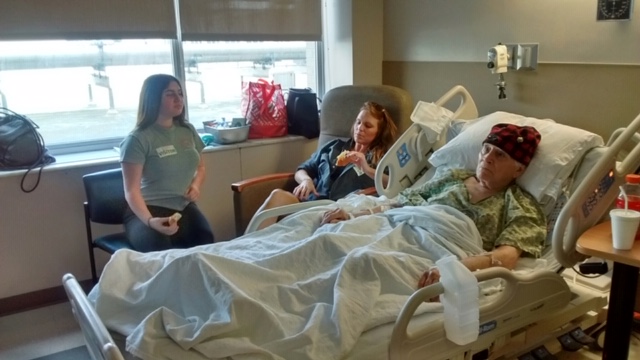 Thankfully the drug maker saw Gerber's fundraiser and was able to work with the family to reduce the cost. Her mother, Judy wrote a message of gratitude on the GoFundMe. "We feel very fortunate and blessed and lucky that we have two wonderful daughters that reached out through the gofund me program to help us with this," Judy wrote. "And we're grateful that the pharmaceutical company was able to reach out to us and give John the treatment that he needs."  
Gerber was once again faced with more costs. When Lowrey was recently hospitalized, she was shelling out hundreds of dollars to ensure her stepfather had the right medical equipment at home and maintain the property while her mother was by her stepfather's side. As a result, she auctioned off her gorgeous green BCBG dress, which she wore on Watch What Happens Live with Andy Cohen.  She sold the dress on eBay and now prepares to make sure her beloved stepfather gets home soon.