'Below Deck': Rhylee Gerber's Popular Jewelry Line Is as Authentic as the Artist
Rhylee Gerber from 'Below Deck' has a story about how she launched her nature-inspired jewelry line that is as authentic as her.
Although she insists she's not an artist or jewelry maker, Rhylee Gerber from Below Deck has created a line of unique earth-inspired jewelry and fans can't get enough.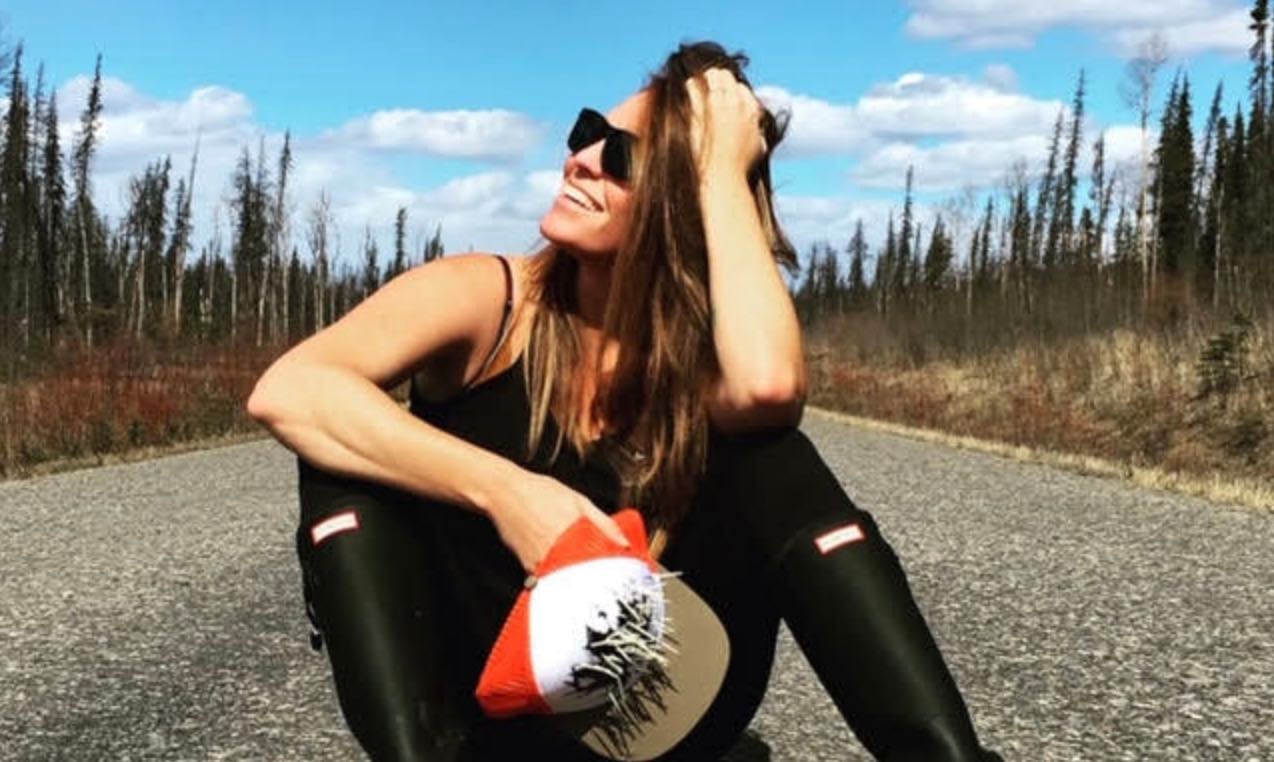 Gerber's handmade line, aptly named Untamed by Rhylee, offers a constantly evolving array of one-of-a-kind earrings, necklaces, bracelets, and rings. Each piece is created from naturally grown resources that Gerber has personally sourced. In the past year, Gerber has trekked across the United States on more than one occasion, gathering treasures she finds along the way and using them as inspiration to create her distinct line.
Fans can view available pieces on The Life of Rhylee website or on Gerber's Instagram. She warns that many of her handmade pieces sell out quickly and once they are gone, they are gone. She recently shared how she went from exploring the country and picking up souvenirs along the way to using her bounty to create wearable art.
Locally sourced with love
Gerber told Showbiz Cheat Sheet the jewelry idea came to her during her trips across the lower 48 states and through Alaska. It all started with a porcupine.
"I was with a girlfriend of mine and we spotted a porcupine by the road," she recalled. "And I'd always heard that you can get close to the porcupine just by tossing like a little hat at them or some little small piece of clothing or something that the clothes would stick to. It was so funny because there were a bunch of tourists on the road and they pulled over watching us basically chase after this porcupine. Long story short, I got some quills out of it."
"The porcupine lived!" she laughed. Gerber added that she thoroughly cleaned the quills but carried them around for what seemed to be an eternity. "And then, of course, fishing, I was I collecting these little earbones. They're really cool and they look like little ivory feathers."
After carrying the bones and quills around for about three years, Gerber was finally inspired to make an earring set for a friend. "I posted them on Instagram and they just blew up," she said. "And then everybody wanted them."
She now sees every natural resource as art
Gerber says she also has kept a significant stockpile of antler sheds. Deer or elk naturally shed their antlers once a year. Gerber collects the sheds, which are also integrated into her jewelry line. "So I've got bone and skulls everywhere," she said. "And I'd already gotten into painting some of my skulls and people were interested in buying them. So I thought I could do a little business out of it."
Always resourceful, Gerber then taught herself how to cleverly integrate her natural treasures into jewelry. "Sometimes I'll Google for ideas, but I don't consider myself to be an artist or a jewelry maker in any way," Gerber insisted. "I think I'm more of a craftsman. I'd probably be a hoarder if I had a stationary place somewhere," she joked.
Gerber may not consider herself to be an artist, but her clients would disagree. "I love that you're using things found in Alaska and in nature. Hope to keep seeing more!" one person commented on an Instagram photo. Her adventures are also inspiring others. She says some fans will offer her their own prized finds to turn into a signature piece. Gerber's prices are extremely reasonable for handmade art. Custom earrings and necklaces average around $55.
Like one of her pieces? Gerber recommends sending her a direct message along with a screenshot on Instagram to place an order. Customers can also send Gerber an email with a jewelry request. She also hinted that she's not stopping with the jewelry line. She has thrilling new projects about to launch, plus she'll continue to blog.