'Below Deck Sailing Yacht': Another Stew Is Sexually Harassed on the Show
Below Deck Sailing Yacht featured a group of charter guests who made unwanted and inappropriate remarks toward second stew Madison Stalker.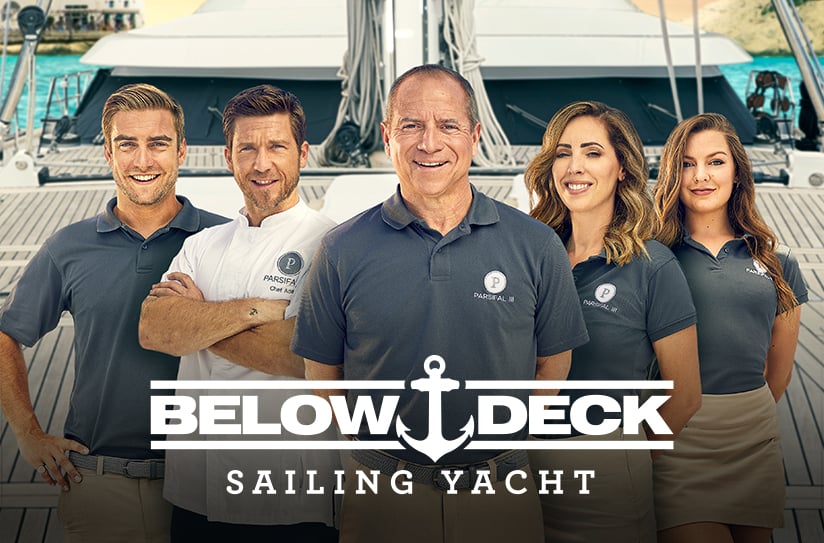 Stalker fields sexually explicit remarks by the guests but is also physically lifted from the ground. She asks the guest who picked her up to put her down but he continues to lift Stalker like she's a free weight. Viewers were outraged and upset with many taking to Twitter to express their disgust.
"These guests are straight up entitled, misogynistic a**holes," one viewer shared on Twitter. "I would say I hope they're embarrassed of their behaviour, but I don't think they're smart enough to be self aware." Others shared the same opinion on Twitter with several people commenting that the behavior was simply unacceptable.
Stalker says you sometimes have to 'suck it up'
The guests' behavior was addressed on Watch What Happens Live with Andy Cohen. Deckhand Parker McCown and third stew Georgia Grobler appeared as guests on the late-night talk show. Stalker was also in the audience and Cohen asked her about the incidents.
Cohen pointed out that when Stalker turned to McCown he told her to suck it up in a roundabout way. McCown says he regrets telling her to shrug off the behavior. "Madison is working and it threw her off guard," he said. "It was weird." Adding that when she came to him, he told her he was there to support her. He also stayed up with Stalker late at night to ensure her safety.
Stalker says she did feel like she needed to suck it up and continue to work. "Yachting's a very weird industry," Stalker said. "I've been a deckhand before, I've been a stewardess. But you kind of come into these realities where you almost feel like you have to suck things up." She adds that she didn't want to make a big deal about it and this isn't the first time she's been harassed while working on yachts.
Chief stew Jenna MacGillivray was also upset with the guests' behavior and didn't realize how out of hand they became. She responded to a tweet from a viewer who thought she was ignoring the behavior. "FYI, neither myself or the captain was informed of the outrageous party that occurred, or of Lenny touching Madison. When I heard the next morning, I asked why no one that was up had woken us up. You can call me lazy but I would've never let this happen and neither world Glenn," she remarked.
Other 'Below Deck' stews have also been harassed
Stew Simone Mashile from Below Deck was also harassed last season. The primary male guest insisted on constantly making remarks about Mashile's appearance throughout the charter. Chief stew Kate Chastain finally moved Mashile to the laundry room to diffuse the situation. Viewers applauded Chastain's decision to move Mashile after the guest would not stop commenting about the stew.
During the episode last season, Captain Lee Rosbach tweeted, "Good call getting Simone away from the primary @Kate_Chastain." 
However, Chastain was confronted with another stew who was being harassed during season 5. Guests made overtly sexual comments about Jen Howell's appearance. Also, a couple on the charter barricaded Howell in a room. The woman in the room told Howell, "You're not allowed to leave."
At the time, Chastain told Howell she was the one giving off mixed signals to the guests. She added that the guests were just drunk and to let it go.