'Below Deck Sailing Yacht': Bravo Superfan Jerry O'Connell Says Chef Adam's Angry Reaction Was 'Crazy'
Actor and Bravo superfan Jerry O'Connell said chef Adam Glick's reaction was "crazy" when he turned on Jenna MacGillivray from Below Deck Sailing Yacht immediately after they had sex.
O'Connell and his wife Rebecca Romijn, both huge Below Deck fans, admitted that they couldn't believe how the fight between Glick and MacGillivray transpired.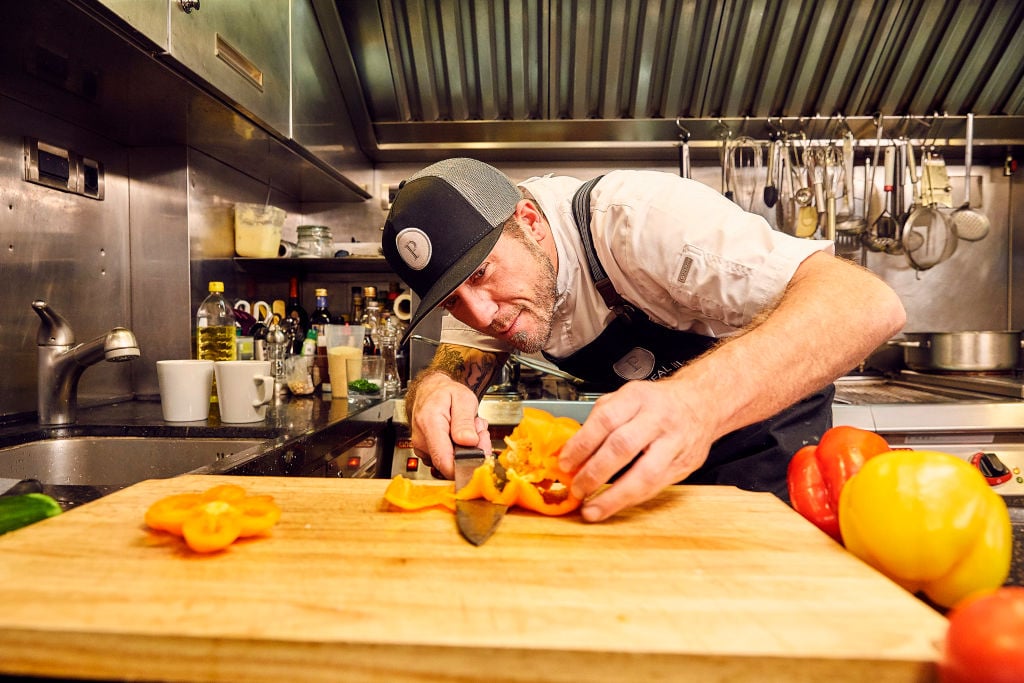 The couple shared a video on YouTube with their episode 13 recap reactions. O'Connell made some pretty astute observations about the entire episode, even admitting he's a "Parker" [McCown] deep down at heart. But the episode-ending fight is what really seemed to have a lasting impact on the couple.
Glick's timing was off
Romijn first said she could understand how Glick was letdown by MacGillivray's reaction to his bouquet of flowers. "Adam put in to get those flowers was incredible," she said. "And I understand why Adam was very disappointed in Jenna's reaction. That was unacceptable."
Glick gleefully foraged for flowers on a remote beach when he learned MacGillivray had never received flowers from a boyfriend before. But in the process, he whacked his head (hard) on a large tree branch that was sitting on the edge of the beach. MacGillivray seemed receptive to the bouquet but certainly not overjoyed, which is when Glick began silently stewing.
But O'Connell couldn't understand why Glick chose to pick a fight with MacGillivray after sex. "I do have to say, Adam starting a fight right after making whoopie was crazy," O'Connell asserted.
O'Connell doesn't understand how Glick could have mustered the energy to fight
"I've never seen that," O'Connell said as Romijn agreed, adding it was a very strange time to fight. "I have to say it was almost like self-destructive like I don't know what it was," he said.
Romijn rationalizes that Glick is an independent person who lives in his van. "But it's the craziest time to start a fight," O'Connell said. He turns to this wife. "We fight, we love to fight. [But] chemically I don't know if I could fight like that." He then jokes that his state of mind would completely prevent him from arguing.
"Whoopie" is supposed to end a fight (not start one). Romijn points out that sex is usually how you end a fight and make the relationship better. The couple then roll plays the flower gifting moment too.
And yes, O'Connell misses Parker McCown
Earlier in the video breakdown, O'Connell and Romijn both said they loved the new deckhand Chris Miller. But O'Connell admits he misses McCown. "I want to say also in the workplace, there's always a Parker," he insisted. "Someone who complains a little bit, but I love working with Parkers. Parkers make me laugh."
That's when Romijn wonders if her husband is a Parker. "I am a little bit of a Parker," he admitted. "I complain about my superiors, I make fun of them a little bit." Romijn says O'Connell complains "nonstop" when he's working too.
"It was a little much, but I miss Parker in this show," O'Connell said. "I like the new guy, super cute. Loved his Magnum shirt. Love the fact that he went out on a foot fish-eating date."