'Below Deck Sailing Yacht': Captain Glenn Describes Why Bringing Illegal Drugs on Board Is so Serious
Below Deck Sailing Yacht previews show that someone brings illegal drugs on board. The narcotics are likely coming from a group of guests but in typical reality television format, the source is being kept closely under wraps.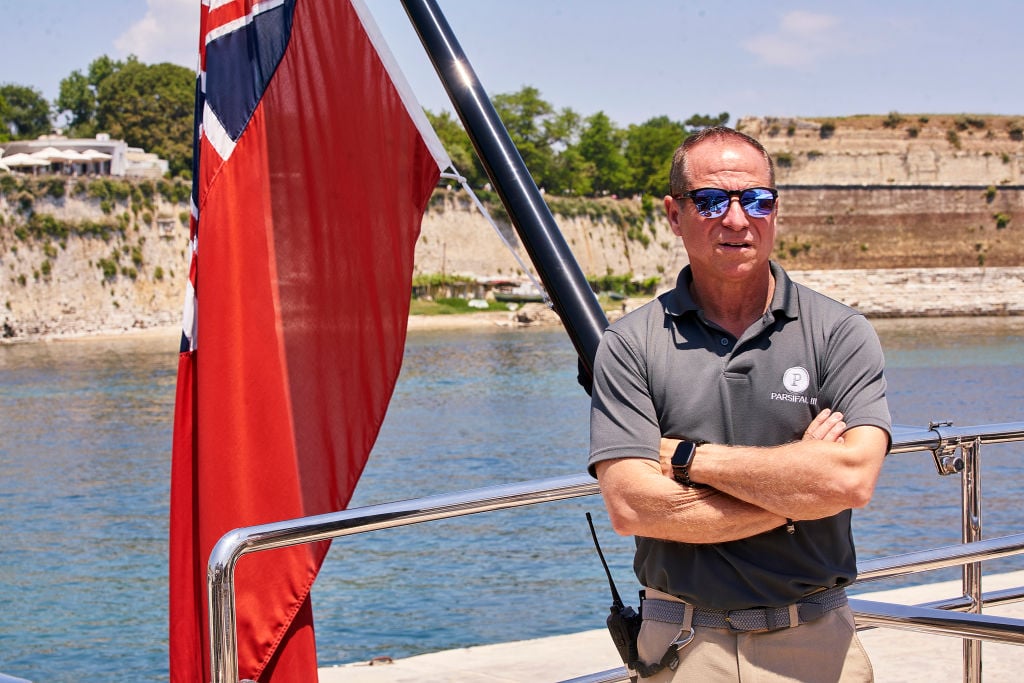 Captain Glenn Shephard appeared on Watch What Happens Live with Andy Cohen and was able to offer his thoughts on why illegal narcotics are a big deal on a yacht. Bravo re-ran Below Deck season 1 earlier that day. Viewers saw what happened when stew Kat Held found white powder and a rolled-up dollar bill in a guest's cabin.
The drugs belonged to the very first group of charter guests on Below Deck. Captain Lee Rosbach didn't hesitate to turn the yacht around, cut the trip short and immediately bounce the guests from the yacht. The offense was so serious, the crew ended up not getting any tip money, which stung. But the crew understood why it had to be done.
'Below Deck' encounters drugs on board for a second time
No one has apparently brought illegal drugs on board since that first group of Below Deck guests. But it seems to happen again. Host Andy Cohen asked Shephard about the serious nature of illegal drugs on the high seas during the After Show. While Shephard couldn't address specifics, he commented about why it is a big deal.
Shephard chatted with Cohen via satellite while quarantined on Parsifal III in Spain. Cohen shares that from his knowledge of boats, illegal drugs on board are taken very seriously because that puts the captain in violation of every maritime law.
Shephard agreed. "Any suspicion of drugs on board is a very serious thing that obviously has to be investigated," he explains. "Yeah, I could lose my license, the boat could be confiscated, I could go to jail. There's a lot of different things. So yeah, you have to take it seriously."
The buck stops with the captain
Even though drugs are brought on board by the guests, it's the captain who is on the hook and, like Shephard said, could mean jail time for a captain. Any serious incident could mean jail for a captain. Captain Sandy Yawn from Below Deck Mediterranean discussed the near-death experience on Below Deck when she appeared on WWHL in June.
Deckhand Ashton Pienaar almost died on Below Deck season 6. A rope wrapped about his ankle and dragged him into the water. A quick-thinking cameraman managed to untangle the rope and save Pienaar's life.
But Yawn said, if Pienaar had died, Captain Lee Rosbach, who was at the helm would have been held responsible. "But my reaction was I knew exactly how Captain Lee felt," Yawn said after watching a clip of a visibly shaken Rosbach. "He probably wanted to drop to his knees, just the thought of killing someone."
"Captain Lee would have ended up in prison no matter what even if it wasn't his fault," she said. Cohen looked shocked. "Yeah, because we hold a federal license, so no matter what," Yawn said. "You see these captains go to prison in aviation and maritime."
Below Deck Sailing Yacht airs on Monday at 9/8c on Bravo.