'Below Deck Sailing Yacht': Captain Glenn Says He's More of a Chill Captain
Below Deck viewers are slowly getting to know the new crew of Below Deck Sailing Yacht before they dive into the new series.
Captain Glenn Shephard is at the helm of Below Deck Sailing Yacht and revealed how his management style differs from Captain Sandy Yawn from Below Deck Mediterranean and Captain Lee Rosbach from Below Deck.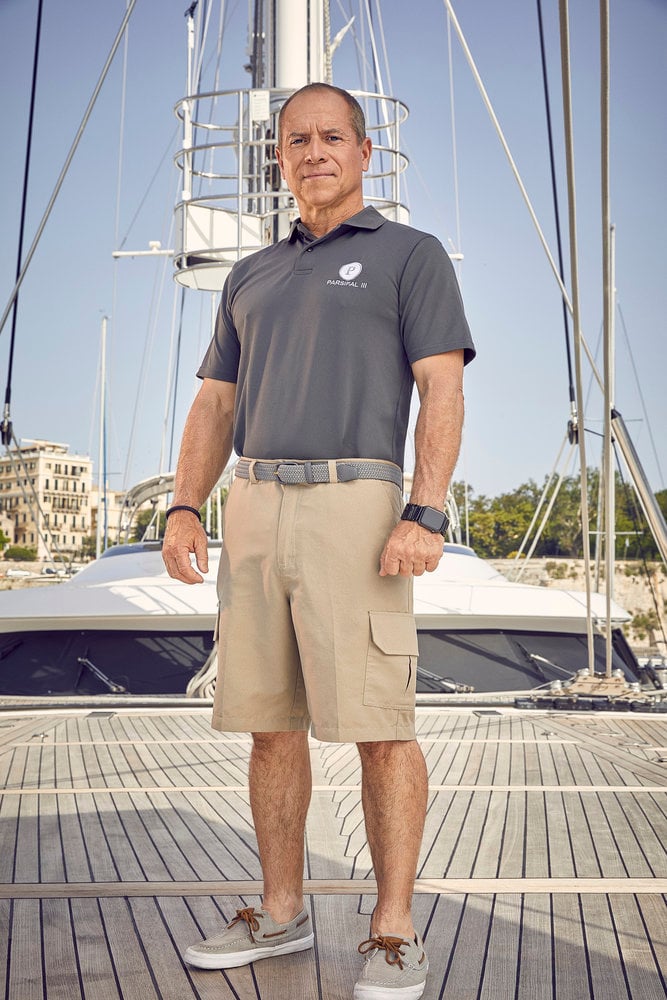 He recently chatted with Showbiz Cheat Sheet and shared that the entire sailing vibe is a little more relaxed than what is seen in motor yachting. One indication that the atmosphere is more relaxed is in the crew uniforms. Below Deck viewers are used to seeing the crew wearing their epaulettes on their white and black uniforms. However, Below Deck Sailing Yacht viewers will instead see the crew rocking t-shirts and polos.
Even though the crew won't be wearing their stripes, Shephard said rank is still important. "Obviously hierarchy and rank is important," he said. "You have to follow that, otherwise everything breaks down. But I would say we're definitely less formal than big motor yachts."
He's a little more chill than Captain Lee and Captain Sandy
Shephard told E News that his management style is a combination of the two series captains. "I may have a little bit of both of them, but I'm probably a little bit more laid back than they are, I think," Shephard said. "I have a very laid back [style], not completely hands off but I like to give ownership of the departments to my department heads."
He told Showbiz Cheat Sheet he also hires strong workers too. "I like to say I'm a macro-manager and a big picture kind of guy," he shares. "I try to hire good people and stay out of their way as much as possible."
Shephard also strives to be approachable
While he tries to stay out of the crew's way, Shephard still wants them to feel comfortable asking questions. "Obviously I want to be a guiding hand and have a feeling about what's going on in the departments. But I try not to be overbearing because I find it alienates people," he said.  
"I've always encouraged them to think for themselves but if you're not sure, to come and ask," he added. Being an approachable captain is vital in the sailing industry. Viewers will see how sailing can be complex and being able to work as a team is vital.
As for all that drama that occurs below deck? When Showbiz Cheat Sheet asked Shephard for his take on this season's drama, he said he still has to catch up on watching the show. "Well, to be honest, I don't think I had seen a full episode because I spent a lot of my time in Europe and we don't have easy access to it," he admitted. But he assures fans that they'll get a rush from watching the sailing yacht in action. "For fun, we just go out and crank it," he said. "It's not just about getting to the destination, it's about the journey. That's the kind of thing that people are after when they come on a sailboat. They want that excitement."
Below Deck Sailing Yacht launches on Monday, February 3 at 9 p.m. / 8 p.m. central on Bravo.