'Below Deck Sailing Yacht': Chef Adam Clarifies His Comments About Captain Sandy
Fans were surprised when chef Adam Glick from Below Deck Sailing Yacht described Captain Sandy Yawn from Below Deck Mediterranean as being someone who didn't trust him.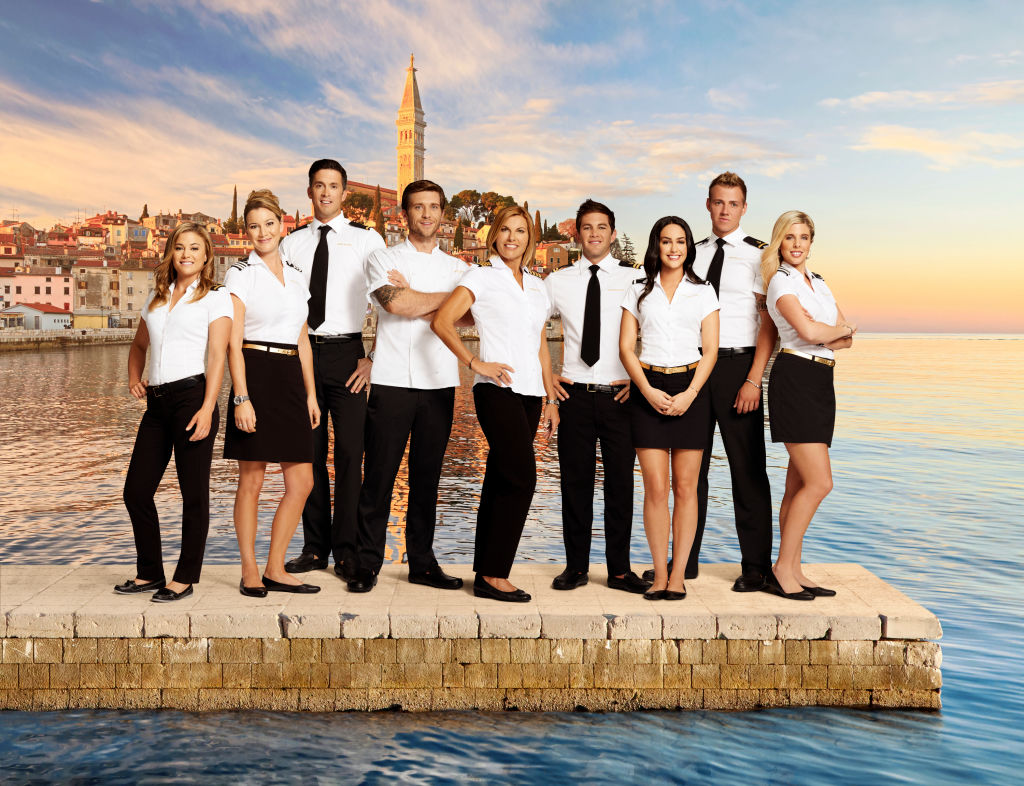 When Glick first appeared on Below Deck Med, he gave Yawn a pretty good reason not to trust him. He purposefully added onions to a guest's food when the guest specified on his preference sheet that he didn't like onions. Glick added onions to more than one dish, which put chief stew, Hannah Ferrier, in the middle. The guest would complain to Ferrier who would have to return the dish with onions to Glick and ask him to make something new without onions.
At first, Glick acted like he didn't add the onions but eventually came clean to Yawn and the crew. The crew worried Glick's actions would negatively impact their tip. But, luckily for Glick, the guest tipped generously and left $20,000 for the crew. Instead of firing Glick, Yawn gave him a chance to redeem himself. He returned for another season and delivered a stellar performance.
Did he shade Captain Sandy?
Fans who knew the backstory were taken aback when Glick seemed to shade Yawn on Below Deck Sailing Yacht. Glick said he preferred to work for Captain Glenn Shephard because he doesn't micromanage him like the way he was micromanaged under Yawn.
"So, it feels really good to work for someone that actually trusts the crew," Glick said in a confessional. "I guess the big question is if he'll be able to trust us all season long."
Glick went further when he appeared on Watch What Happens Live with Andy Cohen. "The key difference is that Glenn really allowed me to excel," he said. "You know, he just let me go. And he trusted me." Host Andy Cohen asked if that meant Yawn held him back. "Well no, but Sandy did question my abilities from time to time. Glenn never did and it will show."
Captain Sandy seemed disappointed with Glick's comments too
Yawn watched Glick on Below Deck Sailing Yacht and also expressed disappointment. "Yep…was sad to hear that from Adam," she tweeted. "He got 2 seasons on #BelowDeckMed, one of which was a redemption season. Hope he learned from his BDM experience and brought something special to #BelowDeckSailing. Thanks for your support of BDM!"
While fans were disappointed with Glick's remarks he clarified his position to Decider. He shared that he truly enjoyed working for Shephard but it doesn't mean he doesn't love Yawn too. He just didn't want to work for her.
"For me, yes. I loved it, I loved working for Glenn," he said. "Listen, I love Sandy. She's awesome, she's an awesome person. I don't like working for her. Glenn on the other hand, didn't give a f**k what I did. He could care less. He just knew that the guests were happy, that's all that mattered."
Chef Ben Robinson and chief stew Kate Chastain from Below Deck had similar issues. During Robinson's last appearance on Below Deck, he shared that he enjoyed his friendship with Chastain but didn't like working with her.
Below Deck Sailing Yacht is on Monday night at 9 p.m. / 8 p.m. central on Bravo.