'Below Deck Sailing Yacht': Chef Adam Says He Was a Better Chef Because of Jenna MacGillivray
Chef Adam Glick from Below Deck Sailing Yacht shared that his cooking suffered when he had his heart broken on Below Deck Mediterranean.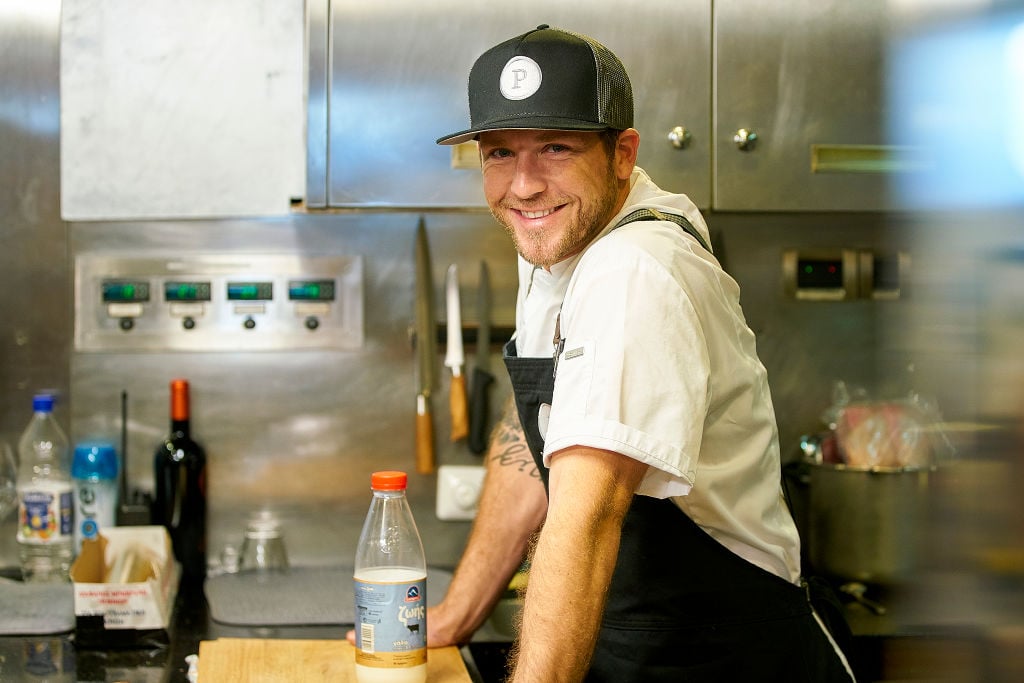 Glick had a romance with deckhand Malia White. But when White ditched him for another crew member, Glick couldn't focus on his food. In fact, he purposely added onions in a guest's dish when the guest specified "no onions" on the preference sheet. At first, he lied about it to Captain Sandy Yawn, but later came clean and admitted that he did it on purpose.
When chief stew Jenna MacGillivray caught his eye early in season 1 of Below Deck Sailing Yacht, Glick resisted the connection. He remembered what happened with White and wanted to avoid having a romance go south and impact his cooking. Even though viewers see a rocky romance budding between MacGillivray and Glick, he shared that she actually inspired him to be a better chef this season.
He was trying to impress her
Glick said he and MacGillivray have a lot in common. "We flirted a lot more than we bickered," he shared with Hollywood Life. "There's a few moments. We did have a lot in common right off the get go. We're similar [in] age, we're definitely the more experienced of the crew. We've both been in the industry, her case nearly a decade, I've been doing it for a long time."
Adding, "I think we understood the problems just based on experience and therefore got along and worked well together. We had our hiccups for sure, but at the end of the day I worked better with her than I did with almost all [of] my chief stews that I remember."
He added that MacGillivray was a ray of sunshine for him during his day. "My job is monotonous and it's dark and in a hole and by myself, so having her come down and periodically and give me a smile," he continued. "It definitely perked up my day, made me want to cook more. I think I've said all along that it made my food better because I think I wanted to impress her a little bit."
His food is killing it but their relationship is still complicated
Even though Glick's food game is on point, he and MacGillivray still haven't figured out their relationship. "It's a little complicated," he told Hollywood Life. "Basically trying to survive the season."
MacGillivray echoed the complexity of the relationship with Showbiz Cheat Sheet too. "You will see as the relationship between Adam and I progresses, I can tell you we do have up's and down's, but I do feel like to elude to some event, you'll see some definite f**king up's and down's and rockiness," she admitted.
Also, "You'll see some vulnerability in both of us," she adds. "Adam goes through a lot in this season, mostly because of me," she said. "And I'm not saying it's in a bad way necessarily, but there will be some things he needs to go through this season to get to a different place. And I don't know if he necessarily gets there or not."
Go along for the ride when Below Deck Sailing Yacht airs on Monday at 9/8c on Bravo.