'Below Deck Sailing Yacht': Chef Adam Shares He's Spent Time With Jenna MacGillivray but They Aren't Together
Chef Adam Glick from Below Deck Sailing Yacht gave viewers an update on his relationship with chief stew Jenna MacGillivray.
Glick appeared on Watch What Happens Live with Andy Cohen and said while they keep in touch, he and MacGillivray are no longer a couple.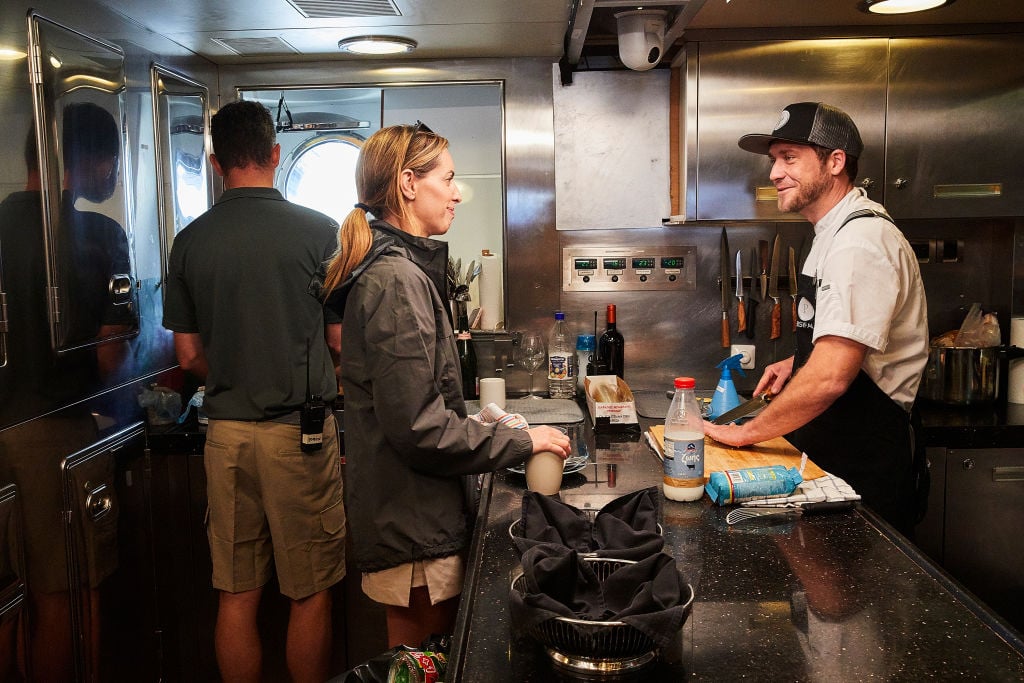 Glick explained he had talked to MacGillivray earlier that day. "Yeah, in fact, we were just speaking earlier today," he said. MacGillivray was supposed to also appear on WWHL too, but she confirmed with Showbiz Cheat Sheet she couldn't appear because she was ill.
Glick has spent time with MacGillivray since the show wrapped
Glick added that he also spent time with MacGillivray before arriving at the ranch where he is currently staying. "Actually I was with Jenna," he revealed. "For about the first half [of being quarantined] I would say. And then she had to get back to Canada and I had to stay in America. So that was sort of the beginning of us being separated."
Cohen wanted to know more about the relationship and what they were doing during the quarantine. Were they just friends or friends with benefits? "I think the whole plan was to try and survive this season," Glick says. "Assuming we came up alive and treading water, we could reassess the situation."
Glick said they are still in the "treading water" phase. "Any time you go through sort of a tense situation with anyone, particularly a significant other there's a level of connection that's never going to go away. We were just speaking to each other earlier today. We've gone through something incredibly powerful together. We could both be married in 20 years and we'd probably still want to talk to each other about what we went through."
MacGillivray shares her thoughts on the relationship too
Although she wasn't able to appear on WWHL, MacGillivray offered her thoughts on relationships and heartbreak on Instagram. "My relationship history is scattered with intensity, genuine love, and a lot of heartbreak," she began her post along with a photo.
"I have always loved deeply because I have always believed in a fairytale that perhaps doesn't exist," she continued. "You get jaded after how many times you believe in someone or something that doesn't believe in you. I've also broken hearts and hurt men in ways I didn't think I had the power or capability of doing."
"But no matter how many times I fall, I get up and get the desire to love again. At times I have absolutely put love and that fairytale above anything else, including myself. I have lost my way, lost what I needed. But I believe we all want and need to be loved, and we need a healthy love that gives equally from both sides. I will love as much as I can in this life in various forms, because it is what we are here for and I have so much of it to give. Tell someone you love them today, and above all, tell yourself ❤️."