'Below Deck Sailing Yacht': Ciara Duggan and Paget Berry Describe Isolation in Italy
Ciara Duggan and Paget Berry from 'Below Deck Sailing Yacht' describe the situation in Italy.
Ciara Duggan and Paget Berry from Below Deck Sailing Yacht were working on a yacht in Italy when the coronavirus hit.
The couple has updated fans via Instagram since the country went into lockdown. Duggan says she's been able to make good use of the time in isolation. She says she's still working and even taking online classes to learn a new skill. Berry shares that being a yachtie actually prepared him to remain productive during the shutdown.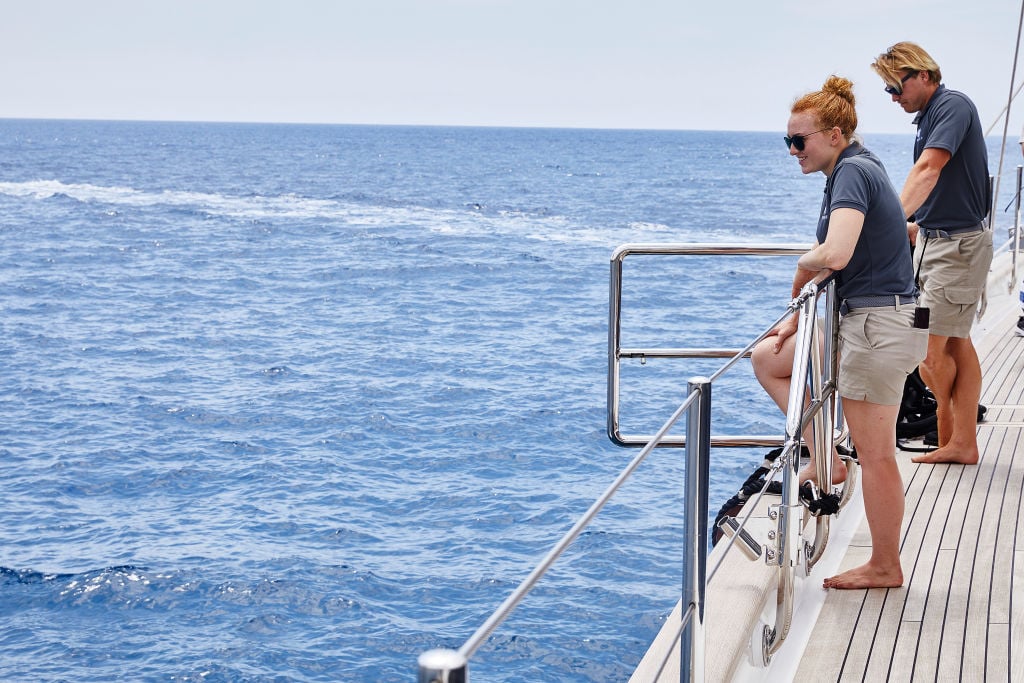 Italy was one of the hardest-hit countries in the world and deployed strict quarantine guidelines. Bravoleb Joe Giudice from The Real Housewives of New Jersey has also been sharing his experience while in quarantine in Italy. While Giudice seems to be restless with the lockdown, Berry and Duggan appear to be using the time to their advantage.
Working on a yacht prepared him for the quarantine
Berry shared that being a yachtie prepared him for the lockdown. "Now that we are in the thick of the quarantine how is everyone coping? I know that people who work on yachts are in a pretty fortunate situation, working on a boat is a little like quarantine anyways! 😅 You get used to it!" he commented on Instagram.
"All jokes aside, I never thought I would live to see something like this in my lifetime," he added. "Now more than ever is a time to come together (not literally obviously) and make sure we do our best to beat this virus. It might not affect you directly, but please be considerate of the older generation and those with underlying health issues whom it will affect greatly. I say this from the bottom of my heart as my own parents fall into this category and I worry for them every day. We can be the cure if we take the appropriate precautions. 👍🏼 Stay safe!😌."
He and Duggan also shared a video of the crew playing the game "Cards Against Humanity" on the dock and chatting about relationships.
Duggan is taking an online course
Duggan too is maintaining a sunny disposition during the quarantine. Italy has been on lockdown far longer than the United States as she's tracking the number of days in isolation. "Day 18: We're still in Italy, self-isolating as best as we can," she wrote on Instagram.
"No more supermarket runs now that we found a provisioning company to deliver once a week to us," she continued. "Military presence is strong, no more leaving the zone you're in or going outside unless it's for an emergency really. But honestly it feels like time is flying because we're still working and able to socialise within our crew. Thankfully we work with some awesome people and we have plenty of gin so that helps. 🍸."
She's also found something new to do too. "Also just a heads up, if you're looking to spend this time somewhat productively, there are so many great online courses available. I'm currently studying cigars on @udemy as recommended by @theyachtstew. 🌸"
Below Deck Sailing Yacht airs on Monday at 9 p.m. / 8 p.m. central on Bravo.