'Below Deck Sailing Yacht': Ciara Duggan Explains Why She and Paget Berry Were Arguing
Captain Glenn Shephard from Below Deck Sailing Yacht predicted that the drama might heat up between the boat's couple, Ciara Duggan and Paget Berry.
Shephard told Showbiz Cheat Sheet that having the couple work together could cause some friction. Shephard, Duggan, and Berry worked together on the sailing yacht months before the new crew joined the team. Duggan and Berry worked in different departments, but Shephard thought Duggan's talents would be better served on deck during the show.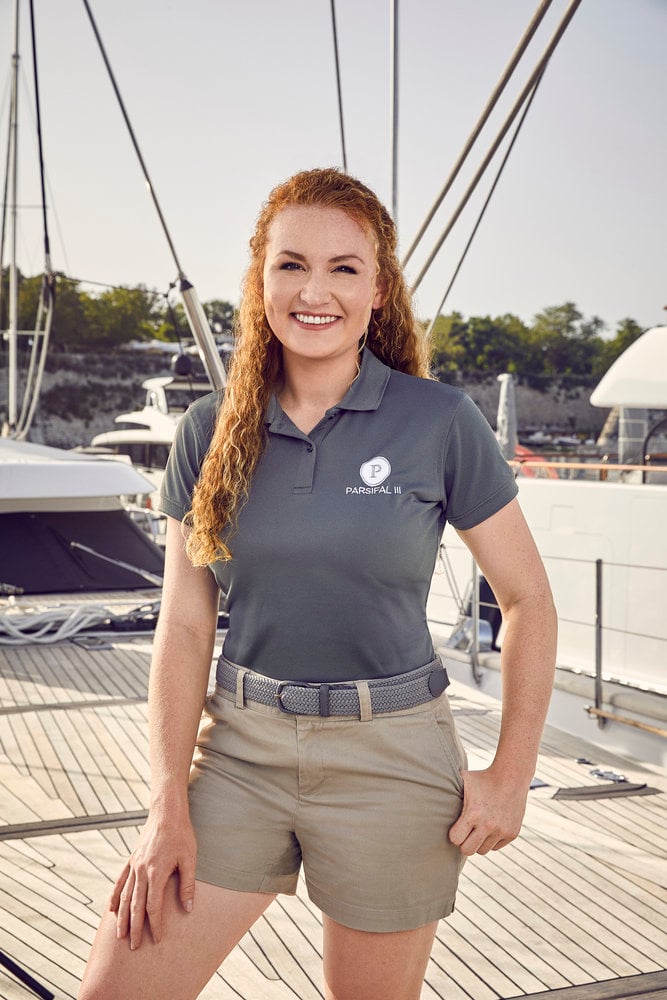 "That will reveal a little bit of drama," Shephard said about Duggan and Berry's relationship. "I'm open to couples on board, whether they come on board as a couple, even if they hook up on board because we live in very close quarters. But that can always lead to drama and you'll see a little bit of drama related to romance between crew members," he laughed.
The bickering began as the crew settled in
Cracks began to show a few times in the couple's relationship. Duggan was pretty unhappy when she searched for her favorite shortbread cookies only to learn they'd been eaten. Berry stood nearby and told her she was overreacting. "Like a little monster," he said.
Duggan later shares that she and Berry typically don't work very well together. "He just gives me lists and I get on with it," she explains to chief stew Jenna MacGillivray. "Keeps both of us happy."
But when they have to deploy the inflatable swim platforms, they argue like most couples. "If Ciara had another first mate who wasn't her boyfriend, there's no way she'd speak to him like that," Berry says in a confessional. Later as stew Georgia Grobler suits up Berry in a toga, Duggan is in the other room rolling her eyes. "Paget has a very flirtatious personality," Duggan says in a confessional. "I do know that girls sometimes take that as flirting. But it's not." They also later clash when Berry calls for Duggan to handle the tender while she was still on break.
No sleep and no coffee
Duggan tweeted during the episode about what was behind the spats. A fan observed that Berry seemed to be nitpicking. But Duggan replied, "Working together in 100° heat all day every day, not getting enough sleep and not having COFFEE would definitely set most people off."
A few people tweeted that they thought Duggan was a hothead. But she responded to one tweet, "Accurate." Also, someone compared her to another fiery redhead, Rhylee Gerber from Below Deck. "It's the hair colour, heat, lack of sleep and coffee," she replied. "What can I say?"
She also appreciated Colin Macy-O'Toole's tweet about setting up those inflatable swim platforms that seemed to be a challenge. "I think I rather set up the water slide a million times than set up those inflatable docks… ," the Below Deck Mediterranean alum shared.
Although tensions continue between the Duggan and Berry, they seem to have weathered the storm. The couple shares photos and videos together and recently Berry sent Duggan a sweet Valentine's Day message too. "Expectation vs reality😂 You might be far away but Happy Valentines day you little munchkin🐿❤️," he wrote along with two photos. Duggan replied, "Awww thank you! 😘😘 Love you!! Can't wait to see you soon ❤️❤️❤️."