'Below Deck Sailing Yacht': Do the Guests Like Chef Adam's Food?
How did the latest group of 'Below Deck Sailing Yacht' guests describe Chef Adam?
Cooking on a tilt can't be easy. But chef Adam Glick from Below Deck Sailing Yacht has mastered the art of food preparation on a sailing yacht.
Glick seems to be more serious than ever about his culinary presentation this season. He agonizes over preference sheets, challenging his skills especially when it comes to cooking for vegans. He also seems to be nailing every meal of the day, including dessert. While you can't always please everyone, Glick seems to be totally in the zone this season.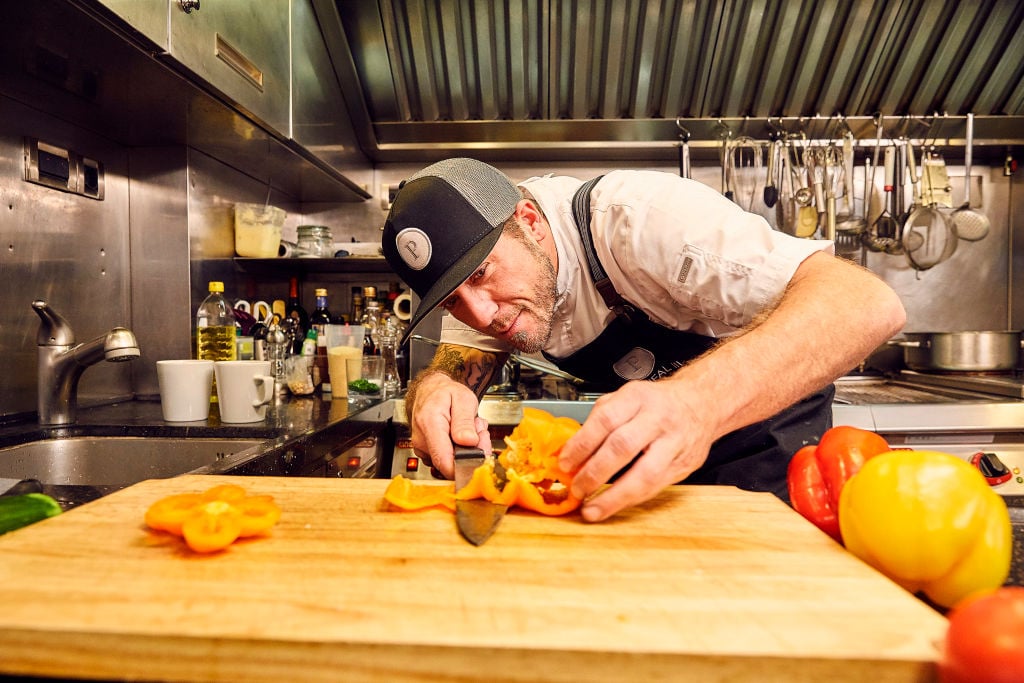 The latest group of charter guests are also being treated to Glick's fare. They remark about a specific meal using quirky language and a funny description of Glick and his food.
He's Ted Bundy in the kitchen?
The Long Island bros have already caused plenty of trouble for the crew. One guest physically picked up second stew Madison Stalker against her will. She seemed shaken and upset after the encounter. The group also seems to be driven by booze and the pursuit of women. At one point they ask deckhand Parker McCown to locate a D.J. at a local bar so they could party with a few new guests on the sailing yacht until dawn.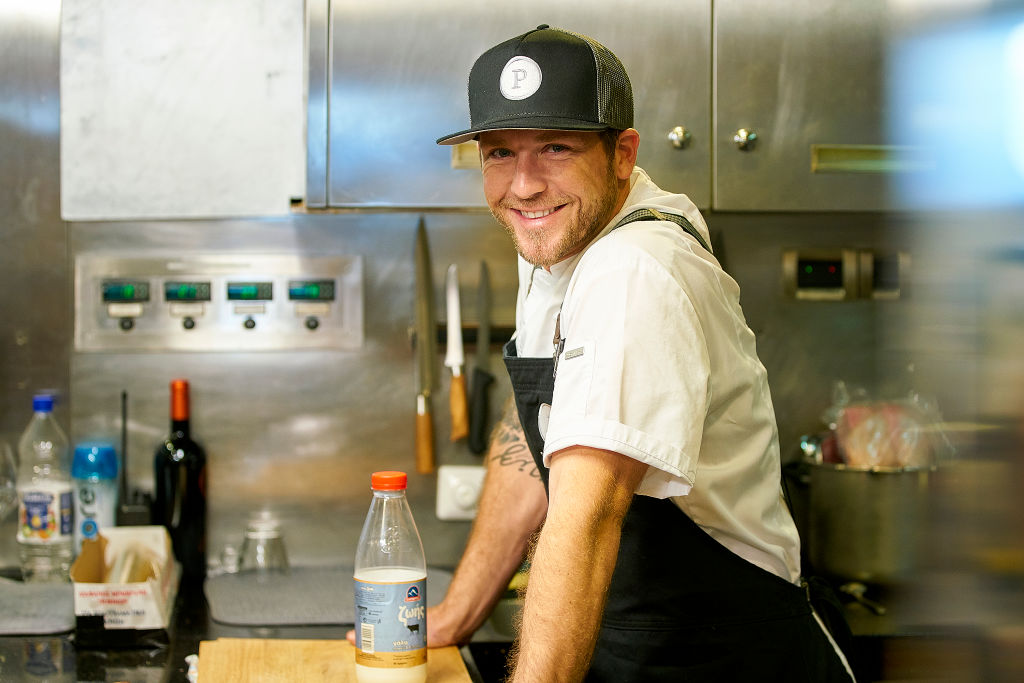 While several crew members seem to be pretty annoyed with the group, Glick has been safely tucked away in the kitchen. Glick prepares mouth-watering pappardelle pasta for the guests and they surrender to its decadence. "I like him better than my favorite restaurant," one guest remarks.
But another exclaims, "He's a f**king serial killer in the kitchen bro. Ted Bundy in the kitchen!" The comment sends the guests into gales of laughter as they enjoy a post-dinner cigarette. Meanwhile, chief stew Jenna MacGillivray reports back to Glick. "Best chef in the world!" she says relaying the guests' comments to Glick.
He's also impressing fans during his travels
Glick also hosts a series on Outside TV called Stoked. The series is in its second season and features Glick and his sidekick pup Tex as they travel the country in Glick's tricked out van.
Glick visits different towns throughout the country to meet the locals and prepare meals from the lay of the land. Fans will also go along on some pretty wild adventures including surfing, boating, fishing, cycling and more. This season of Stoked starts in Kentucky and Glick always shows viewers how he prepares a gourmet meal outside on a campfire.
In addition to living off the land, Glick also lives in nature (or wherever he wants). He's been living in a van-turned-tiny home for quite some time. He shared with Heavy what it is like cooking and living in the van. "I think the cool thing is that working in a galley is incredibly tight quarters and it really teaches you to be a handy chef. Everything has a place. Everything is always in its place, just a very tiny operation. When that led into me doing this adventure stuff, I realized I had all these big, expensive pans and fancy equipment, but you don't need any of that stuff to make good food."
Below Deck Sailing Yacht airs on Monday at 9 p.m. / 8 p.m. Central on Bravo.