'Below Deck Sailing Yacht': Does Madison Stalker Think Jenna MacGillivray Threw Her Under the Bus?
Chief stew Jenna MacGillivray from Below Deck Sailing Yacht felt the need to discuss Madison Stalker's performance with Captain Glenn Shephard.
MacGillivray had a private discussion with Shephard. But later Stalker joined the conversation and was admonished for staying up too late and not being on her game. She looked stunned during the discussion as cameras captured the second stew constantly working and running on a loop.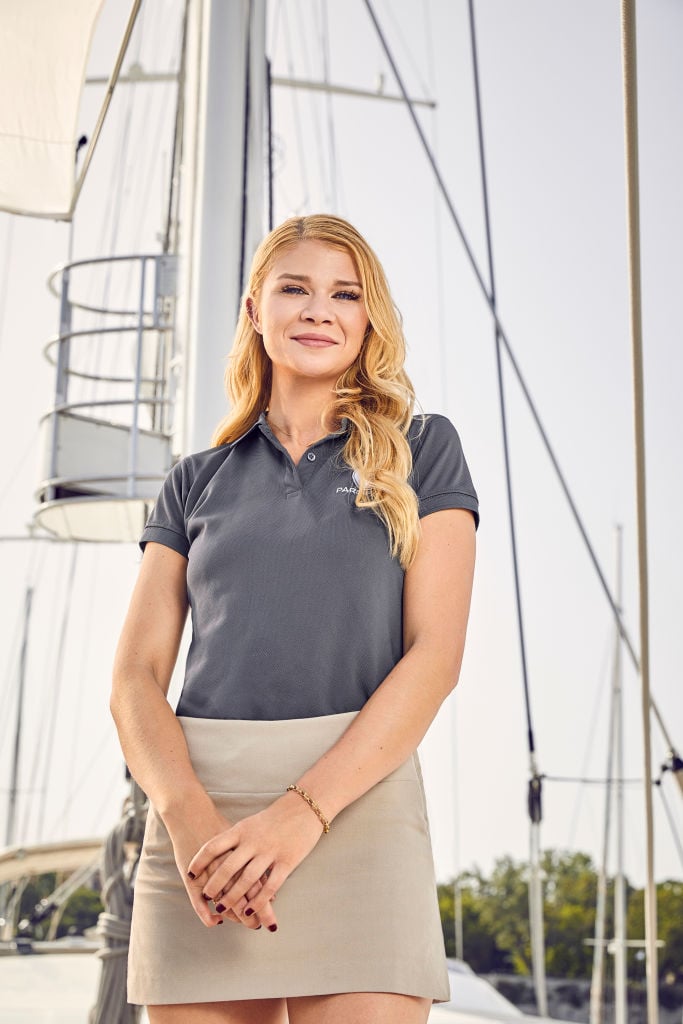 She told Showbiz Cheat Sheet she was truly exhausted, adding that she and MacGillivray have different work styles. "I think our management styles are very different," she said. "We were in a unique situation, I think there's always going to be some tension. If there would have been more communication and care about our department, and I actually had proper hours of rest, I wouldn't have been so drained and frustrated. The last episode was hard for me to watch. I don't like seeing myself not be the happy, positive person I am."
Stalker was 'flabbergasted' that MacGillivray called her unprofessional
MacGillivray told Shephard that Stalker was being unprofessional, staying up way too late at night and not giving her the right kind of attitude. Stalker actually looked flabbergasted during the discussion, appearing as though she couldn't believe what she was hearing.
"The fact that she went behind my back and her whole thing is, if you have an issue come talk to me about it, and she never even talked to me about it," Stalker told Decider. "The fact that she threw around the word unprofessional is just, it was flabbergasting."
Adding, "Like, you're making out in the galley, you're making out in the crew mess, you're literally hanging all over someone, during work. It was very uncomfortable and I just was like, it's fine, it's fine, it's fine. It would've been petty for me to be like, this is so ridiculous."
Stalker thinks MacGillivray overreacted about the reason she was up late
Stalker was even more frustrated that MacGillivray tried to paint her late nights as a way for her to flirt with Parker McCown too. "And then for me to legitimately take two minutes to do something nice for someone and write Parker a note like, hey man we got this," she said. "Sometimes Parker and I need pep talks and need reassurances, we're trying to give each other positive feedback: don't stress, great day today, let's get this done, just trying to be there for my friends."
She reminded fans that she was simply leaving a short note and a banana. Not whipping up some gourmet breakfast for McCown. "And I'm sorry, it's not like I made a four-course breakfast. Me staying up late to make him breakfast? What? Dude, it's a bowl of cereal and a banana. Maybe that takes you 30 minutes but it took me a whoppin' two."
Stalker adds that working for MacGillivray was a challenge. "It was just very frustrating and honestly, there's really no talking with Jenna because she's very contradicting in a sense," she remarked. "One day it will be this and then the next day she wants us to do something completely different. It was constantly changing and I was frustrated and honestly, anything I said was just gonna shoot myself in the foot even more so that's why I listened and went back to work."
Below Deck Sailing Yacht airs Monday night at 9/8c on Bravo.