'Below Deck Sailing Yacht': Does Parsifal III Almost Crash?
Docking an enormous superyacht is no easy feat. But when it came time to dock Parsifal III on Below Deck Sailing Yacht, does the crew come dangerously close to colliding with the dock?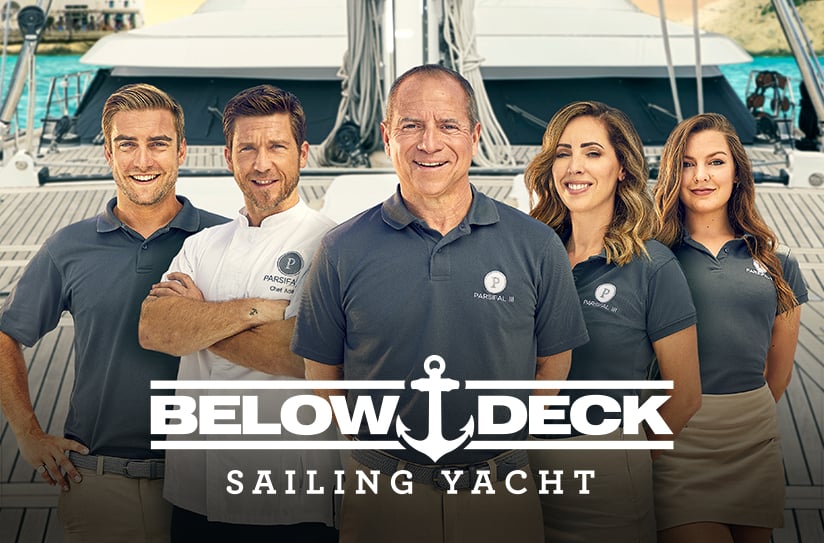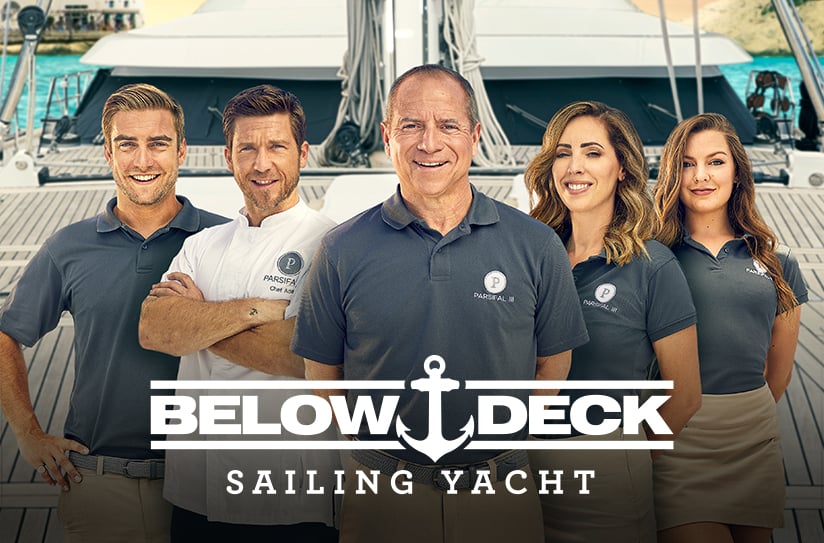 Bravo shared a preview of a harrowing scenario where Captain Glenn Shephard is docking the luxury sailing yacht. The green deck crew scrambles to throw the right lines, but is there confusion on deck? First mate Paget Berry has his hands full as girlfriend Ciara Duggan is on deck but she typically works in the interior. Deckhand Parker McCown has been sailing since he was a child but admitted this was his first superyacht job.
Shephard is seen telling the crew the yacht is close to docking and to put the sails away. As the sails are neatly tucked away, Shephard alerts the crew to his next move. "I'm gonna start turning towards the dock and backing up," he says. Berry prepares McCown and Duggan to throw their lines, noting the water seems particularly choppy.
The weather is 'not ideal'
Berry reiterates that the weather isn't ideal for docking so communication is key. Meanwhile, Duggan says she can't exactly hear what Berry is saying. That could be a problem. "Please just be loud and clear," McCown urges.
"The conditions are tricky," Berry explains in a confessional. "On a side wind, if you have more than 50 knots pushing you, it's very difficult to dock. This boat is worth 50 million dollars, plus. If we hit the dock, we could potentially be hundreds of thousands of damage."
Berry alerts Shephard of the wind. "The wind's going to push you down," he says as Shephard is guiding the boat. The wind speed is clocked at about 17 knots with a heel angle of 2 degrees. As the yacht nears the dock, Berry gives some last-minute instructions to Duggan and McCown. "Your spring first and then stern line," he says to Duggan. "Then we'll go with yours," he says to McCown.
What goes wrong?
Berry continues to communicate with Shephard, telling him the wind is still blowing them down. Duggan observes that as the yacht nears the dock, it needs to move over. "It needs to move over more, we're going to start touching," she observes. Berry then tells Duggan to throw her line.
"There's quite a swell there coming in on the dock," Berry notes. Shephard urges Berry to throw the starboard spring and stern line quickly. "Why is that line going," he says to McCown gesturing to a tied line. But McCown says, "He asked for it," referring to one of the workers on the dock.
Berry seems exasperated. "No! I tell you when to throw the line! Get that one off!" McCown scrambles as he and Berry yell to the dockworker to remove the line quickly. Meanwhile, Shephard is begging his team to communicate via radio. "What's happening back there?" he questions. At this point, Berry is now urging Duggan to tie on a line, but she's too concerned the line could snap. The guests can now hear a screeching noise and are becoming uneasy.
Does the yacht crash? Find out on Below Deck Sailing Yacht every Monday at 9 p.m. / 8 p.m. central on Bravo.