'Below Deck Sailing Yacht' Features the Most Awkward Marriage Proposal Ever
This 'Below Deck Sailing Yacht' marriage proposal may be the most awkward in the history of 'Below Deck.'
Below Deck Sailing Yacht charter guests Lyndi Kennedy and Jesse Thompkins have officially earned the dubious honor of "most awkward" marriage proposal ever on the show.
While the series portrayed Kennedy and Thompkins to be a couple, Kennedy later said that wasn't the case. The writing was on the wall from the minute Kennedy, who is a lifestyle blogger, arrived on Parsifal III. Not only did she endlessly flirt with chef Adam Glick, but she also seemed to be uninterested in being romantic with Thompkins.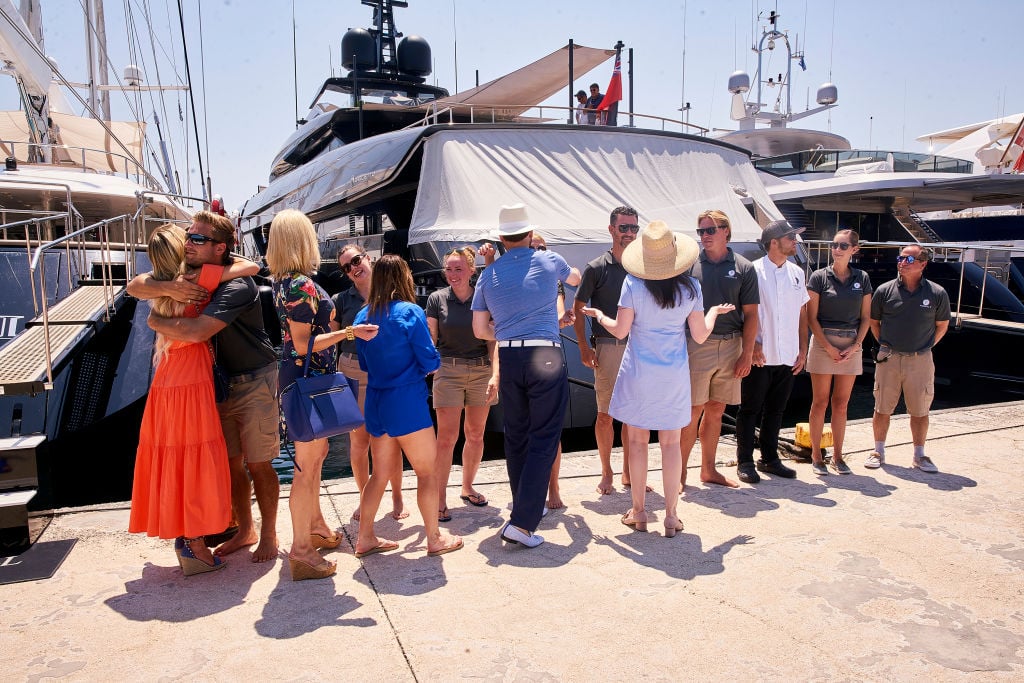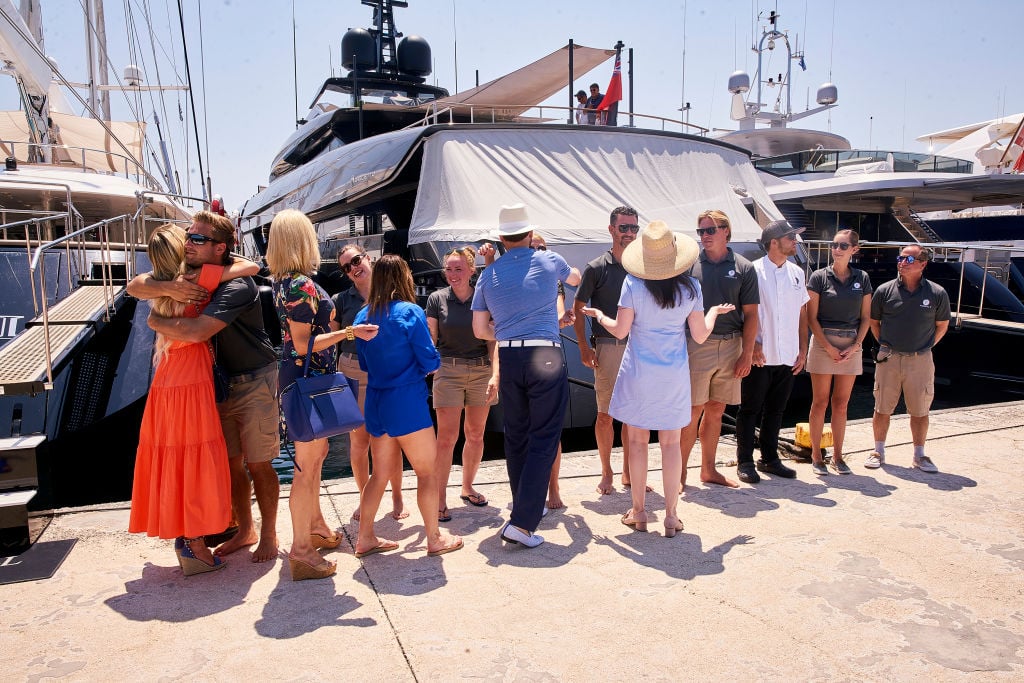 But the cringe-worthy moment occurred during a romantic beach picnic. Thompkins proposed to Kennedy in front of their friends and the crew as Kennedy had to turn him down as easily as possible. Even though she tried to avoid making a scene it still provided the show with one of the most uncomfortable moments during the season.
The romantic beach proposal that ended with a record screech
Kennedy looked extremely surprised that Thompkins proposed. In fact, he didn't plan to pop the question. But he's suddenly overwhelmed with love and wants to propose. He borrows a ring from chief stew Jenna MacGillivray on the sly and MacGillivray thinks proposing is a great idea. However, she knows Kennedy is not interested in Thompkins but loans him her ring for the proposal.
But viewers watched the proposal, likely through their fingers as his romantic gesture fell more than flat. Friends stood by with phones poised to capture the special moment as Kennedy looked uncomfortable. After he pops the question she asks to speak to Thompkins in private.
When they are alone she tells Thompkins she simply doesn't know what she wants. He seems to accept her non-answer (rejection) and at least the group can enjoy the rest of their evening.
Kennedy explains what happened (and yes, she is engaged)
In an Instagram tab labeled " Bravo Below Deck," Kennedy explained that Thompkins was actually an ex-boyfriend. "This was last June, almost a year ago," she wrote. "We broke up in April of last year but [were] already planning this trip, so when it came up again, in June we went for it, but we're not back together."
She admits watching was awkward, even the previews. She adds that she only dated Thompkins for about six months before they broke up in April. They originally discussed doing Below Deck in Thailand, but they broke up. Once they started talking again in June she planned to do Below Deck Sailing Yacht in Greece with her friends. She and Thompkins weren't back together but they'd been talking for the past week. So they decided to all go together. She hoped to just have fun with friends but the proposal threw her for a loop.
Fast forward and Kennedy is now engaged to a different man. She shared the proposal on Instagram. "Actual footage of the moment I put my flirtatious ways to rest… I said yes 💕💍 to only flirting w and annoying u!!" she shared along with the proposal video.
An Instagram follower was confused and wondered if that was Thompkins. But Kennedy clarified. "[It's] not, and it appears that way on the show. Sucks for me because I'm not going to tell everyone on social media why I was acting that way- but trust me when I say I had my reasons for being that way. We were broken up- for good reasons. And I was tired of the situation. I wear my heart on my sleeve and do t hide my feelings. I wasn't going to fake a relationship on tv like he was doing. 💙"