'Below Deck Sailing Yacht': Georgia Grobler Gets To Her Breaking Point
Only a few episodes in, but drama seems to have arrived on Below Deck Sailing Yacht. Trouble is brewing with the interior team, leaving third stew Georgia Grobler in tears.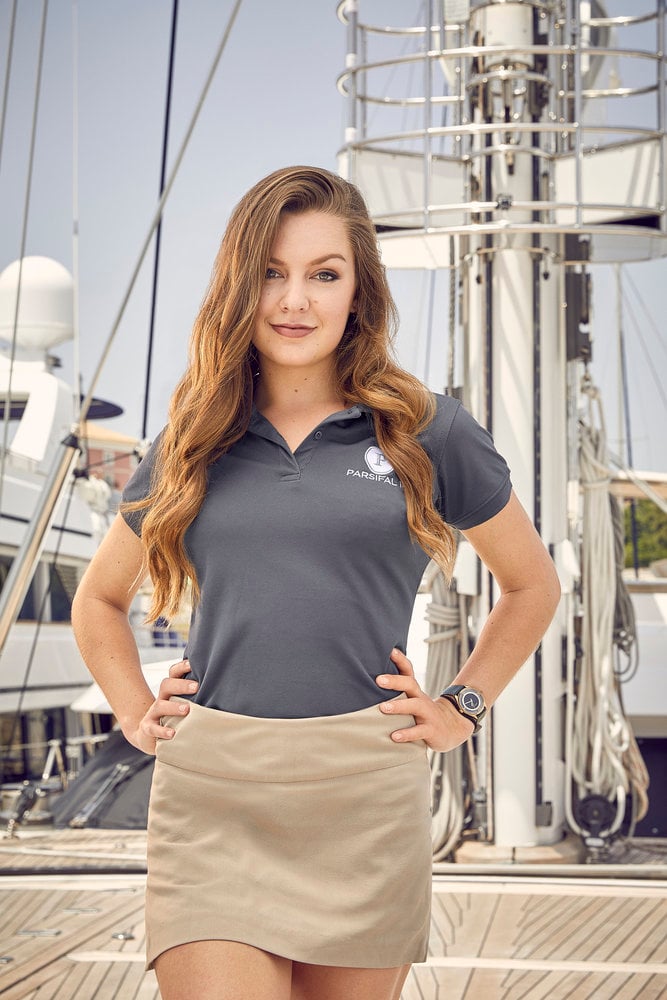 Grobler struggled during the last episode when chef Adam Glick barked at her about how she was carrying dinner plates. Grobler was ready to serve but balanced the plates on the palm of her hand. This made Glick feel nervous as he knew how easily the plated food could literally go sailing … onto the floor. So he told Grobler how he wanted her to carry the plates, however, she took it as a dig at her intellect.
She quietly managed her feelings until she confided in chief stew Jenna MacGillivray. She told MacGillivray how Glick spoke to her and assured her she was completely up to the task. However, when MacGillivray shared what Grobler told her with Glick, he turned around and then confronted Grobler. Although Glick may have been trying to clear the air, the discussion may have only worsened the situation.
Grobler felt betrayed
Bravo shared a preview clip where Grobler sobs behind closed doors. The clip doesn't include a specific instance leading up to the incident, but Grobler shared that she was pretty unhappy that MacGillivray confided in Glick.
"I don't have chick friends because this is always the problem," Grobler says in a confessional. "First time I open up to someone like that to be relayed to someone else and used against me. It's such a kick in the head."
Last week, MacGillivray shared on Twitter that her intentions were only to resolve the situation. "Ok I'm going to clarify this again. I didn't run to Adam to gossip. I went to Adam as he was the source of Georgia's concern. He is a head of department and I wanted the issue resolved. What he said to her without me present is what he decided to say," she wrote.
But Grobler becomes truly upset
The preview shows Grobler in tears, rushing into her cabin and closing the door. Second stew Madison Stalker follows and tries to comfort her, however, Grobler tells her she wants to be left alone, adding that she wants MacGillivray to realize she's not a moron. Stalker assures Grobler through the closed door that MacGillivray is just trying to get the stews to do their job. However, "You are a head of a department," Stalker says in a confessional. "Do you think all of your worker bees are gonna be like, 'Oh we do the best job ever!' if you're just kinda like d*cks to them? No!"
MacGillivray walks by as Stalker tries to talk to Grobler. She asks if Grobler is OK but Grobler closes the door. "I don't set out to make people cry," MacGillivray says in a confessional. "It is my job to hold you accountable. Just suck it up and do what I'm telling to do."
Later Grobler is working in the laundry room and MacGillivray tries to talk to her. Grobler appears to be still pretty emotional and agrees that MacGillivray wasn't wrong. "I don't want you to feel upset," MacGillivray says to Grobler. "But also I have to do a job as well." Grobler responds with her face streaked in tears, "Jenna you are 100% right. I don't have any problem with you." But when MacGillivray moves in to hug Grobler, Grobler shrinks back and says, "Please don't touch me."