'Below Deck Sailing Yacht': Georgia Grobler Shares That Paget Berry Made Her Laugh (And Yes, Jenna MacGillivray Is Really Good at Her Job)
Georgia Grobler from 'Below Deck Sailing Yacht' says Paget Berry is a pretty funny guy.
Georgia Grobler from Below Deck Sailing Yacht shared with Colin Macy-O'Toole on his Radio Check podcast about what it was really like being on the show.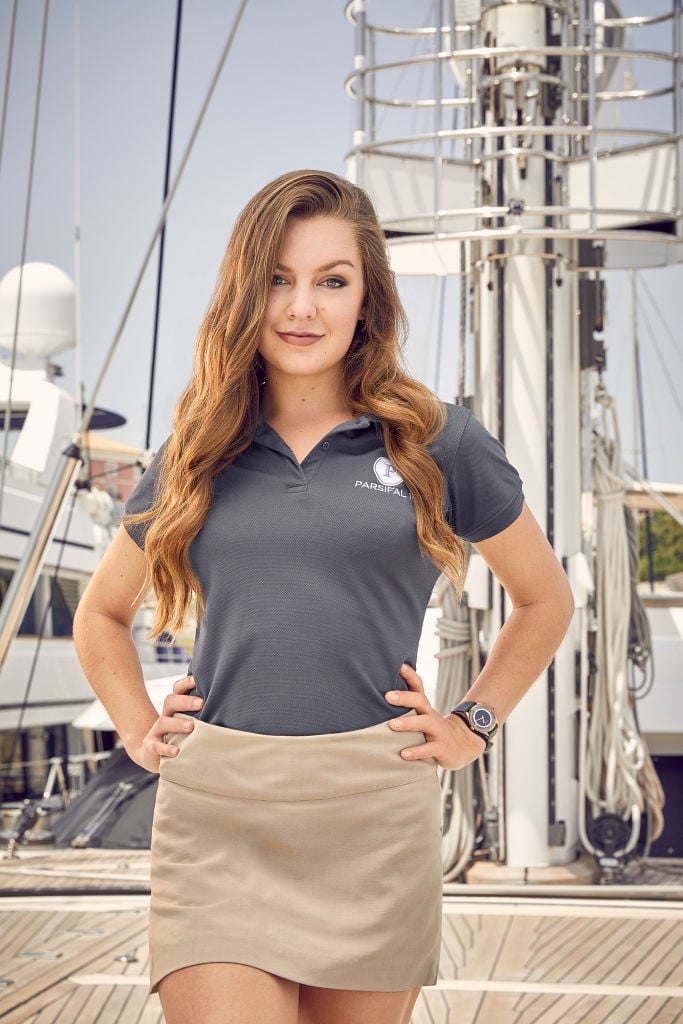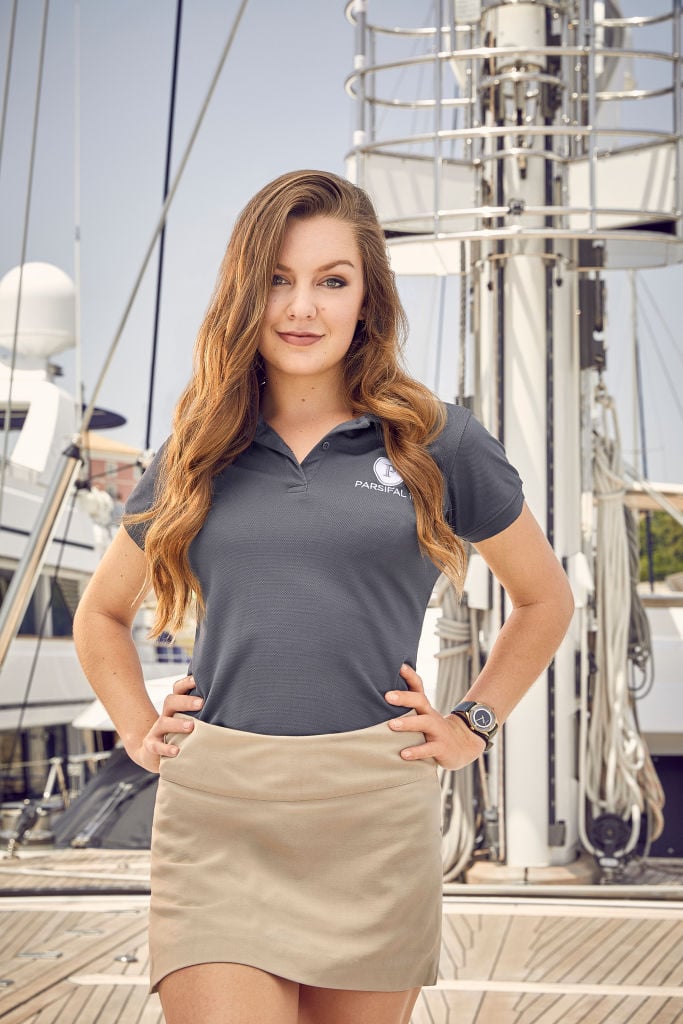 Grobler admits she was a huge Below Deck fan before deciding to apply for a role on the show and went on the series because she thought she would be able to survive reality television. "One of the reasons I decided I was going to go ahead and do this was because I personally feel like I portray myself, I carry myself as, in a way that I'm proud," Grobler explains.
"I try to not throw people under the bus, I try not to gossip and I do try to maintain integrity," she continues. "Being that I felt that way, if I actually back myself that much, I shouldn't have a problem with going on a show when they document my every move." She says it's like a true test and watching it so far it's been okay.
Did she get along with Jenna MacGillivray?
Grobler was brought to tears on more than one occasion by chief stew Jenna MacGillivray. The two seem to have settled into a better working relationship, but what does she think of MacGillivray? "I do back Jenna as a person," Grobler says. "And then initially I had great first impressions and was like 'Okay, cut from the same cloth,' and felt like we were going to be on the same page."
She feels as though they would have been more on the same page, but wondered if she would have had more access to MacGillivray if chef Adam Glick wasn't always in the mix. "But I do really think Jenna's good at her job and I think she felt a little bit caught up and then she didn't actually get to put her best foot forward as much."
Macy-O'Toole wondered if MacGillivray was in the galley kitchen as much as the show portrayed. "I'm also a sounding board for Madison [Stalker] and Madison often complains that Jenna is in the galley a bit," Grobler says. "But as much as she is, I also feel as though you can't really question the boss's motives. You don't know what they're thinking. Maybe she's really good at delegating. Even though she's in there a good bit."
And about that flirting with Paget Berry?
Macy-O'Toole shared that MacGillivray told him that first mate Paget Berry is a really funny guy. He also wants to know if Grobler really had a thing for Berry. Grobler says the question implies she can control her feelings. "You don't look at someone and say, 'Well, they're in a relationship but I'm gonna fall for you anyway," Grobler says. "There never was that kind of a moment."
"I met Paget and Ciara [Duggan] and everyone and we all got along well enough," she recalls. "But it all started out very friendly, superficial, new work colleague kind of chat. And then … I don't know. It was definitely an accident. I can't tell you how much it was an accident. He's a lot funnier than you would expect him to be." She adds that physically, Berry is the stereotypically sailing yacht kind of a guy.
"I didn't expect there to be that much more," she admits. "And then he ends up being a really funny guy with a really hilarious, inappropriate sense of humor. Same as Byron, same as Jenna, myself. You know, Parker. We initially started off as very platonic friends and then because my laundry room is literally cut in half, whenever Parker goes to his cabin or comes out. Or Ciara comes out of her cabin or whatever, everyone stops off for a bit of a chat."
Is she friends with Berry's girlfriend?
"Unfortunately, Paget and my banter might have been a bit more emphasized," she explains. But what about Berry's girlfriend Ciara Duggan? "Ciara and I have always been good," Grobler insists. "Which is also something that's not given much credit on the show."
She adds she often went to Duggan for advice on the laundry. "We had a really good rapport while we were on the boat," Grobler says. She adds that Duggan hired her back and they all still talk.
Duggan shared a crew photo from August where Grobler is working alongside Duggan and another crew member. "It's been such a blessing to work within an amazing interior team this year. Adela you're the most positive, encouraging and hardest working chief stew and I appreciate you so much. Georgia you're truly one-of-a-kind. Your sense of humour keeps me sane and laughing every day and helps the long days on charter go by a little faster."
Below Deck Sailing Yacht airs Monday nights at 9/8 c on Bravo.