'Below Deck Sailing Yacht': Georgia Grobler Took the High Road When She Was Asked to Choose Her Favorite Chief Stew
Georgia Grobler from Below Deck Sailing Yacht was asked to choose which chief stew she'd prefer to work for when she appeared on Watch What Happens Live with Andy Cohen.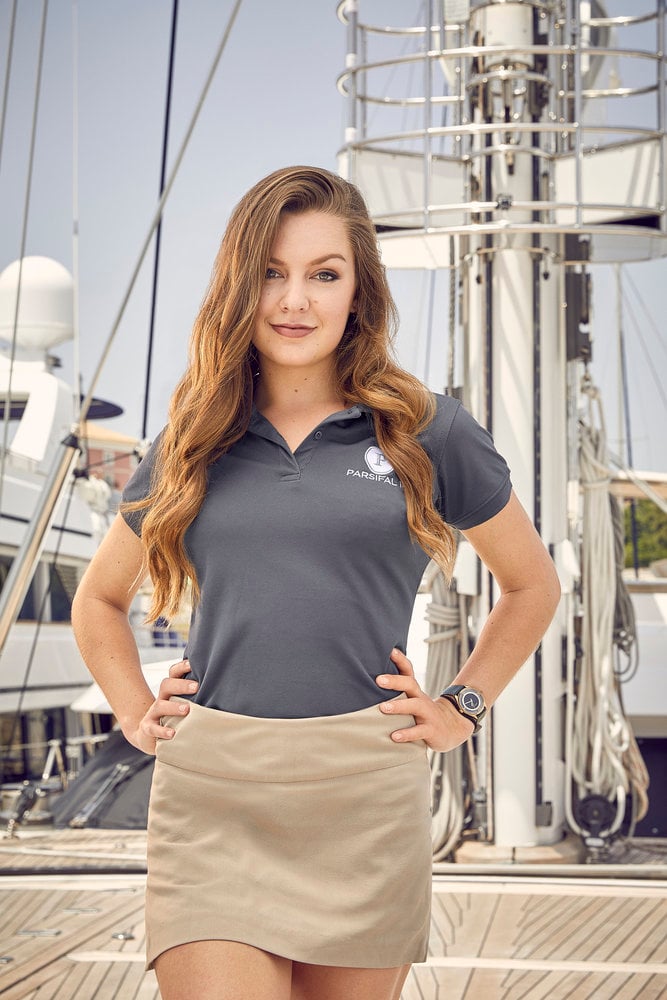 Grobler appeared along with deckhand Parker McCown and faced the tough question during the After Show. A caller wondered what Grobler thought about how chief stew Jenna MacGillivray compared to chief stews Kate Chastain from Below Deck and Hannah Ferrier from Below Deck Mediterranean. The caller also wanted to know who Grobler would prefer to work with too.
But rather than taking a stab at the question and making a choice, Grobler took the high road and said she wasn't going to address the query.
McCown knew it was a dangerous question to answer
McCown laughed because he knew the question was far too tough to answer. "Out of respect I'm not going to do that, I'm sorry," Grobler responded. "I'm sure you're wonderful but that's not really fair to any of them."
Cohen agreed that Grobler took the high road with the question. "Good answer babe," McCown said supportively. Cohen wanted to know if Grobler worked on a lot of boats. When Grobler began the series, she disclosed that she was pretty green and had been the sole stew in the past.
"I was sole stew and deck on my first boat," she said. "It was like a 30 meter. But I mean, like also, even though I'm working and running the interior by myself, it doesn't mean I'm insensitive to people's feelings. Not that everyone gets it, but you know."
Some fans compared MacGillivray to Chastain during the episode
The Long Island "bros" certainly gave the crew a run for their money with some behavior hedging on harassment. One guest picked up second stew Madison Stalker and continued to lift her up and down despite her asking him to put her down. The guests also made sexually explicit comments toward Stalker too.
Stew Simone Mashile from Below Deck was also harassed by a guest last season. A primary male guest pursued Mashile for most of the charter, making inappropriate comments and clearly putting her in an awkward position. Chastain finally moved Mashile to the laundry room to get her away from the guest without incident.
A viewer wondered why MacGillivray didn't do something similar when it was clear the guests were pushing their luck with Stalker. "Had Kate been chief stew here she would have put Madison in laundry or somewhere away frolic Lenny. That assault was uncalled for," a viewer tweeted. Unfortunately, MacGillivray didn't know about the behavior until the episode aired. "Had I known prior to viewing this episode, things would've been different," MacGillivray replied.
Another viewer asked, "Is it normal to be sexually harassed by charter guests?" MacGillivray replied that she would have shut down the behavior had she or Captain Glenn Shephard knew what had occurred. "It has definitely happened to me and obviously @_TheMadStalker. People think because they are paying they can do whatever they want. Had Glenn and I known the situation we would've handled it swiftly. Not acceptable."
The guests are back again next week when Below Deck Sailing Yacht airs Monday night at 9 p.m. / 8 p.m. central on Bravo.