'Below Deck Sailing Yacht': Go Adventuring With Chef Adam's New Outdoor Travel Series
Below Deck fans don't have to wait until Monday to get their fill of chef Adam Glick from Below Deck Sailing Yacht.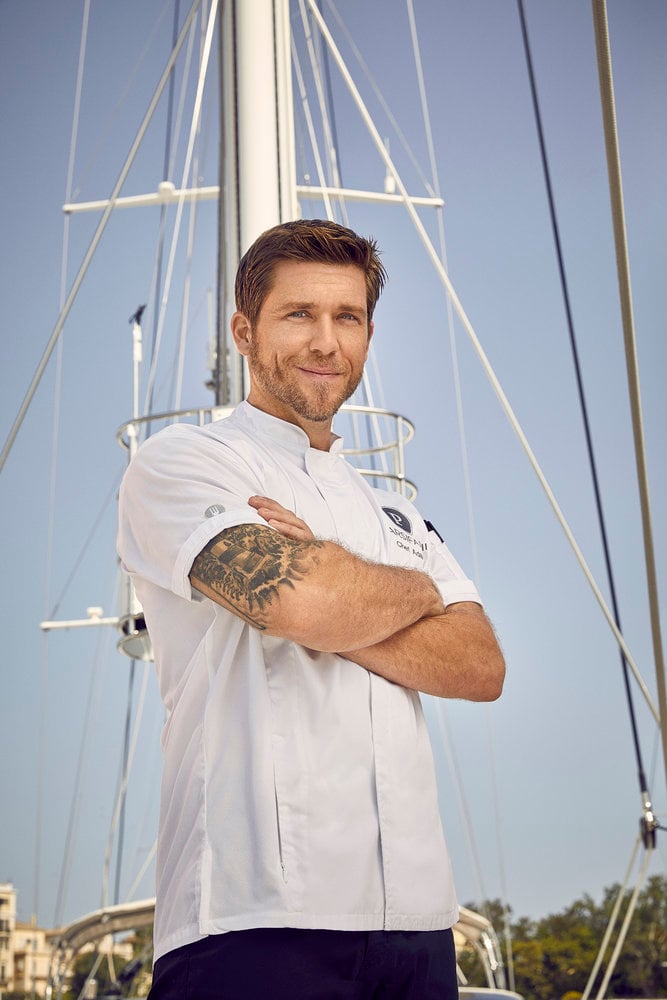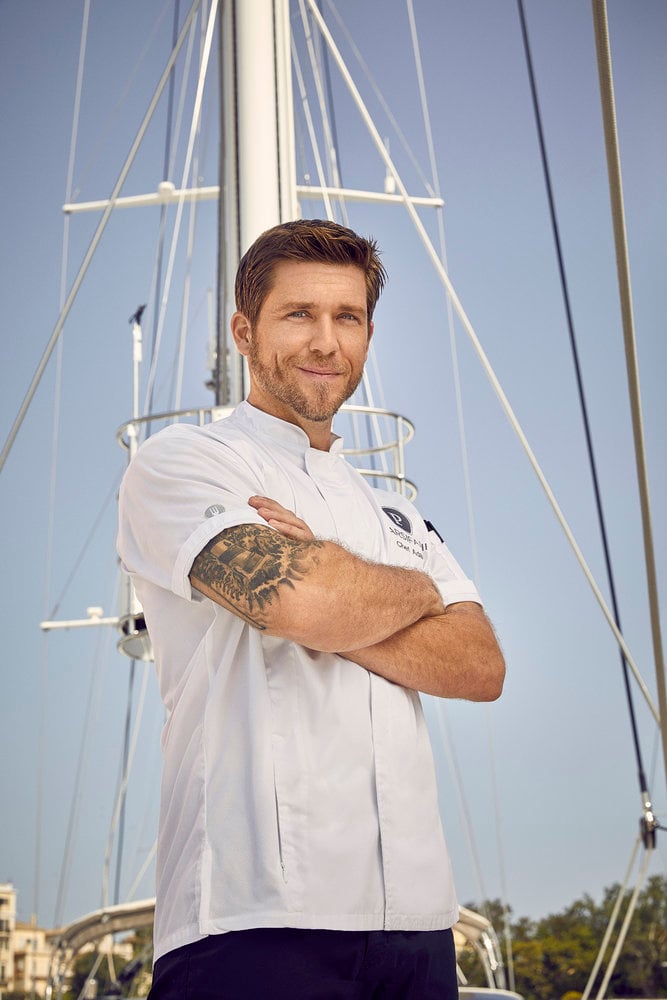 Glick recently kicked off his second season of Stoked, streaming on Outside TV. Glick and his sidekick pup Tex travel the country in Glick's tricked out van. Glick heads to different towns throughout the country, meets the locals and prepares a meal from the lay of the land.
The first installment for season two is the "ultimate Kentucky experience" and Glick certainly delivers. He likes to mix outdoor sports with food and hooks up with a local chef and brewer. In addition to paddleboarding, Glick also partakes in Motorcross. Of course, he ends the first episode by preparing an outdoor meal.
Stream episodes of 'Stoked'
Adventure seekers can stream a number of Stoked episodes as season 1 is available on Outside TV. Viewers can go surfing, boating, fishing, cycling and more with Glick and guests. He loves to blend outdoor sports with his outdoor cooking, which creates a voyeuristic experience.
Glick also shares recipes when he cooks along the way too. Nab Glick's irresistible chocolate, peanut butter, and banana pancakes. Later, he also makes campfire sandwiches. His chef tip is rather than topping the sandwich with onions and lettuce, he makes a cool slaw.
Featured in every episode is his dog Tex and his home on wheels. Tex is extremely obedient and sweet, following Glick on his outdoor adventures. Also, Glick's van, which he refers to as the "grey squirrel" is a huge focal point in the series too.
This van is seriously cool
Glick's van is more like a tiny home than a regular vehicle. In 2018, Glick shared on Instagram that he's put 50,000 miles on the van. And he was ready to add another 50,000. "Celebrating 50k miles of fun and adventure since the day I built out the grey squirrel. I'm curious where the next 50k will take me," he wrote.
He also told Heavy what it is like cooking and living in the van. "I think the cool thing is that working in a galley is incredibly tight quarters and it really teaches you to be a handy chef. Everything has a place. Everything is always in its place, just a very tiny operation. When that led into me doing this adventure stuff, I realized I had all these big, expensive pans and fancy equipment, but you don't need any of that stuff to make good food."
Glick also has an Instagram tab called, "Van Door." Because he travels so much, Glick likes to surprise Instagram viewers with a new location by swinging open his van door. Sometimes Glick's view is on top of a mountain, overlooking the ocean. Other times Glick opens the van door to the desert or freshly fallen snow. He also tags each van door surprise with the city and state so viewers have some idea of what they are about to witness.
Below Deck Sailing Yacht airs on Monday at 9 p.m. / 8 p.m. Central on Bravo.