'Below Deck Sailing Yacht': Is Partying With the Guests a Good Idea?
Deckhand Parker McCown from Below Deck Sailing Yacht is seen having fun and playing tunes with a group of charter guests.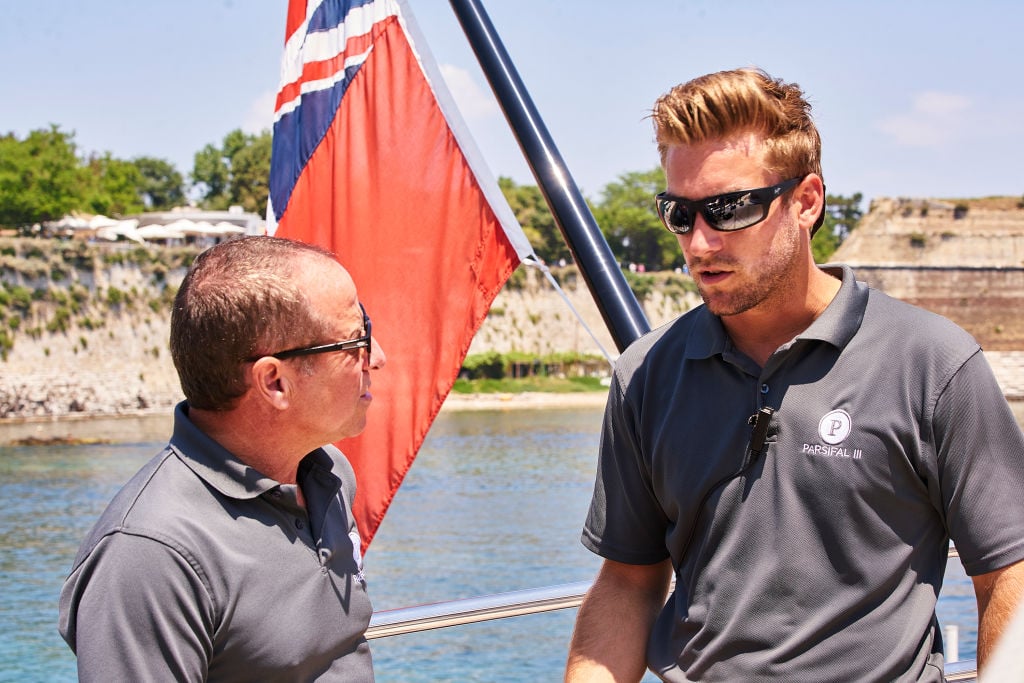 The Long Island bros love to party and McCown was the perfect DJ to host their fun. But did he cross a line? While he appears to miss a call from first mate Paget Berry, McCown is fully engaged in guest service as he attends to the charter guests' needs. "I think I have the line drawn between being out of hand and being professional," he says in a confessional. "I don't wanna sit there with a stone-cold face like a body guard!"
He spins a few tunes and hangs with the guests. While they drink booze, McCown sticks to water. He also has safety on his mind and advises one guest to avoid "diving into the boat." The guest doesn't listen and hits the boat hard.
Some crew members have the right idea
McCown seems to be walking that fine line between shirking his duties as a deckhand and remaining professional. While he keeps the mood light with the guests, he's still remaining professional, looking out for the guests' safety and most importantly, not drinking with them.
Other Below Deck crew members have also had fun with the guests and it paid off. When Steve "Foam Man" Bradley wanted a foam party on the yacht, none of his friends wanted to join him. Instead, bosun Eddie Lucas donned a robe with Bradley and got in the middle of the blowing foam for fun.
Chief stew Adrienne Gang pivoted from stew to party friend with one group of guests. The mainly female group wanted to go out on the town, so Gang changed into a dress and joined the group. She remained professional and the guests appeared to appreciate that she went with them.
When is a line crossed?
Partying at the bar with former guests, even after charter, is probably frowned upon. Ashton Pienaar and Tanner Sterback from Below Deck met up with the Charleston, South Carolina guests after their charter wrapped. They are seen partying and getting cozy with the guests at a local bar in Thailand. Although the charter was over, some of the crew didn't think it was smart to hook up with the guests even post-charter.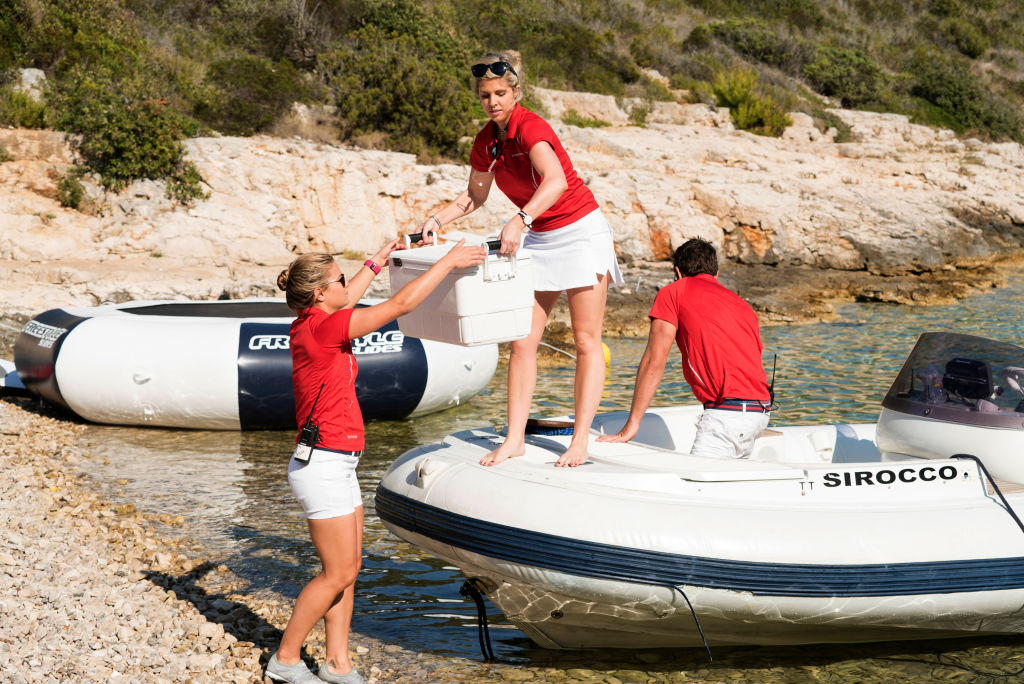 Then there was deckhand Danny Zureikat from Below Deck Mediterranean. He fell hard for a charter guest who was a model from Tilted Kilt. He was told to avoid fraternizing with the guests but instead, he kissed the guest when he thought no one was looking. Meanwhile, cameras captured the liplock. He later slipped the guest a love note, which later ended up contributing to him getting fired.
Also, deckhand Bobby Giancola had a moment with a guest too. He matched with one of the guests on a dating app and ended up kissing her on a jetski.
Below Deck Sailing Yacht airs on Monday at 9 p.m. / 8 p.m. Central on Bravo.