'Below Deck Sailing Yacht': Jenna MacGillivray Offers Insight Into Tension With Her Stews (Exclusive)
Jenna MacGillivray from Below Deck Sailing Yacht says she was navigating unchartered territory when she joined the show.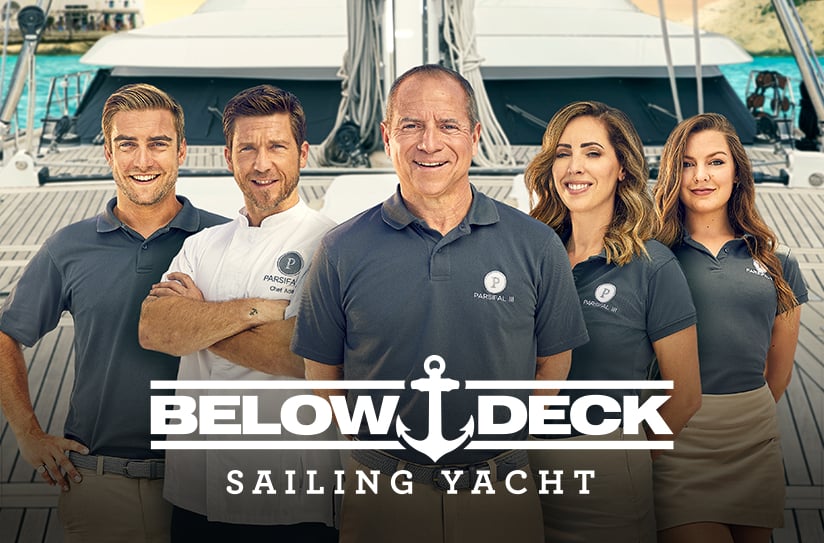 The seasoned chief stew says she typically has time to train her crew and ample time to prepare the boat for charter. However, she was thrown into a situation where she and her team were under a considerable time crunch.
"I didn't want to embarrass myself or the guests and I thought, 'Holy sh*t, I have a job to do and I need to kill it," she shared with Showbiz Cheat Sheet. "And that was my sole focus. And my sole focus was always guest satisfaction. That's been difficult for me because it's being perceived as being I don't give a s*t about the crew or the people under me at least."
But that truly was not the case. "It's just [the crew] are not my primary focus," MacGillivray continued. "And I do feel like as adults and in that kind of job, you really do have to like pull your own weight and do the job and get it done. And I know that I've been super hardcore and I can be. But the stews I have worked with before are now chief stews."
She has compassion for her team
MacGillivray has been slammed on social media for not being compassionate toward her team. Third stew Georgia Grobler broke down in tears when she felt chef Adam Glick was picking on her. Grobler also felt as though MacGillivray was being cold and uncaring, especially when MacGillivray was filmed giggling in the hallway while Grobler sobbed.
MacGillivray insists she is always happy to train her crew, but unfortunately, time was not on the crew's side on Parsifal III. "When I hire students, I typically have a couple of months to prepare them for charter," she said. "I feel [badly] for green stews to come into something like that and don't know what's going on or what to expect. That's super hard, I totally get that."
"I have empathy for Georgia," she asserted. "And, you know, being new and not having worked for somebody, and that was really difficult. Honestly, Georgia, one on one was really cool we had some really good conversations. And she'd be somebody who I would totally go out with and have fun with and enjoy."
She also offered insight into what happened when she was filmed laughing while Grobler was crying. "I never laughed at Georgia crying. In that moment I did laugh. I did. But I was laughing at the absurdity of it. Like if you asked your kid to clean up his room and he was like, 'No!' and started crying. It's like, 'Oh my God, I made him cry!' It was like that. It wasn't like I was like, 'F**k her.' I was never my intent."
She adds that when she told Glick that Grobler was struggling with him, she hoped to open communication channels. "Georgia is a super tough cookie and held a lot in and didn't tell me much," she said.
Her relationship with Madison Stalker is more complicated
Viewers may not overtly see the tension between second stew Madison Stalker and MacGillivray, but it was certainly bubbling underneath the surface. MacGillivray said the dynamic was off from the beginning. She wondered if her quirky sense of humor perhaps rubbed Stalker the wrong way because the two never seemed to find their groove.
"That dynamic between Madison and I happened so quickly," MacGillivray said. "We're just not the same type of person. I'm not saying I'm better. I'm not saying she's better. It's just we're two different people."
"It really set a tone for that kind of dynamic," she added. "It did not go as well because she wasn't joking with us. She didn't want to be part of the club. I would never exclude somebody. But, I'm going to be myself and have fun. I also need to enjoy my time at work. It's like bantering with everyone."
Below Deck Sailing Yacht airs Mondays at 9/8c on Bravo.